You are here
قراءة كتاب The Great Events by Famous Historians, Volume 02 (From the Rise of Greece to the Christian Era)
تنويه: تعرض هنا نبذة من اول ١٠ صفحات فقط من الكتاب الالكتروني، لقراءة الكتاب كاملا اضغط على الزر "اشتر الآن"
The Great Events by Famous Historians, Volume 02 (From the Rise of Greece to the Christian Era)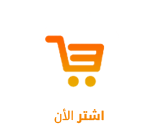 THE GREAT EVENTS BY FAMOUS HISTORIANS
VOLUME II
A COMPREHENSIVE AND READABLE ACCOUNT OF THE WORLD'S HISTORY. EMPHASIZING THE MORE IMPORTANT EVENTS, AND PRESENTING THESE AS COMPLETE NARRATIVES IN THE MASTER-WORDS OF THE MOST EMINENT HISTORIANS
NON-SECTARIAN   NON-PARTISAN   NON-SECTIONAL
ON THE PLAN EVOLVED FROM A CONSENSUS OF OPINIONS GATHERED FROM THE MOST DISTINGUISHED SCHOLARS OF AMERICA AND EUROPE, INCLUDING BRIEF INTRODUCTIONS BY SPECIALISTS TO CONNECT AND EXPLAIN THE CELEBRATED NARRATIVES, ARRANGED CHRONOLOGICALLY, WITH THOROUGH INDICES, BIBLIOGRAPHIES, CHRONOLOGIES, AND COURSES OF READING
EDITOR-IN-CHIEF
ROSSITER JOHNSON, LL.D.
ASSOCIATE EDITORS
CHARLES F. HORNE, Ph.D.
JOHN RUDD, LL.D.
COPYRIGHT, 1905
The binding of this volume is a facsimile of the original on exhibition in the Bibliothèque Nationale.
It was executed by the Royal Binder, Clovis Eve, for Marie de' Médicis, Queen Consort of Henry IV of France. She was a great lover of fine arts, and especially of rich bindings. The one here shown was her special pride. It shows her arms—the arms of France and Tuscany—surrounded with the cordelière, the sign of her widowhood, accompanied by the monogram M.M. (Marie Médicis). She was exiled by Cardinal Richelieu in 1631.
---
CONTENTS
An Outline Narrative of the Great Events, CHARLES F. HORNE
Institution and Fall of the Decemvirate in Rome (B.C. 450), HENRY G. LIDDELL
Pericles Rules in Athens (B.C. 444), PLUTARCH
Great Plague at Athens (B.C. 430), GEORGE GROTE
Defeat of the Athenians at Syracuse (B.C. 413), SIR EDWARD S. CREASY
Retreat of the Ten Thousand Greeks (B.C. 401-399), XENOPHON
Condemnation and Death of Socrates (B.C. 399), PLATO
Brennus Burns Rome (B.C. 388), BARTHOLD GEORG NIEBUHR
Tartar Invasion of China by Meha (B.C. 341), DEMETRIUS CHARLES BOULGER
Alexander Reduces Tyre, Later Founds Alexandria (B.C. 332), OLIVER GOLDSMITH
The Battle of Arbela (B.C. 331), SIR EDWARD S. CREASY
First Battle Between Greeks and Romans (B.C. 280-279), PLUTARCH
The Punic Wars (B.C. 264-219-149), FLORUS
Battle of the Metaurus (B.C. 2O7), SIR EDWARD S. CREASY
Scipio Africanus Crushes Hannibal at Zama and Subjugates Carthage (B.C. 202), LIVY
Judas Maccabaeus Liberates Judea (B.C. 165-141), JOSEPHUS
The Gracchi and Their Reforms (B.C. 133), THEODOR MOMMSEN
Caesar Conquers Gaul (B.C. 58-50), NAPOLEON III
Roman Invasion and Conquest of Britain (B.C. 55-A.D. 79), OLIVER GOLDSMITH
Cleopatra's Conquest of Caesar and Antony (B.C. 51-30), JOHN P. MAHAFFY
Assassination of Caesar (B.C. 44), NIEBUHR PLUTARCH
Rome Becomes a Monarchy, Death of Antony and Cleopatra (B.C. 44-30), HENRY GEORGE LIDDELL
Germans under Arminius Revolt Against Rome (A.D. 9), SIR EDWARD S. CREASY
Universal Chronology (B.C. 450-A.D. 12), JOHN RUDD
---
ILLUSTRATIONS
VOLUME II

Blind Appius Claudius led into the Roman Senate Chamber to vote on the
proposition of peace or war with Pyrrhus (page 174),

Painting by Prof, A. Maccari.

Oracle of Delphi,

Painting by Claudius Harper.

Death of Alexander the Great after a prolonged debauch,

Painting by Carl von Piloty.

---
AN OUTLINE NARRATIVE
TRACING BRIEFLY THE CAUSES, CONNECTIONS, AND CONSEQUENCES OF
THE GREAT EVENTS
(FROM THE RISE OF GREECE TO THE CHRISTIAN ERA)
CHARLES F. HORNE, Ph.D.
Earth's upward struggle has been baffled by so many stumbles that critics
Pages