You are here
قراءة كتاب Punch, or the London Charivari, Volume 153, July 11, 1917
تنويه: تعرض هنا نبذة من اول ١٠ صفحات فقط من الكتاب الالكتروني، لقراءة الكتاب كاملا اضغط على الزر "اشتر الآن"
Punch, or the London Charivari, Volume 153, July 11, 1917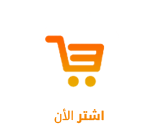 PUNCH,
OR THE LONDON CHARIVARI.
Vol. 153.
---
July 11th, 1917.
---
CHARIVARIA.
"It is more dangerous to be a baby in London than a soldier in France," said Mrs. H. B. IRVING at the National Baby Week Exhibition. The same disability—namely, middle-age—has prevented us from taking up either of these perilous rôles.
---
L.C.C. tram-tickets, says a news item, are now thinner. Other means of increasing the space available for passengers are also under consideration.
---
Over one thousand penny dreadfuls were found in the possession of a boy of sixteen who was sentenced to three months' imprisonment for theft. The commonplace nature of the sentence has disgusted the lad.
---
The report that Mr. CHARLES CHAPLIN had signed a contract to serve in the British Army at 1s. 1d. a day is denied.
---
As an outcome of Baby Week the Anti-Comforter League has been formed. The suggestion that Mr. HOGGE, M.P., would make an admirable first President has not been followed up.
---
Humanitarians who have been urging the Government not to stain its hands with the more painful forms of reprisal, have received a nasty shock. A German spy has been arrested in London!
---
The rubber cushions of billiard tables are now being taken by the German military authorities. Meanwhile the enemy Press continues to take its cue from HINDENBURG.
---
A notorious Petrograd anarchist is reported to be ill, and has been ordered to take a complete rest by his doctor. He has therefore decided not to throw any bombs for awhile at least.
---
Further evidence of the Eastern talent for adopting Western ideas and improving on them comes from China, where the EX-EMPEROR HSUAN TUNG has celebrated Baby Week by issuing a decree announcing his return to the Throne.
---
"The only plumber, electrician, hot-water-fitter, gas-fitter, bell-hanger, zinc-worker, blacksmith and locksmith we have left"—such was an employer's description of a C1 workman. We understand that the War Office will mobilise him as a special corps as soon as they can think of a sufficiently comprehensive title for him.
---
Several milkmen have reduced their prices from sixpence to fivepence. Other good results from the timely rains are expected.
---
A miner, fined one pound for wasting bread, was said to have thrown his dinner—a mutton chop, onion sauce, and two slices of bread—on the fire because he could not have potatoes. There is a strong feeling that the Censor should prohibit publication of these glaring cases of hardship on the ground that they are likely to encourage the Germans to prolong the War.
---
Large quantities of food have been carried off by a burglar from several houses in the Heathfield district. Knowing our War bread, we are confident that it did not give in without a struggle.
---
We are sorry to find The Globe making playful reference to the many postponements of certain music-hall revues. Mr. Justice DARLING will agree that these things cannot be postponed too often.
---
"How can I distinguish poisonous from edible fungi?" asks a correspondent of The Daily Mail. The most satisfactory test is to look for them. If you find them they are likely to be poisonous. If they have been already gathered they were probably edible.
---
It is now admitted that the conscientious objectors undergoing sentence at Dartmoor are allowed to have week-ends occasionally. This concession, it appears, had to be granted as several of them threatened to leave the place.
---
The pessimists who maintain that this will be a long war are feeling pretty cheap just now. An American scientific journal declares that the world can only last another fifteen million years.
---
Roughly speaking, says a weekly paper, there is a policeman for every sixteen square miles. This gives them plenty of room to turn round in.
---
It is reported that ex-KING CONSTANTINO is to receive £20,000 a year unemployment benefit.
---
We have heard so little of the Hidden Hand this past week or so that we are tempted to ask whether it is suffering from writer's cramp.
---
It is reported that three large jam factories have been commandeered by the Military. A soldier writes to ask whether it is proposed to include jam in the list of field punishments.
---
"Justices cannot guarantee results to litigants in advance," said the Willesden magistrate recently. Not without trespassing on the privileges of the Bar.
---
As a demonstration of allegiance to their country's cause the Apaches of Northern America are to hold a great "Devil Dance" in Arizona. It only needed this to convince us that all was well with America.
---
A flask of wine of the year A.D. 17, found in a Roman tomb in Bavaria, is said to be the oldest extant vintage. It antedates Sir FREDERICK BANBURY'S brand of Toryism by several years.
---
THE FOP.
Looker-on. "WHAT ARE YOU GOING TO HAVE NEXT, CLARENCE,—ELECTRIC SHAMPOO OR FACE MANICURED?"
---
"Mrs. ——, who has just entered her 192nd year, reads without glasses, writes to her grandchildren fighting abroad, and knits articles for King George's Military Hospital."—Daily Express (Dublin).
Those grandchildren must be getting a little old for active service.
---
TINO IN EXILE.
[As indicated on another page, TINO'S actual opinion of his Imperial brother-in-law is probably not too amiable; but it has to be disguised in his letters, which are liable to be censored by his wife.]
Thank you, dear William, I am fairly well.
The climate suits me and the simple life—
No diplomats to spoil the scenery's spell,
And only faintest echoes of the strife;
The Alps are mirrored in a lake of blue;
Over my straw-crowned poll the blue skies laugh;
A waterfall (no charge) completes a view
Equal to any German oleograph.
There are no bugle blares to make me jump,
But just the jodler calling to his kine;
A few good Teuton toadies, loud and plump,
More than suffice me in the levée line;
And, when poor ALEXANDER, there in Greece,
Writes of your "agents" rounded up and sacked,
I am content with privacy and peace,
Having, at worst, retained my head intact.
SOPHIE and I have thought of you a lot
(We have so very few distractions here;
We chat about the weather, which is hot,
And then we turn to talk of your career);
For rumour says this bloody war will last
Until the Hohenzollerns get the boot;
And through my brain the bright idea has passed
That you had better do an early scoot.
Were it not wise, dear WILLIAM, ere the day
When Revolution goes for crowns and things,
To cut your loss betimes and come
Pages