You are here
قراءة كتاب Punch, or the London Charivari, Volume 153, July 11, 1917
تنويه: تعرض هنا نبذة من اول ١٠ صفحات فقط من الكتاب الالكتروني، لقراءة الكتاب كاملا اضغط على الزر "اشتر الآن"
Punch, or the London Charivari, Volume 153, July 11, 1917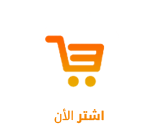 has been obliged to cancel all her engagements during Baby Week."—Morning Paper.
---
I STOOD AGAINST THE WINDOW.
I stood against the window
And looked between the bars,
And there were strings of fairies
Hanging from the stars;
Everywhere and everywhere
In shining swinging chains,
Like rainbows spun from moonlight
And twisted into skeins.
They kept on swinging, swinging,
They flung themselves so high
They caught upon the pointed moon
And hung across the sky;
And when I woke next morning
There still were crowds and crowds
In beautiful bright bunches
All sleeping on the clouds.
---
From a constable's evidence:—
"In his attempt to arrest her she threw herself on the ground and tried to smack his face."—Weekly Dispatch.
The long arm of the law resents such presumptuous rivalry.
---
"ALL KINDS OF DEVILS MADE TO ORDER.

—— & ——, SHEFFIELD."—The Ironmonger.
This looks uncommonly like an offer to trade with the enemy.
---
Wife (to warrior, whose politeness to the waitress has been duly noted). "HUM! YOU SEEM TO 'AVE COME BACK 'ALF FRENCH."
---
THE GIPSY SOLDIER
The gipsy wife came to my door with pegs and brooms to sell
They make by many a roadside fire and many a greenwood dell,
With bee-skeps and with baskets wove of osier, rush and sedge,
And withies from the river-beds and brambles from the hedge.
With her stately grace, like PHARAOH'S queen (for all her broken shoon),
You'd marvel one so tall and proud should ever ask a boon,
But "living's dear for us poor folk" and "money can't be had,"
And "her man's in Mespotania" and "times is cruel bad!"
Yes, times is cruel bad, we know, and passing strange also,
And it's strange as anything I've heard that gipsy men should go
To lands through which their forbears trod from some unknown abode
The way that ended long ago upon the Portsmouth Road.
I wonder if the Eastern skies and Eastern odours seem
Familiar to that gipsy man, as memories of a dream;
Does Tigris' flow stir ancient dreams from immemorial rest
Ere ever gipsy poached the trout of Itchen and of Test?
Does something in him seem to know those red and arid lands
Where dust of ancient cities sleeps beneath the drifted sands?
Do Kurdish girls with lustrous eyes beneath their drooping lids
And Eastern babes look strangely like the Missis and the kids?
I wonder if the waving palms, when desert winds do blow,
In their dry rustling seem to sing a song he used to know;
Or does he only curse the heat and wish that he were laid
Beneath the spread of RUFUS' oaks or Harewood's beechen shade?
Well, luck be with the gipsy man and lead him safely home
To the old familiar caravan and ways he used to roam,
And bring him as it brought his sires from their far first abode
To where the gipsy camp-fires burn along the Portsmouth Road.
C. F. S.
---
"The Premier's principal speech was made in St. Andrew's Hall, where he was presented with the Freedam of the City."—Liverpool Post and Mercury.
Which he promptly passed on to the enemy.
---
"Skilled non-workers all over the Union have for some time been in great demand, and enough of them are not available at the present time."—Rand Daily Mail.
There are still a few that the old country could spare.
---
"Rhode Island Red, 200 year old pullets, laying, 5s. each."—Nottingham Guardian.
We fancy it must have been one of these veterans that we met at dinner the other night.
---
---
ESSENCE OF PARLIAMENT.
NO KILL-JOY. MR. BONAR LAW.
Monday, July 2nd.—On the Finance Bill Mr. BONAR LAW exhibited a conciliatory disposition; and, indignantly disclaiming the character of a kill-joy, made several welcome concessions to the taxpayer. The late increase in the tobacco duty is to be halved, so that the modest smoker may hope to fill his pipe for a penny less per ounce. This hope, of course, is dependent upon the decision of the all-powerful Trust.
The Entertainments Tax also is to be modified, chiefly in its higher regions. Intimately connected with this question is the case of the "deadhead," argued with the zeal that is according to knowledge by that eminent playwright, Mr. HEMMERDE, who knows all about the free-list and its services in "enabling the management to keep the house properly dressed"—this refers, of course, to the front of the house—during the doubtful first weeks of a new play.
Mr. HOGGE was in his place again. It had been reported that, consequent upon a hasty pledge to remain in Liverpool until his candidate was returned, he was now doomed for ever to wander an unquiet sprite upon the banks of Mersey. But he has wisely determined that Parliament must not suffer to please his private whim.
Tuesday, July 3rd.—The House of Lords was crowded to hear Lord HARDINGE'S comments upon the Mesopotamia Report. Even those critics in the Commons who had declared that a civil servant should not take advantage of his position as a peer to make a personal explanation would, I think, have had no reason to complain of its character. His object was not to defend himself, but to call attention to the splendid services that India had rendered to the Empire during the War in other fields than Mesopotamia. In his own phrase, "India was bled absolutely white during the first few weeks of the War."
When the report comes up for formal discussion Lord CURZON will doubtless have something to say, and will say it in vigorous fashion. To-day, with the air and mien of a highly respectable undertaker, he contented himself with acknowledging Lord HARDINGE'S contribution and deprecated further debate.
Lord ROBERT CECIL, safely back from his travels, does not appear to have kept himself up to date in the interval, for he was ignorant of the refusal of the Allies to allow Greece to set up a republic, although Mr. KING, with his superior sources of information, knows all about it.
PARENTAL
Pages