You are here
قراءة كتاب Bunch Grass: A Chronicle of Life on a Cattle Ranch
تنويه: تعرض هنا نبذة من اول ١٠ صفحات فقط من الكتاب الالكتروني، لقراءة الكتاب كاملا اضغط على الزر "اشتر الآن"
Bunch Grass: A Chronicle of Life on a Cattle Ranch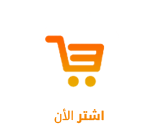 BUNCH GRASS
A CHRONICLE OF
LIFE ON A CATTLE RANCH



BY
HORACE ANNESLEY VACHELL
AUTHOR OF "BROTHERS" "THE HILL" ETC. ETC.




NEW YORK 1913
---
TO
MY BROTHER
ARTHUR HONYWOOD VACHELL
I DEDICATE
THIS BOOK
---
FOREWORD
The author of Bunch Grass ventures to hope that this book will not be altogether regarded as mere flotsam and jetsam of English and American magazines. The stories, it will be found, have a certain continuity, and may challenge interest as apart from incident because an attempt has been made to reproduce atmosphere, the atmosphere of a country that has changed almost beyond recognition in three decades. The author went to a wild California cow-country just thirty years ago, and remained there seventeen years, during which period the land from such pastoral uses as cattle and sheep-raising became subdivided into innumerable small holdings. He beheld a new country in the making, and the passing of the pioneer who settled vital differences with a pistol. During those years some noted outlaws ranged at large in the county here spoken of as San Lorenzo. The Dalton gang of train robbers lived and died (some with their boots on) not far from the village entitled Paradise. Stage coaches were robbed frequently. Every large rancher suffered much at the hands of cattle and horse thieves. The writer has talked to Frank James, the most famous of Western desperados; he has enjoyed the acquaintance of Judge Lynch, who hanged two men from a bridge within half-a-mile of the ranch-house; he remembers the Chinese Riots; he has witnessed many a fight between the hungry squatter and the old settler with no title to the leagues over which his herds roamed, and so, in a modest way, he may claim to be a historian, not forgetting that the original signification of the word was a narrator of fables founded upon facts.
Apologies are tendered for the dialect to be found in these pages. There is no Californian dialect. At the time of the discovery of gold, the state was flooded with men from all parts of the world, and dialects became inextricably mixed. Not even Bret Harte was able to reproduce the talk of children whose fathers may have come from Kentucky or Massachusetts, and their mothers from Louisiana.
Re-reading these chapters, with a more or less critical detachment, and leaving them--good, bad and indifferent--as they were originally printed, one is forced to the conclusion that sentiment--which would seem to arouse what is most hostile in the cultivated dweller in cities--is an all-pervading essence in primitive communities, colouring and discolouring every phase of life and thought. One instance among a thousand will suffice. Stage coaches, in the writer's county, used to be held up, single-handed, by a highwayman, known as Black Bart. All the foothill folk pleaded in extenuation of the robber that he wrote a copy of verses, embalming his adventure, which he used to pin to the nearest tree. Black Bart would have been shot on sight had he presented his doggerel to any self-respecting Western editor; nevertheless the sentiment that inspired a bandit to set forth his misdeeds in execrable rhyme transformed him from a criminal into a popular hero! The virtues that counted in the foothills during the eighties were generosity, courage, and that amazing power of recuperation which enables a man to begin life again and again, undaunted by the bludgeonings of misfortune. Some of the stories in this volume are obviously the work of an apprentice, but they have been included because, however faulty in technique, they do serve to illustrate a past that can never come back, and men and women who were outwardly crude and illiterate but at core kind and chivalrous, and nearly always humorously unconventional. The bunch grass, so beloved by the patriarchal pioneers, has been ploughed up and destroyed; the unwritten law of Judge Lynch will soon become an oral tradition; but the Land of Yesterday blooms afresh as the Golden State of To-day--and Tomorrow.
---
CONTENTS
CHAP.
I. ALETHEA-BELLE
II. THE DUMBLES
III. PAP SPOONER
IV. GLORIANA
V. BUMBLEPUPPY
VI. JASPERSON'S BEST GIRL
VII. FIFTEEN FAT STEERS
VIII. AN EXPERIMENT
IX. UNCLE JAP'S LILY
X. WILKINS AND HIS DINAH
XI. A POISONED SPRING
XII. THE BABE
XIII. THE BARON
XIV. JIM'S PUP
XV. MARY
XVI. OLD MAN BOBO'S MANDY
XVII. MINTIE
XVIII. ONE WHO DIED
XIX. A RAGAMUFFIN OF THE FOOTHILLS
XX. DENNIS
---
I
ALETHEA-BELLE
In the early eighties, when my brother Ajax and I were raising cattle in the foothills of Southern California, our ranch-house was used as a stopping-place by the teamsters hauling freight across the Coast Range; and after the boom began, while the village of Paradise was evolving itself out of rough timber, we were obliged to furnish all comers with board and lodging. Hardly a day passed without some "prairie schooner" (the canvas-covered wagon of the squatter) creaking into our corral; and the quiet gulches and cañons where Ajax and I had shot quail and deer began to re-echo to the shouts of the children of the rough folk from the mid-West and Missouri. These "Pikers," so called, settled thickly upon the sage-brush hills to the south and east of us, and took up all the land they could claim from the Government. Before spring was over, we were asked to lend an old adobe building to the village fathers, to be used as a schoolhouse, until the schoolhouse proper was built. At that time a New England family of the name of Spafford was working for us. Mrs. Spafford, having two children of her own, tried to enlist our sympathies.
"I'm kinder sick," she told us, "of cookin' an' teachin'; an' the hot weather's comin' on, too. You'd oughter let 'em hev that old adobe."
"But who will teach the children?" we asked.
"We've fixed that," said Mrs. Spafford. "'Tain't everyone as'd want to come into this wilderness, but my auntie's cousin, Alethea-Belle Buchanan, is willin' to take the job."
"Is she able?" we asked doubtfully.
"She's her father's daughter," Mrs. Spafford replied. "Abram Buchanan was as fine an' brave a man as ever preached the Gospel. An' clever, too. My sakes, he never done but one foolish thing, and that was when he merried his wife."
"Tell us about her," said that inveterate gossip, Ajax.
Mrs. Spafford sniffed.
"I seen her once--that was once too much fer me. One o' them lackadaisical, wear-a-wrapper-in-the-mornin', soft, pulpy Southerners. Pretty--yes, in a spindlin', pink an' white soon-washed-out pattern, but without backbone. I've no patience with sech."
"Her daughter won't be able to halter-break these wild colts."
"Didn't I say that Alethea-Belle took after her father? She must hev consid'able snap an' nerve, fer she's put in the last year, sence Abram died, sellin' books in this State."
"A book agent?"
"Yes, sir, a book agent."
If Mrs. Spafford had said road agent, which means highwayman in California, we could not have been more surprised. A successful book agent must have the hide of a rhinoceros, the guile of a serpent, the obstinacy of a mule, and the persuasive notes of a nightingale.
"If Miss Buchanan has been a book agent, she'll do," said Ajax.
She arrived at Paradise on the ramshackle old stage-coach late one Saturday afternoon. Ajax and I carried her small hair-trunk into the ranch-house; Mrs. Spafford
Pages