You are here
قراءة كتاب Punch, or the London Charivari, Volume 156, Jan. 1, 1919
تنويه: تعرض هنا نبذة من اول ١٠ صفحات فقط من الكتاب الالكتروني، لقراءة الكتاب كاملا اضغط على الزر "اشتر الآن"
Punch, or the London Charivari, Volume 156, Jan. 1, 1919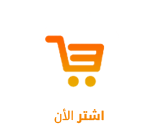 PUNCH,
OR THE LONDON CHARIVARI.
Vol. 156.
---
January 1, 1919.
---
---
TO AN UNKNOWN COLLEAGUE.
(Inspired by the exchange of Minutes in Government Departments.)
He was my friend—if friendship's proof
Be sympathy profound and sweet;
Eight months we toiled beneath one roof,
Yet somehow never chanced to meet.
So near and yet so far! I own
We may have passed upon the stair;
Yet, if we did, we passed unknown;
No tremor told me he was there.
He knew not it was I. Alas!
With such community of souls
That he and I should blindly pass
And live as sundered as the poles!
For I, when darkness sealed my eyes,
Would place my judgment in his hands,
Would ask him humbly to advise
And yield myself to his commands;
Just hinting what my view might be
(If asked) on this or that affair,
But never in undue degree
And with a deprecating air.
And he, thus modestly addressed,
Would wield an amicable pen
And say he thought my view was best
In full nine cases out of ten.
And so in deep harmonious flood
Our friendship flowed, and proved, I think,
Though water be less dense than blood,
Yet blood is far less dense than ink.
---
And now, when things are somewhat slow,
My leisure moments I beguile
By reading o'er with heart aglow
A certain old and dusty file—-
One out of hundreds, kept to prove
A truth the world may oft forget,
That there can live pure trust and love
'Twixt persons who have never met.
Oh, sweet the trill of mating larks!
But sweeter, sweeter, I aver,
That soft appeal—"For your remarks,"
That gentle answer—"We concur."
---
CHARIVARIA.
A Fellow of the Royal Society states that, as a result of radium activity, the end of the world, which had been estimated to arrive in a few thousand years, may be postponed for a million aeons. It is hoped that this will allay the anxiety of those soldiers who were nervous about their chances of being demobilized.
---
It is reported that when asked his impression of President WILSON Mr. BALFOUR remarked, "Gee! He's the top shout and the main squeeze. And then some."
---
"How much water," asks a technical journal, "does it take to make a gallon of Government ale?" We do not profess to be expert, but we should say about a gallon.
---
There is no truth in the rumour that TROTSKY has written to President WILSON offering to execute the Peace Conference at any time within the next three months at half the usual rates.
---
A case which has been puzzling the medical authorities is reported from Warwickshire. After acting strangely for several days a boy named TOMMY SMITH asked his parents if he could have rice pudding instead.
---
"Great Britain," says an essayist, "has come out of the war with flying colours." No blame, we understand, attaches to Mr. PHILIP SNOWDEN for this.
---
A large marrow has been washed ashore at Lowestoft bearing a name and address and the words, "Please write." It is not known why the marrow left home.
---
A report comes from Berlin that Dr. SOLF has resigned. It is expected that he will be succeeded by Dr. SOLF.
---
The greengrocer who deliberately attempted to spoil President WILSON'S welcome by exhibiting American apples for sale on Boxing Day is suspected of being a naturalised German.
---
A North of England widower would like to meet lady possessing in her own right a bottle of whisky. Object, matrimony.
---
The largely increased number of unemployed politicians is causing the country great concern.
---
Heavy falls of snow have occurred in the Midlands, where the people say they have not had such a winter since last summer.
---
Described as the tallest soldier in Ireland, MICHAEL GRADY, of County Mayo, who is seven feet two inches in height, hopes to settle down on a farm. It is expected that he will shortly be measured for a village.
---
"To improve the appetite," says a Health Culture journal, "one should salute the morn by throwing open the windows, lay on the bedroom floor with the feet in the air and breathe deeply." This method of saluting is not recommended to recruits.
---
The latest Sunday newspaper reminds us that it prints all the news. It must do better than this if it is to keep pace with some of our contemporaries.
---
Charged at Carmarthen with bigamy a soldier said he had no recollection of his second marriage. Once again we feel compelled to point out the advantage of keeping a diary.
---
It appears that one burglar has claimed his discharge from the Army on the ground that he is a pivotal man and that several policemen are waiting for him.
---
It is wrong to suppose, says the Coal Control Department, that anthracite is injurious to health. The little ones all declare that its flavour compares favourably with that of Brazil nuts.
---
Three cases of mince-pie shock are reported from the Westbourne Grove district.
---
A woman has been fined ten shillings at Birmingham for putting cold tea in bottles and selling it as whisky. One of the purchasers, it appears, had his suspicions aroused by the peculiar taste of the liquid.
---
The KAISER'S health, says a contemporary, is still a cause of anxiety.
Not to us.
---
"SHOOTINGS WANTED.
"Woman (middle-aged, respectable) would give services for home and small wage."

Scottish Paper
She would probably be quite effective at ordinary ranges.


---
"Would the Party who removed Petticoat from the Railway Fence, between 11th and 12th, kindly return same and save further exposure."—Provincial Paper.
In the interests of propriety we trust this appeal has been responded to.
---
ANOTHER HISTORIC INTERVIEW.
BY OUR SPECIAL CORRESPONDENT.
Incited to great efforts by the interview in "The Times" with President WILSON, wherein so much is said (by the interviewer), Mr. Punch sent forth one of his most energetic and Napoleonic young men to attempt a similarly incredible feat and obtain an interview with that most unapproachable of men—President not excluded—the Editor of "The Times." The word "failure" being absent from the Bouverie Street lexicon, it follows that the impossible was achieved, and the electrifying result is printed below. In the wish that readers in vaster numbers than usual may
Pages