You are here
قراءة كتاب The Bent Twig
تنويه: تعرض هنا نبذة من اول ١٠ صفحات فقط من الكتاب الالكتروني، لقراءة الكتاب كاملا اضغط على الزر "اشتر الآن"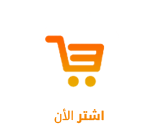 The Project Gutenberg EBook of The Bent Twig, by Dorothy Canfield
This eBook is for the use of anyone anywhere at no cost and with almost no restrictions whatsoever. You may copy it, give it away or re-use it under the terms of the Project Gutenberg License included with this eBook or online at www.gutenberg.net
Title: The Bent Twig
Author: Dorothy Canfield
Release Date: February 22, 2004 [EBook #11221]
Language: English
*** START OF THIS PROJECT GUTENBERG EBOOK THE BENT TWIG ***
Produced by Juliet Sutherland, Josephine Paolucci and the Online Distributed Proofreading Team.
THE BENT TWIG
BY
DOROTHY CANFIELD
1915
CONTENTS
BOOK I IN ARCADIA
CHAPTER
I SYLVIA'S HOME II THE MARSHALLS' FRIENDS III BROTHER AND SISTER IV EVERY ONE'S OPINION OF EVERY ONE ELSE V SOMETHING ABOUT HUSBANDS VI THE SIGHTS OF LA CHANCE VII "WE HOLD THESE TRUTHS TO BE SELF-EVIDENT …" VIII SABOTAGE IX THE END OF CHILDHOOD
BOOK II A FALSE START TO ATHENS
X SYLVIA'S FIRST GLIMPSE OF MODERN CIVILIZATION
XI ARNOLD'S FUTURE Is CASUALLY DECIDED
XII ONE MAN'S MEAT
XIII AN INSTRUMENT IN TUNE
XIV HIGHER EDUCATION
XV MRS. DRAPER BLOWS THE COALS
XVI PLAYING WITH MATCHES
XVII MRS. MARSHALL STICKS TO HER PRINCIPLES
XVIII SYLVIA SKATES MERRILY ON THIN ICE
XIX AS A BIRD OUT OF A SNARE
XX "BLOW, WIND; SWELL, BILLOW; AND SWIM, BARK!"
XXI SOME YEARS DURING WHICH NOTHING HAPPENS

BOOK III IN CAPUA AT LAST
XXII A GRATEFUL CARTHAGINIAN
XXIII MORE TALK BETWEEN YOUNG MODERNS
XXIV ANOTHER BRAND OF MODERN TALK
XXV NOTHING IN THE LEAST MODERN
XXVI MOLLY IN HER ELEMENT
XXVII BETWEEN WINDWARD AND HEMLOCK MOUNTAINS
XXVIII SYLVIA ASKS HERSELF "WHY NOT?"
XXIX A HYPOTHETICAL LIVELIHOOD
XXX ARNOLD CONTINUES TO DODGE THE RENAISSANCE
XXXI SYLVIA MEETS WITH PITY
XXXII MUCH ADO
XXXIII "WHOM GOD HATH JOINED…"
XXXIV SYLVIA TELLS THE TRUTH
XXXV "A MILESTONE PASSED, THE ROAD SEEMS CLEAR"
XXXVI THE ROAD IS NOT SO CLEAR
XXXVII "… His wife and children perceiving it, began
        to cry after him to return; but the man put his
        fingers in his ears and ran on, crying, 'Life!
        Life Eternal!'"
XXXVIII SYLVIA COMES TO THE WICKET GATE
XXXIX SYLVIA DRIFTS WITH THE MAJORITY

BOOK IV THE STRAIT PATH
XL A CALL FROM HOME
XLI HOME AGAIN
XLII "Strange that we creatures of the petty ways,
       Poor prisoners behind these fleshly bars,
       Can sometimes think us thoughts with God ablaze,
       Touching the fringes of the outer stars"
XLIII "Call now; is there any that will answer thee?"
XLIV "A bruised reed will He not break, and a dimly
       burning wick will He not quench"
XLV "That our soul may swim
      We sink our heart down, bubbling, under wave"
XLVI A LONG TALK WITH ARNOLD
XLVII "…AND ALL THE TRUMPETS SOUNDED!"

THE BENT TWIG
BOOK I
IN ARCADIA
CHAPTER I
SYLVIA'S HOME
Like most happy childhoods, Sylvia's early years lay back of her in a long, cheerful procession of featureless days, the outlines of which were blurred into one shimmering glow by the very radiance of their sunshine. Here and there she remembered patches, sensations, pictures, scents: Mother holding baby sister up for her to kiss, and the fragrance of the baby powder—the pine-trees near the house chanting loudly in an autumn wind—her father's alert face, intent on the toy water-wheel he was setting for her in the little creek in their field—the beautiful sheen of the pink silk dress Aunt Victoria had sent her—the look of her mother's steady, grave eyes when she was so sick—the leathery smell of the books in the University Library one day when she followed her father there—the sound of the rain pattering on the low, slanting roof of her bedroom—these were the occasional clearly outlined, bright-colored illuminations wrought on the burnished gold of her sunny little life. But from her seventh birthday her memories began to have perspective, continuity. She remembered an occasional whole scene, a whole afternoon, just as it happened.
The first of these must have marked the passing of some unrecognized mental milestone, for there was nothing about it to set it apart from any one of a hundred afternoons. It may have been the first time she looked at what was about her, and saw it.
Mother was putting the baby to bed for his nap—not the baby-sister—she was a big girl of five by this time, but another baby, a little year-old brother, with blue eyes and yellow hair, instead of brown eyes and hair like his two sisters'. And when Mother stooped over the little bed, her white fichu fell forward and Sylvia leaned to hold it back from the baby's face, a bit of thoughtfulness which had a rich reward in a smile of thanks from Mother. That was what began the remembered afternoon. Mother's smiles were golden coin, not squandered on every occasion. Then, she and Mother and Judith tiptoed out of the bedroom into Mother's room and there stood Father, with his University clothes on and yet his hair rather rumpled up, as though he had been teaching very hard. He had a pile of papers in his hand and he said, "Barbara, are you awfully busy just now?"
Mother said, Oh no, she wasn't at all. (She never was busy when Father asked her to do something, although Sylvia could not remember ever once having seen her sit and do nothing, no, not even for a minute!) Then Father said, "Well, if you could run over these, I'd have time to have some ball with the seminar after they're dismissed. These are the papers the Freshmen handed in for that Economics quiz." Mother said, "Sure she could," or the equivalent of that, and Father thanked her, turned Judith upside-down and right-side-up again so quick that she didn't know what had happened, and left them all laughing as they usually were when Father ran down from the study for something.
So Sylvia and Judith, quite used to this procedure, sat down on the floor with a book to keep them quiet until Mother should be through. Neither of them could read, although Sylvia was beginning to learn, but they had been told the stories so many times that they knew them from the pictures. The book they looked at that day had the story of the people who had rowed a great boat across the water to get a gold sheepskin, and Sylvia told it to Judith, word for word, as Father always told it. She glanced up at Mother from time to time to make sure she was getting it right; and ever afterwards the mention of the Argonauts brought up before Sylvia's eyes the picture of her mother that day, sitting very straight, her strong brown fingers making an occasional mark on the papers, as she turned them over with a crisp rustle, her quiet face bent, in a calm fixity of attention, over the pages.
Before they knew it, the work was done, Father had come for the papers, and showed Sylvia one more twist in the acrobatic stunt they were
Pages