You are here
قراءة كتاب Germany and the Next War
تنويه: تعرض هنا نبذة من اول ١٠ صفحات فقط من الكتاب الالكتروني، لقراءة الكتاب كاملا اضغط على الزر "اشتر الآن"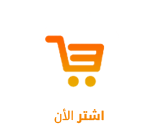 Project Gutenberg's Germany and the Next War, by Friedrich von Bernhardi
This eBook is for the use of anyone anywhere at no cost and with almost no restrictions whatsoever. You may copy it, give it away or re-use it under the terms of the Project Gutenberg License included with this eBook or online at www.gutenberg.net
Title: Germany and the Next War
Author: Friedrich von Bernhardi
Release Date: February 28, 2004 [EBook #11352] [Date last updated: August 18, 2005]
Language: English
*** START OF THIS PROJECT GUTENBERG EBOOK GERMANY AND THE NEXT WAR ***
Produced by Jonathan Ingram, Bonny Fafard and PG Distributed Proofreaders
GERMANY AND THE NEXT WAR
BY GENERAL FRIEDRICH VON BERNHARDI
TRANSLATED BY ALLEN H. POWLES
1912
All the patriotic sections of the German people were greatly excited during the summer and autumn of 1911. The conviction lay heavy on all hearts that in the settlement of the Morocco dispute no mere commercial or colonial question of minor importance was being discussed, but that the honour and future of the German nation were at stake. A deep rift had opened between the feeling of the nation and the diplomatic action of the Government. Public opinion, which was clearly in favour of asserting ourselves, did not understand the dangers of our political position, and the sacrifices which a boldly-outlined policy would have demanded. I cannot say whether the nation, which undoubtedly in an overwhelming majority would have gladly obeyed the call to arms, would have been equally ready to bear permanent and heavy burdens of taxation. Haggling about war contributions is as pronounced a characteristic of the German Reichstag in modern Berlin as it was in medieval Regensburg. These conditions have induced me to publish now the following pages, which were partly written some time ago.
Nobody can fail to see that we have reached a crisis in our national and political development. At such times it is necessary to be absolutely clear on three points: the goals to be aimed at, the difficulties to be surmounted, and the sacrifices to be made.
The task I have set myself is to discuss these matters, stripped of all diplomatic disguise, as clearly and convincingly as possible. It is obvious that this can only be done by taking a national point of view.
Our science, our literature, and the warlike achievements of our past, have made me proudly conscious of belonging to a great civilized nation which, in spite of all the weakness and mistakes of bygone days, must, and assuredly will, win a glorious future; and it is out of the fulness of my German heart that I have recorded my convictions. I believe that thus I shall most effectually rouse the national feeling in my readers' hearts, and strengthen the national purpose.
THE AUTHOR.
October, 1911
CONTENTS
PREFACE
INTRODUCTION
Power of the peace idea—Causes of the love of peace in Germany—
  German consciousness of strength—Lack of definite political aims
 —Perilous situation of Germany and the conditions of successful
  self-assertion—Need to test the authority of the peace idea, and to
  explain the tasks and aims of Germany in the light of history

CHAPTER I THE RIGHT TO MAKE WAR
Pacific ideals and arbitration—The biological necessity of war—The
  duty of self-assertion—The right of conquest—The struggle for
  employment—War a moral obligation—Beneficent results of war
 —War from the Christian and from the materialist standpoints—
  Arbitration and international law—Destructiveness and immorality
  of peace aspirations—Real and Utopian humanity—Dangerous
  results of peace aspirations in Germany—The duty of
  the State

CHAPTER II THE DUTY TO MAKE WAR
Bismarck and the justification of war—The duty to fight—The teaching
  of history—War only justifiable on adequate grounds—The
  foundations of political morality—Political and individual morality
 —The grounds for making war—The decision to make war—The
  responsibility of the statesman

CHAPTER III A BRIEF SURVEY OF GERMANY'S HISTORICAL DEVELOPMENT
The ways of Providence in history—Christianity and the Germans—
  The Empire and the Papacy—Breach between the German World
  Empire and the revived spiritual power—Rise of the great States
  of Europe and political downfall of Germany after the Thirty
  Years' War—Rise of the Prussian State—The epoch of the Revolution
  and the War of Liberation—Intellectual supremacy of
  Germany—After the War of Liberation—Germany under William
  I. and Bismarck—Change in the conception of the State and
  the principle of nationality—New economic developments and
  the World Power of England—Rise of other World Powers—
  Socialism, and how to overcome it—German science and art—
  Internal disintegration of Germany and her latent strength

CHAPTER IV GERMANY'S HISTORICAL MISSION
Grounds of the intellectual supremacy of Germany—Germany's role
  as spiritual and intellectual leader—Conquest of religious and
  social obstacles—Inadequacy of our present political position—
  To secure what we have won our first duty—Necessity of increasing
  our political power—Necessity of colonial expansion—
  Menace to our aspirations from hostile Powers

CHAPTER V WORLD POWER OR DOWNFALL
Points of view for judging of the political situation—The States of the
  Triple Alliance—The political interests of France and Russia—
  The Russo-French Alliance—The policy of Great Britain—
  America and the rising World Powers of the Far East—The importance
  of Turkey—Spain and the minor States of Europe—Perilous
  position of Germany—World power or downfall—Increase
  of political power: how to obtain it—German colonial
  policy—The principle of the balance of power in Europe—Neutral
  States—The principle of non-intervention in the internal affairs
  of other States—Germany and the rules of international politics
 —The foundations of our internal strength

CHAPTER VI THE SOCIAL AND POLITICAL SIGNIFICANCE OF ARMY FOR WAR
Its necessity—Its twofold aspect—The educational importance of military efficiency—Different military systems—Change in the nature of military efficiency due to the advance of civilization— Variety of methods of preparation for war—The armaments of minor States—The armaments of the Great Powers—Harmonious development of all elements of strength—Influence on armaments of different conceptions of the duties of the State—Permanent factors to be kept in sight in relation to military preparedness— Statecraft in this connection
Pages