You are here
قراءة كتاب Stories by American Authors, Volume 5
تنويه: تعرض هنا نبذة من اول ١٠ صفحات فقط من الكتاب الالكتروني، لقراءة الكتاب كاملا اضغط على الزر "اشتر الآن"
Stories by American Authors, Volume 5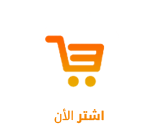 Project Gutenberg's Stories by American Authors, Volume 5, by Various
This eBook is for the use of anyone anywhere at no cost and with almost no restrictions whatsoever. You may copy it, give it away or re-use it under the terms of the Project Gutenberg License included with this eBook or online at www.gutenberg.net
Title: Stories by American Authors, Volume 5 Contents: A Light Man, By Henry James. Yatil, By F.D. Millet. The End Of New York, By Park Benjamin. Why Thomas Was Discharged, By George Arnold. The Tachypomp, By E.P. Mitchell
Author: Various
Release Date: March 4, 2004 [EBook #11437] [Date last updated: January 22, 2005]
Language: English
*** START OF THIS PROJECT GUTENBERG EBOOK STORIES AMERICAN, VOL. 5 ***
Produced by Stan Goodman and PG Distributed Proofreaders
[Illustration: H. James]
Stories by American Authors V.
A LIGHT MAN.
By Henry James.
YATIL.
By F.D. Millet.
THE END OF NEW YORK.
By Park Benjamin.
WHY THOMAS WAS DISCHARGED.
By George Arnold.
THE TACHYPOMP.
By E.P. Mitchell.
1884
A LIGHT MAN.
BY Henry James.[1]
  "And I—what I seem to my friend, you see—
     What I soon shall seem to his love, you guess.
  What I seem to myself, do you ask of me?
     No hero, I confess."

A Light Woman.—Browning's Men and Women.
April 4, 1857.—I have changed my sky without changing my mind. I resume these old notes in a new world. I hardly know of what use they are; but it's easier to stick to the habit than to drop it. I have been at home now a week—at home, forsooth! And yet, after all, it is home. I am dejected, I am bored, I am blue. How can a man be more at home than that? Nevertheless, I am the citizen of a great country, and for that matter, of a great city. I walked to-day some ten miles or so along Broadway, and on the whole I don't blush for my native land. We are a capable race and a good-looking withal; and I don't see why we shouldn't prosper as well as another. This, by the way, ought to be a very encouraging reflection. A capable fellow and a good-looking withal; I don't see why he shouldn't die a millionaire. At all events he must do something. When a man has, at thirty-two, a net income of considerably less than nothing, he can scarcely hope to overtake a fortune before he himself is overtaken by age and philosophy—two deplorable obstructions. I am afraid that one of them has already planted itself in my path. What am I? What do I wish? Whither do I tend? What do I believe? I am constantly beset by these impertinent whisperings. Formerly it was enough that I was Maximus Austin; that I was endowed with a cheerful mind and a good digestion; that one day or another, when I had come to the end, I should return to America and begin at the beginning; that, meanwhile, existence was sweet in—in the Rue Tronchet. But now! Has the sweetness really passed out of life? Have I eaten the plums and left nothing but the bread and milk and corn-starch, or whatever the horrible concoction is?—I had it to-day for dinner. Pleasure, at least, I imagine—pleasure pure and simple, pleasure crude, brutal and vulgar—this poor flimsy delusion has lost all its charm. I shall never again care for certain things—and indeed for certain persons. Of such things, of such persons, I firmly maintain, however, that I was never an enthusiastic votary. It would be more to my credit, I suppose, if I had been. More would be forgiven me if I had loved a little more, if into all my folly and egotism I had put a little more naïveté and sincerity. Well, I did the best I could, I was at once too bad and too good for it all. At present, it's far enough off; I have put the sea between us; I am stranded. I sit high and dry, scanning the horizon for a friendly sail, or waiting for a high tide to set me afloat. The wave of pleasure has deposited me here in the sand. Shall I owe my rescue to the wave of pain? At moments I feel a kind of longing to expiate my stupid little sins. I see, as through a glass, darkly, the beauty of labor and love. Decidedly, I am willing to work. It's written.
7th.—My sail is in sight; it's at hand; I have all but boarded the vessel. I received this morning a letter from the best man in the world. Here it is:
DEAR MAX: I see this very moment, in an old newspaper which had already passed through my hands without yielding up its most precious item, the announcement of your arrival in New York. To think of your having perhaps missed the welcome you had a right to expect from me! Here it is, dear Max—as cordial as you please. When I say I have just read of your arrival, I mean that twenty minutes have elapsed by the clock. These have been spent in conversation with my excellent friend Mr. Sloane—we having taken the liberty of making you the topic. I haven't time to say more about Frederick Sloane than that he is very anxious to make your acquaintance, and that, if your time is not otherwise engaged, he would like you very much to spend a month with him. He is an excellent host, or I shouldn't be here myself. It appears that he knew your mother very intimately, and he has a taste for visiting the amenities of the parents upon the children; the original ground of my own connection with him was that he had been a particular friend of my father. You may have heard your mother speak of him. He is a very strange old fellow, but you will like him. Whether or no you come for his sake, come for mine.
Yours always, THEODORE LISLE.
Theodore's letter is of course very kind, but it's remarkably obscure. My mother may have had the highest regard for Mr. Sloane, but she never mentioned his name in my hearing. Who is he, what is he, and what is the nature of his relations with Theodore? I shall learn betimes. I have written to Theodore that I gladly accept (I believe I suppressed the "gladly" though) his friend's invitation, and that I shall immediately present myself. What can I do that is better? Speaking sordidly, I shall obtain food and lodging while I look about me. I shall have a base of operations. D., it appears, is a long day's journey, but enchanting when you reach it. I am curious to see an enchanting American town. And to stay a month! Mr. Frederick Sloane, whoever you are, vous faites bien les choses, and the little that I know of you is very much to your credit. You enjoyed the friendship of my dear mother, you possess the esteem of the virtuous Theodore, you commend yourself to my own affection. At this rate, I shall not grudge it.
D—, 14th.—I have been here since Thursday evening—three days. As we rattled up to the tavern in the village, I perceived from the top of the coach, in the twilight, Theodore beneath the porch, scanning the vehicle, with all his amiable disposition in his eyes. He has grown older, of course, in these five years, but less so than I had expected. His is one of those smooth, unwrinkled souls that keep their bodies fair and fresh. As tall as ever, moreover, and as lean and clean. How short and fat and dark and
Pages