You are here
قراءة كتاب Without Dogma: A Novel of Modern Poland
تنويه: تعرض هنا نبذة من اول ١٠ صفحات فقط من الكتاب الالكتروني، لقراءة الكتاب كاملا اضغط على الزر "اشتر الآن"
Without Dogma: A Novel of Modern Poland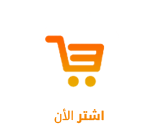 The Project Gutenberg eBook, Without Dogma, by Henryk Sienkiewicz, Translated by Iza Young
This eBook is for the use of anyone anywhere at no cost and with almost no restrictions whatsoever. You may copy it, give it away or re-use it under the terms of the Project Gutenberg License included with this eBook or online at www.gutenberg.net
Title: Without Dogma
Author: Henryk Sienkiewicz
Release Date: March 23, 2004 [eBook #11686]
Language: English
***START OF THE PROJECT GUTENBERG EBOOK WITHOUT DOGMA***
E-text prepared by Charles Aldarondo, Tim Koeller, and Project Gutenberg Distributed Proofreaders
WITHOUT DOGMA.
A NOVEL OF MODERN POLAND.
BY
HENRYK SIENKIEWICZ
AUTHOR OF "WITH FIRE AND SWORD," "THE DELUGE," "QUO VADIS," ETC.
TRANSLATED FROM THE POLISH BY
IZA YOUNG.
1893
"A man who leaves memoirs, whether well or badly written, provided they be sincere, renders a service to future psychologists and writers, giving them not only a faithful picture of the times, but likewise human documents that can be relied upon."
PUBLISHER'S PREFACE
In "WITHOUT DOGMA" we have a remarkable work, by a writer known only in this country through his historical novels; and a few words concerning this novel and its author may not be without interest.
Readers of Henryk Sienkiewicz in America, who have known him only through Mr. Curtin's fine, strong translations, will be surprised to meet with a production so unlike "Fire and Sword," and "The Deluge," that on first reading one can scarcely believe it to be from the pen of the great novelist.
"Fire and Sword," "The Deluge," and "Pan Michael" (now in press) form, so to speak, a Polish trilogy. They are, first and last, Polish in sentiment, nationality, and patriotism. What Wagner did for Germany in music, what Dumas did for France, and Scott for all English-speaking people, the great Pole has achieved for his own country in literature. Even to those most unfamiliar with her history, it grows life-like and real as it speaks to us from the pages of these historical romances. Only a very great genius can unearth the dusty chronicles of past centuries, and make its men and women live and breathe, and speak to us. These historical characters are not mere shadows, puppets, or nullities, but very real men and women, our own flesh and blood.
His warriors fight, love, hate; they embrace each other; they laugh; they weep in each other's arms; give each other sage counsels, with a truly Homeric simplicity. They are deep-versed in stratagems of love and war, these Poles of the seventeenth century! They have their Nestor, their Agamemnon, their great Achilles sulking in his tent. Oddly enough, at times they grow very familiar to us, and in spite of their Polish titles and faces, and a certain tenderness of nature that is almost feminine, they seem to have good, stout, Saxon stuff in them. Especially where the illustrious knights recount their heroic deeds there is a Falstaffian strut in their performance, and there runs riot a Falstaffian imagination truly sublime.
Yet, be it observed, however much in all this is suggestive of the literature of other races and ages, these characters never cease for a moment to be Poles. Here is a vast, moving panorama spread before us; across it pass mighty armies; hetman and banneret go by; the scene is full of stir, life, action. It is constantly changing, so that at times we are almost bewildered, attempting to follow the quick succession of events. We are transported in a moment from the din and uproar of a beleaguered town to the awful solitude of the vast steppes,—yet it is always the Polish Commonwealth that the novelist paints for us, and beneath every other music rises the wild Slavic music, rude, rhythmical, and sad.
There is, too, a background against which these pictures paint themselves, and it reminds us not a little of Verestchagin,—the same deep feeling for nature, and a certain sadness that seems inseparable from the Russian and Lithuanian temperaments, tears following closely upon mirth. At times, after incident upon incident of war, the reader is tempted to exclaim, "Something too much of this!" Yet nowhere, perhaps, except from the great canvases of Verestchagin, has there ever come a more awful, powerful plea for peace than from the pages of "Fire and Sword."
In "Without Dogma" is presented quite another theme, treated in a fashion strikingly different. In the historical novels the stage is crowded with personages. In "Without Dogma," the chief interest centres in a single character. This is not a battle between contending armies, but the greater conflict that goes on in silence,—the battle of a man for his own soul.
He can scarcely be considered an heroic character; he is to some extent the creature of circumstances, the fine product of a highly complex culture and civilization. He regards himself as a nineteenth-century Hamlet, and for him not merely the times, but his race and all mankind, are out of joint. He is not especially Polish save by birth; he is as little at home in Paris or at Rome as in Warsaw. Set him down in any quarter of the globe and he would be equally out of place. He folds the mantle of his pessimism about him. Life has interested him purely as a spectacle, in which he plays no part save a purely passive one. His relation to life is that of the Greek chorus, passing across the stage, crying "Woe, woe!"
Life has interested, entertained, and sometimes wearied him. He muses, philosophizes, utters the most profound observations upon life, art, and the mystery of things. He puts mankind and himself upon the dissecting-table.
Here is a nature so sensitive that it photographs every impression, an artistic temperament, a highly endowed organism; yet it produces nothing. The secret of this unproductiveness lies perhaps in a certain tendency to analyze and philosophize away every strong emotion that should lead to action. Here is a man in possession of two distinct selves,—the one emotional, active; the other eternally occupied in self-contemplation, judgment, and criticism. The one paralyzes the other. He defines himself as "a genius without a portfolio," just as there are certain ministers-of-state without portfolios.
In such a character many of us will find just enough of ourselves to make its weaknesses distasteful to us. We resent, just because we recognize the truth of the picture. Leon Ploszowski belongs unmistakably to our own times. His doubts and his dilettanteism are our own. His fine aesthetic sense, his pessimism, his self-probings, his weariness, his overstrung nerves, his whole philosophy of negation,—these are qualities belonging to this century, the outcome of our own age and culture.
If this were all the book offers us one might well wonder why it was written. But its real interest centres in the moment when the cultivated pessimist "without dogma" discovers that the strongest and most genuine emotion of his life is its love for another man's wife. It is an old theme; certainly two thirds of our modern French novels deal with it; we know exactly how the conventional, respectable British novel would handle it. But here is a treatment, bold, original, and unconventional. The character of the woman stands out in splendid contrast to the man's. Its simplicity, strength, truth, and faith are the antidote for his
Pages