You are here
قراءة كتاب The Mirror of Literature, Amusement, and Instruction Volume 13 — Index to Volume 13
تنويه: تعرض هنا نبذة من اول ١٠ صفحات فقط من الكتاب الالكتروني، لقراءة الكتاب كاملا اضغط على الزر "اشتر الآن"
The Mirror of Literature, Amusement, and Instruction Volume 13 — Index to Volume 13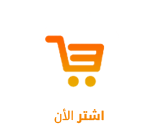 THE MIRROR
OF
LITERATURE, AMUSEMENT, AND INSTRUCTION.
CONTAINING
ORIGINAL ESSAYS;
HISTORICAL NARRATIVES; BIOGRAPHICAL MEMOIRS;
SKETCHES OF SOCIETY; TOPOGRAPHICAL DESCRIPTIONS;
NOVELS AND TALES; ANECDOTES;
SELECT EXTRACTS
FROM
NEW AND EXPENSIVE WORKS;
POETRY, ORIGINAL AND SELECTED:
THE SPIRIT OF THE PUBLIC JOURNALS;
DISCOVERIES IN THE ARTS AND SCIENCES;
USEFUL DOMESTIC HINTS;
&c. &c. &c.
---
VOL. XIII.
---
LONDON
PRINTED AND PUBLISHED BY J. LIMBIRD, 143, STRAND.
(Near Somerset House.)
---
1829
---
PORTRAIT of the late SIR HUMPHRY DAVY, Bart.
---
PREFACE.
---
We begin to think that a long Preface in this season of ennui would be almost as tiresome as tragedy in warm weather, and much more so than the trite three-line Prologue in Hamlet. Our materials are collected from all quarters, with but little of our own; so that we might praise all the authors without the charge of uncommon vanity; but panegyric savours much of the poppy, and we must use it accordingly.
Our thanks are first due to such Subscribers as have, by personal observation and research, enabled us to throw a light on certain obsolete customs or portions of our domestic history; for these contributions form a prominent feature of the Correspondence of THE MIRROR; it being our object, in this department, to gather facts rather than to draw only upon the invention of our friends. In support of this system we could select many specimens from the Correspondence of the present volume, the interest of which is, we hope, be equal to any of its predecessors.
The Selector will be found to contain many valuable extracts from New and Costly Works, in almost every class of literature; and the piquancy of the Notes of a Reader may be turned to as a convenient little treasury, into which readers of all tastes may dip with pleasure and advantage.
The Sketch Book contains rather an unusual number of Narratives, some of them of extraordinary interest, and written in the best style of the best authors.
The Spirit of Discovery will be considered characteristic of our times, by illustrating the real economy of science in its application to the conveniences of every-day life. As a collateral branch of this division is The Naturalist, under which head we have endeavoured to identify THE MIRROR with Zoology, as one of the most popular studies of the day.
The Spirit of the Public Journals breathes not a few of the sweetest and most recent poetical compositions from the pens of celebrated authors, some of whose names are passports to high excellence.
The Engravings have, probably, been criticised upon first impression; so that we can only hope they have merited the applause of our Subscribers. We may be permitted to remark that some of the illustrations relate to scenes and subjects of no ordinary attraction in Antiquarian Remains, and Architectural Improvements of yesterday; a few of these have been executed at a considerable cost to the Proprietor; for which extra exertion he has been more than requited by the increased demand.
Several current Novelties will be found described at length in this volume—as the circumstantial and accurate accounts of the Colosseum—and the New Swan River Settlement, the last of which is illustrated with an Engraved Chart.
Strenuous as have been our exertions for past patronage, we shall not relax in the ensuing volume. An entirely new Type has been prepared for this purpose, and we feel confident that we shall be enabled to keep pace with the increased typographical beauty of the MIRROR, as well as with the improved spirit of its Engravings.
June 27, 1829.
---
LIST OF ENGRAVINGS.
VOL. XIII.
PORTRAIT of the late SIR HUMPHRY DAVY, Bart.
Bruce Castle, Tottenham.
Old Elephant, Fenchurch Street.
Macclesfield Bridge, Regent's Park.
Rupert's Palace, Barbican.
Hanover Lodge, Regent's Park.
Grove House, ditto.
Colosseum, Exterior, ditto.
Marquess of Hertford's Villa, ditto.
Doric Villa, ditto.
Colosseum, Interior, ditto.
Kirkstall Abbey.
Warwick Castle.
Old Covent Garden Market.
York Terrace, Regent's Park.
Snow Flakes, Magnified.
Rugby School.
Miners of Derbyshire.
Fortune Playhouse, Barbican.
Epsom New Race Stand.
Old Charing Cross.
Exeter 'Change, Strand.
Hyde Park Grand Entrance.
Talipot Tree.
Glowworm.
Deathwatch, Magnified.
Chester Terrace, Regent's Park.
Guy's Cliff.
Roman Altar.
Gower's Tomb.
Hirlas Horn.
Old Somerset House.
Harrow School.
Sussex Place, Regent's Park.
Clarendon House, Piccadilly.
Relic of John Buryan.
Cornwall Terrace, Regent's Park.
Chart of the Swan River Settlement.
Laleham Park, the Residence of the Young Queen of Portugal.
Holland House, Kensington.
Cumberland Terrace, Regent's Park.
Residence of T. Campbell, Esq.
Labyrinth at Versailles.
---
---
MEMOIR OF SIR HUMPHRY DAVY, BART.
The present may be regarded as a chemical age; for so extensive, rapid, and important have been the late acquisitions in the science of chemistry, that we may almost claim it as the exclusive discovery of our own times. The popularity and high estimation in which it is held may be ascribed to three causes: 1. The satisfaction which is afforded by its results. 2. Its utility in all the arts of life. 3. The little previous preparation which an entrance on its study requires. To these may be added, the new interest conferred upon the science by the discoveries of Black, Priestly, and Lavoisier, which had already introduced into chemical science the long-neglected requisites of close investigation and logical deduction; but it was reserved for Sir HUMPHRY DAVY to demonstrate the vast superiority of modern principles, by the most brilliant career of discovery, which, since the days of Newton, have graced the annals of science.
Sir Humphry Davy was born December 17, 1779, at Penzance, in Cornwall. His family was ancient, and above the middle class; his paternal great grandfather had considerable landed property in the parish of Budgwin, and his father possessed a small paternal estate opposite St. Michael's Mount, called Farfal, on which he died in 1795, after having injured his fortune by expending considerable sums in attempting agricultural improvements. Sir Humphry received the first rudiments of his education at the grammar-schools of Penzance and Truro: at the former place, he resided with Mr. John Tomkin, surgeon, a benevolent and intelligent man, who had been intimately connected with his maternal grandfather, and treated him with a degree of kindness little less than paternal. His genius was originally inclined to poetry; and there are many natives of Penzance who remember his poems and verses, written at the early age of nine years. He cultivated this bias till his fifteenth year, when he became the pupil of Mr. (since Dr.) Borlase, of Penzance, an ingenious surgeon, intending to prepare himself for graduating as a physician at Edinburgh. As a proof of
Pages