You are here
قراءة كتاب Kimono
تنويه: تعرض هنا نبذة من اول ١٠ صفحات فقط من الكتاب الالكتروني، لقراءة الكتاب كاملا اضغط على الزر "اشتر الآن"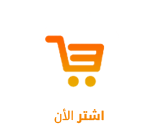 The Project Gutenberg eBook, Kimono, by John Paris
This eBook is for the use of anyone anywhere at no cost and with almost no restrictions whatsoever. You may copy it, give it away or re-use it under the terms of the Project Gutenberg License included with this eBook or online at www.gutenberg.net
Title: Kimono
Author: John Paris
Release Date: June 5, 2004 [eBook #12527]
Language: English
***START OF THE PROJECT GUTENBERG EBOOK KIMONO***
E-text prepared by Juliet Sutherland, Bill Hershey, and Project Gutenberg Distributed Proofreaders
KIMONO
by
JOHN PARIS
1922
CONTENTS
CHAPTER
I AN ANGLO-JAPANESE MARRIAGE
II HONEYMOON
III EASTWARDS
IV NAGASAKI
V CHONKINA
VI ACROSS JAPAN
VII THE EMBASSY
VIII THE HALF-CASTE GIRL
IX ITO SAN
X THE YOSHIWARA WOMEN
XI A GEISHA DINNER
XII FALLEN CHERRY-BLOSSOMS
XIII THE FAMILY ALTAR
XIV THE DWARF TREES
XV EURASIA
XVI THE GREAT BUDDHA
XVII THE RAINY SEASON
XVIII AMONG THE NIKKO MOUNTAINS
XIX YAÉ SMITH
XX THE KIMONO
XXI SAYONARA (GOOD-BYE)
XXII FUJINAMI ASAKO
XXIII THE REAL SHINTO
XXIV THE AUTUMN FESTIVAL
XXV JAPANESE COURTSHIP
XXVI ALONE IN TOKYO
XXVII LADY BRANDAN
  _Utsutsu wo mo
  Utsutsu to sara ni
  Omowaneba,
  Yume wo mo yume to
  Nani ka omowamu?

  Since I am convinced
  That Reality is in no way
  Real,
  How am I to admit
  That dreams are dreams?_

The verses and translation above are taken from A. Waley's "JAPANESE POETRY: THE UTA" (Clarendon Press), as are many of the classical poems placed at the head of the chapters.
CHAPTER I
AN ANGLO-JAPANESE MARRIAGE
  Shibukaro ka
  Shiranedo kaki no
  Hatsu-chigiri.

  Whether the fruit be bitter
  Or whether it be sweet,
  The first bite tells.

The marriage of Captain the Honourable Geoffrey Barrington and Miss Asako Fujinami was an outstanding event in the season of 1913. It was bizarre, it was picturesque, it was charming, it was socially and politically important, it was everything that could appeal to the taste of London society, which, as the season advances, is apt to become jaded by the monotonous process of Hymen in High Life and by the continued demand for costly wedding presents.
Once again Society paid for its seat at St. George's and for its glass of champagne and crumb of cake with gifts of gold and silver and precious stones enough to smother the tiny bride; but for once in a way it paid with a good heart, not merely in obedience to convention, but for the sake of participating in a unique and delightful scene, a touching ceremony, the plighting of East and West.
Would the Japanese heiress be married in a kimono with flowers and fans fixed in an elaborate coiffure? Thus the ladies were wondering as they craned their necks to catch a glimpse of the bride's procession up the aisle; but, though some even stood on hassocks and pew seats, few were able to distinguish for certain. She was so very tiny. At any rate, her six tall bridesmaids were arrayed in Japanese dress, lovely white creations embroidered with birds and foliage.
It is hard to distinguish anything in the perennial twilight of St.
George's; a twilight symbolic of the new lives which emerge from its
Corinthian portico into that married world about which so much has
been guessed and so little is known.

One thing, however, was visible to all as the pair moved together up to the altar rails, and that was the size of the bridegroom as contrasted with the smallness of his bride. He looked like a great rough bear and she like a silver fairy. There was something intensely pathetic in the curve of his broad shoulders as he bent over the little hand to place in its proud position the diminutive golden circlet which was to unite their two lives.
As they left the church, the organ was playing Kimi-ga-ya, the Japanese national hymn. Nobody recognized it, except the few Japanese who were present; but Lady Everington, with that exaggeration of the suitable which is so typical of her, had insisted on its choice as a voluntary. Those who had heard the tune before and half remembered it decided that it must come from the "Mikado"; and one stern dowager went so far as to protest to the rector for permitting such a tune to desecrate the sacred edifice.
Outside the church stood the bridegroom's brother officers. Through the gleaming passage of sword-blades, smiling and happy, the strangely assorted couple entered upon the way of wedlock, as Mr. and Mrs. Geoffrey Barrington—the shoot of the Fujinami grafted on to one of the oldest of our noble families.
"Are her parents here?" one lady was asking her neighbour.
"Oh, no; they are both dead, I believe."
"What kind of people are they, do you know? Do Japs have an aristocracy and society and all that kind of thing?"
"I'm sure I don't know. I shouldn't think so. They don't look real enough."
"She is very rich, anyhow," a third lady intervened, "I've heard they are big landowners in Tokyo, and cousins of Admiral Togo's."
* * * * *
The opportunity for closer inspection of this curiosity was afforded by the reception given at Lady Everington's mansion in Carlton House Terrace. Of course, everybody was there. The great ballroom was draped with hangings of red and white, the national colours of Japan. Favours of the same bright hues were distributed among the guests. Trophies of Union Jacks and Rising Suns were grouped in corners and festooned above windows and doorways.
Lady Everington was bent upon giving an international importance to her protégée's marriage. Her original plan had been to invite the whole Japanese community in London, and so to promote the popularity of the Anglo-Japanese Alliance by making the most of this opportunity for social fraternising. But where was the Japanese community in London? Nobody knew. Perhaps there was none. There was the Embassy, of course, which arrived smiling, fluent, and almost too well-mannered. But Lady Everington had been unable to push very far her programme for international amenities. There were strange little yellow men from the City, who had charge of ships and banking interests; there were strange little yellow men from beyond the West End, who studied the Fine Arts, and lived, it appeared, on nothing. But the hostess could find no ladies at all, except Countess Saito and the Embassy dames.
Monsieur and Madame
Pages