قراءة كتاب History of Kershaw's Brigade With Complete Roll of Companies, Biographical Sketches, Incidents, Anecdotes, etc.
تنويه: تعرض هنا نبذة من اول ١٠ صفحات فقط من الكتاب الالكتروني، لقراءة الكتاب كاملا اضغط على الزر "اشتر الآن"
History of Kershaw's Brigade With Complete Roll of Companies, Biographical Sketches, Incidents, Anecdotes, etc.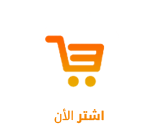 Dickert's "a well-written narrative, notably concerned with the atmosphere of army life," adding that "there is no reason to believe that he embellished the story beyond the general outlines of established truth." Douglas S. Freeman considered Kershaw's Brigade ... a reliable source for both his R.E. Lee (1934-1935) and Lee's Lieutenants ... (1942-1944), and Allen Nevins et al., in their Civil War Books: A Critical Bibliography (1967), described it as "a full, thick account of a famous South Carolina brigade," alive with "personal experiences of campaigns in both East and West."
With these comments I agree. The book is indeed intimate, vigorous, truthful, and forever fresh. But, as I stated earlier, there is a third and personal reason why I am proud to have a hand in the republication of Kershaw's Brigade.... My grandfather, Axalla John Hoole, formerly captain of the Darlington (S.C.) Riflemen, was lieutenant colonel of its Eighth Regiment and in that capacity fought from First Manassas until he was killed in the Battle of Chickamauga, [3] September 20, 1863. (His photograph is inserted in this edition and Dickert's tributes to him are on pages 278, 284-285.)
Two days before his death Hoole pencilled his last letter to his wife. Previously unpublished, it frankly mirrors the esprit de corps of the men of Kershaw's Brigade on the eve of battle. En route from Petersburg to Chickamauga by train, the men of the Eighth Regiment passed through Florence, just ten miles from their homes in Darlington. Upon arrival at Dalton, Ga. on September 18 Hoole wrote "Dear Betsy":
I don't know how long we will remain here, so I am hurrying to write you a few lines, with the sheet of paper on my knee to let you know that I am as well as could be expected under [the] circumstances.... I feel pretty well. I heard yesterday that [General W.S.] Rosecrans had fallen back, so there is no telling how far we may have to march or how long it will take before we have a battle here.... Oh, my dear wife, what a trial it was to me to pass so near you and not see you, but it had to be. About 40 of our Regt. stopped, and I am sorry to inform you that all of Company A, except the officers, were left at Florence. That company did worse than any other.... But I know with some it was too hard a trial to pass. There were some, however, who left, who had seen their families in less than a month....

We left our horses at Petersburg to follow us on. I left Joe [his servant] in charge of mine, and I don't know when they will come up. I feel the need of Joe and the horse, as I can't carry my baggage, and fare badly in the eating line. [We] took our two days rations and went to a house last night to have it cooked, but I can't eat it. The biscuits are made with soda and no salt and you can smell the soda ten steps.... If I can't buy something to eat for the next two days, I must starve.... I made out to buy something occasionally on the way to keep body and soul together.... I must close, as I may not be able to get this in the mail before we have to leave here.... Kiss my dear little ones for me, tell all the Negroes howdy for me.... Write as soon as you get this. Direct it to me at Dalton, as I expect this will be our post office for the present. Do my dear wife don't fret about me. Your ever loving Husband....
D. Augustus Dickert, the author of Kershaw's Brigade ... was born on a farm near Broad River, Lexington County, S.C., in August, 1844, the son of A.G. and Margaret (Dickinson) Dickert, both from nearby Fairfield County. In June, 1861, at age seventeen, he enlisted as a private in Company H, Third Regiment, South Carolina Volunteers, made up of men mostly from Fairfield, Lexington, and Newberry counties. Wounded four times (at Savage Station, Fredericksburg, the Wilderness, and Knoxville), he was gradually promoted to captain and during the latter part of the war, according to his friend Aull, "he was in command of his regiment acting as colonel without ever receiving his commission as such."
After the war Colonel Dickert, as he was best known, returned to his farm, and took an active part in community life, including leadership in the local Ku Klux Klan. Meantime, he read widely to improve his education--as a boy he had attended a country school for only a few months--and by middle-age had become "better educated than many college graduates." Well versed in history, astronomy, and literature, he turned to writing as an avocation, producing numerous stories which were published in the Herald and News and several magazines. One of his stories, A Dance with Death, considered by his contemporaries "one of the most thrilling narratives," was based on true experiences which earned him the reputation of being a "stranger to danger and absolutely fearless." His Kershaw's Brigade ... was written, as he announced, at the request of the local chapter of the United Confederate Veterans and published by Aull "without one dollar in sight--a recompense for time, material, and labor being one of the remotest possibilities."
Dickert was married twice. By his first wife, Katie Cromer of Fairfield County, he had four children, Roland, Claude, Alma, and Gussie; and by his second, Mrs. Alice Coleman, also of Fairfield, one child, Lucile, now Mrs. A.C. Mobley of Denmark, S.C.
Dickert died suddenly at his home of a heart attack on October 4, 1917, aged seventy-three, and was buried in Newberry's Rosemont Cemetery.
University of Alabama
W. Stanley Hoole
---
In preparing this preface I have enjoyed the assistance of Mrs. Lucile Dickert Mobley, Dickert's only surviving child; Mrs. A.S. Wells, a niece, of 1120 West 46 St., Minneapolis, Minn.; Mrs. Kathleen S. Fesperman, librarian of Newberry College; Inabinett, librarian, South Caroliniana Library, University of South Carolina, and his student aide, Miss Laura Rickenbacker; and Robert J. and Mary E. Younger, owners of the Morningside Bookshop, Dayton, Ohio. Besides the letter (which I own) and the books mentioned in the text I have also used The Dictionary of American Biography, X, 359-360 (New York, 1933); Battles and Leaders of the Civil War, ed. by Robert U. Johnson and Clarence C. Buell, III, 331-338 (New York, 1884-1888); James Longstreet, From Manassas to Appomattox ... (Philadelphia, 1896); The Photographic History of the Civil War, ed. by Francis T. Miller, II, III, X, passim (New York, 1911); W.A. Brunson, Glimpses of Old Darlington (Columbia, 1910); and Elbert H. Aull, "D. Augustus Dickert" in the Newberry Herald and News, Oct. 5, 1917.
---
INTRODUCTION.
More than thirty-four years have passed away since the soldiers who composed the Second South Carolina Regiment of Infantry, the Third South Carolina Regiment of Infantry, the Eighth South Carolina Regiment of Infantry, the Fifteenth South Carolina Regiment of Infantry, the Twentieth South Carolina Regiment of Infantry, and the Third South Carolina Battalion of Infantry, which commands made up Kershaw's Brigade, laid down their arms; and yet, until a short time ago, no hand has been raised to perpetuate its history. This is singular, when it is remembered how largely the soldiers of this historic brigade contributed to win for the State of South Carolina the glory rightfully hers, by reason of the splendid heroism of her sons in the war between the States, from the year 1861 to that of 1865. If another generation had been allowed to pass, it is greatly feared that the power to supply the historian with the information requisite to this work would have passed away forever.
The work which assumes to perpetuate the history of Kershaw's Brigade should not be a skeleton, consisting
Pages