قراءة كتاب History of Kershaw's Brigade With Complete Roll of Companies, Biographical Sketches, Incidents, Anecdotes, etc.
تنويه: تعرض هنا نبذة من اول ١٠ صفحات فقط من الكتاب الالكتروني، لقراءة الكتاب كاملا اضغط على الزر "اشتر الآن"
History of Kershaw's Brigade With Complete Roll of Companies, Biographical Sketches, Incidents, Anecdotes, etc.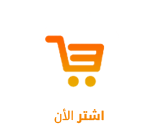 of an enumeration of the battles, skirmishes, and marches which were participated in—with the names of the commanding officers. What is needed is not a skeleton, but a body with all its members, so to speak. It should be stated who they were, the purposes which animated these men in becoming soldiers, how they lived in camp and on the march, how they fought, how they died and where, with incidents of bravery in battle, and of fun in camp. No laurels must be taken from the brow of brave comrades in other commands; but the rights of the soldiers of Kershaw's Brigade must be jealously upheld—everyone of these rights. To do this work, will require that the writer of this history shall have been identified with this command during its existence—he must have been a soldier. Again, he must be a man who acts up to his convictions; no toady nor any apologist is desired. If he was a Confederate soldier from principle, say so, and apologize to no one for the fact. If he loved his State and the Southland and wished their independence, say so, and "forget not the field where they perished." Lastly, he ought to have the ability to tell the story well.
The friends of Captain D. Augustus Dickert, who commanded Company H of the Third South Carolina Regiment of Infantry, are confident that he possesses all the quality essential to this work. He was a splendid soldier—brave in battle, clear-headed always, and of that equilibrium of temperament that during camp life, amid the toil of the march, and in battle the necessity for discipline was recognized and enforced with justice and impartiality. He was and is a patriot. His pen is graceful, yet strong. When he yielded to the importunities of his comrades that he would write this history, there was only one condition that he insisted upon, and that was that this should be solely a work of love. Captain Dickert has devoted years to the gathering together of the materials for this history. Hence, the readers are now prepared to expect a success. Maybe it will be said this is the finest history of the war!
Y.J. POPE. Newberry, S.C., August 7, 1899.
---
History of Kershaw's Brigade. By D. Augustus Dickert. (9x5-3/4, pp. 583. Illus.) Elbert H. Aull Company, Newberry, S.C.
---
The name of Kershaw's Brigade of South Carolinians is familiar to all who wore the gray and saw hard fighting on the fields of Virginia, in the swamps of Carolina and the mountains of Tennessee. This was "the First Brigade of the First Division of the First Corps of the Army of Northern Virginia," and many of its members volunteered for service before the first gun was fired at the Star of the West, while its ragged regimental remnants laid down their arms at Greensboro not till the 2d of May, 1865, nearly a month after the fateful day of Appomattox. Its history is a history of the war, for, as will he seen, there were few pitched battles in the East that did not call forth its valor.
The author of the book is D. Augustus Dickert, who, at the age of 15, ran away to fight and surrendered as captain in the Third South Carolina Volunteers. He was a gallant soldier all through, and he has written a good book, for the broader lines of history are interwoven with many slight anecdotes and incidents that illustrate the temper of the times and impart to the narrative a local coloring. The following is a good example of its style: "The writer was preparing to enter school in an adjoining county. But when on my way to school I boarded a train filled with enthusiasts, some tardy soldiers on their way to join their companions and others to see, and, if need be, to take old Anderson out of his den. Nothing could be heard on the train but war 'taking of Sumter,' 'old Anderson' and 'Star of the West.' Everyone was in high glee. Palmetto cockades, brass buttons, uniforms and gaudy epaulettes were seen in every direction. This was more than a youthful vision could withstand, so I directed myself toward the seat of war instead of schools." Although somewhat theatric, this is an accurate presentation of those early days.
The chief merit of Captain Dickert's book is that it presents the gay and bright, as well as the grave side of the Confederate soldier's experience. It is full of anecdote and incident and repartee. Such quips and jests kept the heart light and the blood warm beneath many a tattered coat.
The student of history may wish a more elaborate sketch. But the average man who wishes to snatch a moment for recreation will be repaid as he takes up this sketch. There are some faults of style and some of typography; but, all in all, this is a hearty, cheery, clean book. It extenuates some things, maybe; but it sets down naught in malice. As a local history it is an interesting contribution to the chronicle of the period.
R. MEANS DAVIS. S.C. College. 10-31-01



CAPT D. AUGUSTUS DICKERT. Company H 3d S.C. Regiment.
---
AUTHOR'S ANNOUNCEMENT.
---
Comrades: Years ago I was asked by the members of a local camp (James D. Nance Camp, United Confederate Veterans, Newberry, S.C.,) of Veterans to write a history of Kershaw's "Old First Brigade in the Civil War," in order that the part taken by you in that memorable struggle might be transmitted to posterity through the instrumentality of a proud and loving participant in all the events that went to make up the life of an organization second to none, that has ever stood face to face with an invading foe upon the face of earth.
This request was not based upon a supposition of superior educational qualifications on my part, for the parties who made it know that my school days ended at twelve, and that the time usually devoted to instruction of youth was spent by many of us, from '61 to '65, on the northern side of Richmond. Consequently, to the love that I treasure in my heart for the "Old First" is due whatever of distinction attaches to the position of recorder of actions which prove the worth and heroism of each constituent part of the brigade. In accepting this trust I shall repress all desire for rhetorical display. I will not even attempt to do that justice, which is beyond the power of mortals; but shall simply try to be your faithful chronicler or recorder of facts as they appeared to me and others, who have so kindly assisted me in the compilation of these records, and shall confine myself to the effort to attain my highest ambition—absolute correctness. It is true that inaccuracies may have crept in; but these will be found to be mostly among proper names—due in a great measure to the illegibility of the manuscripts furnished me by correspondents. Again, apparent errors will be explained, when it is recalled to your minds that no two men see the same circumstance from the same standpoint. Honest differences will appear, no matter how trivial the facts are upon which they are based.
I have endeavored to be fair and just, and in so doing have laid aside a soldier's pardonable pride in his own regiment, and have accorded "honor to whom honor was due." Despite all that maybe alleged to the contrary, ours was not a "War of the Roses," of brother against brother, struggling for supremacy; but partook more of the nature of the inhuman contest in the Netherlands, waged by the unscrupulous and crafty Duke of Alva at the instance Philip (the Good!), or rather like that in which the rich and fruitful Province of the Palatine was subjected to fire and rapine under the mailed hand of that monster of iniquity—Turenne.
How well the men of Kershaw's Brigade acted their
Pages