You are here
قراءة كتاب Searchlights on Health: The Science of Eugenics
تنويه: تعرض هنا نبذة من اول ١٠ صفحات فقط من الكتاب الالكتروني، لقراءة الكتاب كاملا اضغط على الزر "اشتر الآن"
Searchlights on Health: The Science of Eugenics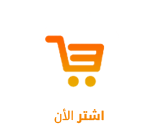 SEARCHLIGHTS ON HEALTH
THE SCIENCE OF EUGENICS
---
A Guide to Purity and Physical Manhood
Advice to Maiden, Wife and Mother
Love, Courtship, and Marriage
---
By
Prof. B.G. Jefferis, M.D., PH. D.
and
J.L. Nicols, A.M.
With Excerpts from Well-Known Authorities
REV. LEONARD DAWSON
DR. M.J. SAVAGE
REV. H.R. HAWEIS
DR. PANCOAST
DR. STALL
DR. J.F. SCOTT
DR. GEORGE NAPHEYS
DR. STOCKHAM
DR. T.D. NICHOLLS
DR. R.L. DUGDALE
DR. JOHN COWAN
DR. M.L. HOLBROOK
---
Published by
J.L. NICHOLS & COMPANY
Naperville, Illinois, U.S.A.
1920
AGENTS WANTED


---
"Vice has no friend like the prejudice which claims to be virtue."—Lord Lytton.
"When the judgment's weak, the prejudice is strong."—Kate O'Hare.
"It is the first right of every child to be well born."
---

1919
BY
J.L. NICHOLS & CO.
OVER 1,000,000 COPIES SOLD


---
TABLE OF CONTENTS.
[Transcriber's Note: This Table of Contents does not appear in the original book. It has been added to this document for ease of navigation. To return to it from anywhere in the document, just select ToC from any left margin page demarcation.]
Pages