You are here
قراءة كتاب The Bay State Monthly — Volume 1, No. 5, May, 1884
تنويه: تعرض هنا نبذة من اول ١٠ صفحات فقط من الكتاب الالكتروني، لقراءة الكتاب كاملا اضغط على الزر "اشتر الآن"
The Bay State Monthly — Volume 1, No. 5, May, 1884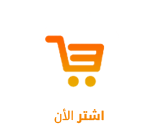 THE BAY STATE MONTHLY.
A Massachusetts Magazine.
Chester A. Arthur - May 15, 1882
Volume I.
May, 1884.
Number V.
---
Entered according to Act of Congress, in the year 1884, by John N. McClintock and Company, in the office of the Librarian of Congress at Washington.
---
CHESTER ALAN ARTHUR.
By Ben: Perley Poore.
Chester Alan Arthur was born at Fairfield, Vermont, October 5, 1830. His father, the Reverend Doctor William Arthur, was a Baptist clergyman, who emigrated from county Antrim, Ireland, when only eighteen years of age. He had received a thorough classical education, and was graduated from Belfast University, one of the foremost institutions of learning in Ireland. Marrying an American, Miss Malvina Stone, soon after his arrival, he became the father of several children. Chester was the eldest of two sons, having four sisters older and two younger than himself. While fulfilling his clerical duties as the pastor, successively, of a number of Baptist churches in New York State, Dr. Arthur edited for several years The Antiquarian, and wrote a work on Family Names, which is highly prized by genealogists. Of Scotch-Irish descent, he was a man of great force of character, impatient of restraint, at home in a controversy, and frank in the expression of his opinions. He was a pronounced emancipationist, although he never expected to see the overthrow of slavery, which it was his good fortune to witness, as his life was spared until the twenty-seventh of October, 1875, when he died at Newtonville, near Albany. He was a personal friend of Gerrit Smith, and they had participated in the organization of the New York State Anti-Slavery Society, which was dispersed by a mob during its first meeting at Utica, on the twenty-first of October, 1835 (the day on which William Lloyd Garrison was mobbed in Boston, and was lodged in jail for his own protection). A friend of the slave from conscience and from conviction, Dr. Arthur was never backward in expressing his convictions, and his children imbibed his teachings.
When a lad, young Arthur enjoyed at home the tutelage of his father, whose thorough knowledge of the classics enabled him to lay the foundation of his son's future education broad and deep. He entered Union College in 1845, when only fifteen years of age. His collegiate course was full of promise, and every successive year he was declared to be one of those who had taken "maximum honors," although he was compelled to absent himself during two winters, when he taught school to earn the requisite funds for defraying his expenses, without drawing upon his father's means. Yet he kept up with his class, and when he was graduated in 1848, he was one of six out of a class of over one hundred, who were elected members of the Phi Beta Kappa, an honor only conferred on the best scholars.
Following the natural inclination of his mind, young Arthur began the study of law, supporting himself by teaching and by preparing boys for college. It so happened that two years after he was the preceptor of an academy at North Pownal, Vermont, a student from Williams College, named James A. Garfield, came there and taught penmanship in the same academy for several months.
In 1853, young Arthur went to New York City, by the invitation of the Honorable Erastus D. Culver, whose acquaintance he had made when that gentleman represented the Washington County district, and Dr. Arthur was the pastor of the Baptist Church at Greenwich. Mr. Culver had been noted in Congress as an advanced, anti-slavery man, and he was prompted to take an interest in the son of a clergyman-constituent, who did not fear to express anti-slavery sentiments, at a time when the occupants of pulpits were generally so conservative that they were dumb upon this important question. Before the close of the year, young Arthur displayed such legal ability and business tact, that he was admitted into partnership, and became a member of the firm of Culver, Parker, and Arthur. The firm had numerous clients, and the junior partner soon became a successful practitioner, uniting to a thorough knowledge of the law a vigorous understanding and an untiring industry which gained for him an enviable reputation.
Among other cases on the docket of Culver, Parker, and Arthur, was one known as the Lemon slave-case. A Virginian named Jonathan Lemon undertook to take eight slaves to Texas on steamers, by the way of New York. While in that city a writ of habeas corpus was issued, and the slaves were brought into the court before Judge Elijah Paine; Mr. Culver and John Jay appearing for the slaves, while H.D. Lapaugh and Henry L. Clifton were retained by Lemon. Judge Paine, after hearing long arguments, declared that the fugitive slave law did not apply to slaves who were brought by their masters into a free State, and he ordered their release. The Legislature of Virginia directed the attorney-general of that State to employ counsel to appeal from Judge Paine's decision to the Supreme Court of the State of New York. Mr. Arthur, who was the attorney of record in the case for the people, went to Albany, and after earnest efforts procured the passage of a joint resolution, requesting the governor to employ counsel to defend the interests of the State. Attorney-General Hoffman, E.D. Culver, and Joseph Blunt were appointed by the governor as counsel, and Mr. Arthur as the State's attorney. The Supreme Court sustained Judge Paine's decision. The slave-holder, unwilling to lose his "property," then engaged Charles O'Conor to argue the case before the State Court of Appeals. There the counsel for the State were again successful in defending the decision of Judge Paine, and from that day no slave-holder dared to bring his slaves into the city of New York.
Mr. Arthur, who had naturally taken a prominent part in this case, was regarded by the colored people of New York as a champion of their interests, and it was not long before they sought his aid. At that time, colored people were not permitted to ride in the street-cars in New York City, with the exception of a few old and shabby cars set aside for their occupation. The Fourth-avenue line permitted them to ride when no other passenger made objection.
One Sunday, in 1855, Lizzie Jennings, a colored woman, returning from having fulfilled her duties as superintendent of a colored Sunday-school, entered a Fourth-avenue car, and the conductor took her fare. Soon after, a drunken white man objected to her presence, and insisted that she be made to leave the car. The conductor pulled the bell, and when the car stopped, told her that she must get out, offering to return her fare. She refused, and the conductor then offered to put her off by force. She made vigorous resistance, exclaiming: "I have paid my fare, and I have a right to ride." Finally, the conductor called in several policemen, and, by their joint efforts, she was removed from the car, her clothing having nearly all been torn from her in the struggle. When the leading colored people of the city heard of this, they sent a committee to the office of Culver, Parker, and Arthur, and requested them to make it a test case.
Mr. Arthur brought suit against the railroad company for Miss Jennings, in the Supreme Court, at Brooklyn. The case came on for trial before Judge Rockwell, who then sat upon the bench there. He had just decided, in a previous case, that a corporation was not liable for the wrongful acts of its agent or servant, and when Mr. Arthur handed him the pleadings, he said that the railroad company was not liable, and was about
Pages