You are here
قراءة كتاب McClure's Magazine, Vol. 6, No. 2, January, 1896
تنويه: تعرض هنا نبذة من اول ١٠ صفحات فقط من الكتاب الالكتروني، لقراءة الكتاب كاملا اضغط على الزر "اشتر الآن"
McClure's Magazine, Vol. 6, No. 2, January, 1896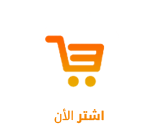 McClure's Magazine
---
January, 1896.
Vol. VI. No. 2
---
TABLE OF CONTENTS
ABRAHAM LINCOLN. Edited by Ida M. Tarbell.115
Lincoln's First Experiences in Illinois. 115
In Charge of Denton Offutt's Store. 115
The Clary's Grove Boys. 117
Lincoln Studies Grammar. 119
A Candidate for the General Assembly. 122
The Black Hawk War. 127
Lincoln a Captain. 129
The Black Hawk Campaign. 132
Electioneering for the General Assembly. 135
EUGENE FIELD AND HIS CHILD FRIENDS. By Cleveland Moffett.137
POEMS OF CHILDHOOD. By Eugene Field. 140
With Trumpet and Drum. 140
The Delectable Ballad of the Waller Lot. 140
The Rock-a-by Lady. 142
"Booh!" 142
The Duel. 143
The Ride to Bumpville. 143
So, So, Rock-a-by So! 144
Seein' Things. 144
A CENTURY OF PAINTING. By Will H. Low.145
THE DEFEAT OF BLAINE FOR THE PRESIDENCY. By Murat Halstead.159
THE NEW STATUE OF WILLIAM HENRY HARRISON. By Frank B. Gessner.172
THE SILENT WITNESS. By Herbert D. Ward.175
THE SUN'S LIGHT. By Sir Robert Ball.187
CHAPTERS FROM A LIFE. By Elizabeth Stuart Phelps.191
Life in Andover before the War. 191
THE WAGER OF THE MARQUIS DE MÉROSAILLES. By Anthony Hope.198
MISS TARBELL'S LIFE OF LINCOLN. 206
---
ILLUSTRATIONS
THE KIRKHAM'S GRAMMAR USED BY LINCOLN AT NEW SALEM.
SITE OF DENTON OFFUTT'S STORE.
Pages