You are here
قراءة كتاب The Mirror of Literature, Amusement, and Instruction Volume 13, No. 360, March 14, 1829
تنويه: تعرض هنا نبذة من اول ١٠ صفحات فقط من الكتاب الالكتروني، لقراءة الكتاب كاملا اضغط على الزر "اشتر الآن"
The Mirror of Literature, Amusement, and Instruction Volume 13, No. 360, March 14, 1829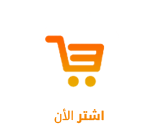 was a clock, but it did not seem to go; at least, so he thought, but after looking at it for a very long time he found it did go, but it went very slowly. Then he looked at his watch, and that went as slow as the clock. Then he took up the newspapers again one after the other very deliberately. He read the sporting intelligence and the fashionable news. But he did not read very attentively, as he afterwards discovered. Then he looked at the clock again, and was almost angry at the imperturbable monotony of its face. Then he took out his pocket-book to amuse himself by reading his memorandums, but they were very few, and very unintelligible. Then he rose up from his seat, and went to the window; and looked at the people in the street; he thought they looked very stupid, and wondered what they could all find to do with themselves. He looked at the carriages, and saw none with coronets, except now and then a hackney-coach. Then he began to pick his teeth, and that reminded him of eating; and then he rang the bell, which presently brought a waiter; and he took that opportunity of drawling out the word "waiter" in such lengthened tone, as if resolved to make one word last as long as possible.—Rank and Talent.
---
THE BATTLE OF GIBEON.
Pages