قراءة كتاب Dave RanneyOr, Thirty Years on the Bowery; An Autobiography
تنويه: تعرض هنا نبذة من اول ١٠ صفحات فقط من الكتاب الالكتروني، لقراءة الكتاب كاملا اضغط على الزر "اشتر الآن"
Dave RanneyOr, Thirty Years on the Bowery; An Autobiography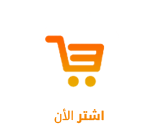 DAVE RANNEY
OR
THIRTY YEARS ON THE BOWERY
An Autobiography
Introduction by Rev. A. F. Schauffler, D. D.
1910
This story of my life is dedicated to
DR. A. F. SCHAUFFLER
Who stuck by me through thick and thin
Honest endeavor is ne'er thrown away;
God gathers the failures day by day,
And weaves them into His perfect plan
In ways that are not for us to scan.
—Lucy Whittemore Myrick, 1876.
INTRODUCTION
The autobiography which this book contains is that of a man who through the wonderful dealings of Providence has had a most remarkable experience. I have known the writer for about seventeen years, and always most favorably. For a number of years past he has been Bowery Missionary for the New York City Mission and Tract Society, and has shown himself faithful, capable and conscientious. His story simply illustrates how the gospel of the grace of God can go down as far as man can fall, and can uplift, purify, and beautify that which was degraded and "well nigh unto cursing."
As a testimony as to what God can work, and how He can transform a man from being a curse to himself and to the world into being a blessing, the story is certainly fascinating, and ought to encourage any who have lost hope to turn to Him who alone is able to save. It ought also to encourage all workers for the downfallen to realize that God is able to save unto the uttermost all who come to Him through Jesus Christ, the all-sufficient Saviour.
With confidence I recommend this book to those who are interested in the rescue of the fallen, knowing that they will praise God for what has been wrought and will trust Him for future wonderful redemptions.
A. F. SCHAUFFLER.
New York City.
---
CONTENTS
"Let me live in a house by the side of the road,
Where the race of men go by.
Men that are good and men that are bad, as good and as bad as I.
I would not sit in the scorner's seat,
Nor hurl the cynic's ban.
Let me live in a house by the side of the road
And be a friend to man."
CHAPTER I
BOYHOOD DAYS
I have often been asked the question, "Why don't you write a book?" And I have said, "What is the use? What good will it do?" I have thought about it time and time again, and have come to the conclusion to write a story of my life, the good and the bad, and if the story will be a help, and check some one that's just going wrong, set him thinking, and point him on the right road, praise God!
I was born in Hudson City, N. J., over forty years ago, when there were not as many houses in that town as there are now. I was born in old Dutch Row, now called Beacon Avenue, in a two-story frame house. In those days there was an Irish Row and a Dutch Row. The Irish lived by themselves, and the Dutch by themselves.
Quite frequently the boys of the two colonies would have a battle royal, and there would be things doing. Sometimes the Dutch would win out, sometimes the Irish, and many's the time there was a cut head and other bruises. Sometimes a prisoner would be taken, and then we would play Indian with him, and do everything with him except burn him. We were all boys born in America, but if we lived in Dutch Row, why, we had to be Dutch; but if, on the other hand, we happened to live in Irish Row, we had to be Irish. I remember moving one time to Irish Row, and I wondered what would happen when I went to play with the old crowd. They said, "Go and stay with the Irish." I did not know what to do. I would not fight my old comrades, so I was neutral and fought with neither.
We had a good many ring battles in those days, and many's the fight we had without gloves, and many's the black eye I got, and also gave a few. I believe nothing does a boy or girl so much good as lots of play in the open air. I never had a serious sickness in my life except the measles, and that was easy, for I was up before the doctor said I ought to get out of bed. Those were happy days, and little did I think then that I would become the hard man I turned out to be.
I had a good Christian mother, one who loved her boy and thought there was nothing too good for him, and I could always jolly her into getting me anything I wanted. God bless the mothers! How true the saying is, "A boy's best friend is his mother." My father I won't say so much about. He was a rough man who loved his cups, and died, as you might say, a young man through his own waywardness. I did love my mother, and would give anything now to have her here with me as I am writing this story. She has gone to heaven, and I was the means of sending her to an early grave through my wrong-doings. She did not live to see her boy saved. Many's the time I would promise her to lead a different life, and I meant it too, but after all I could not give up my evil ways.
THE FIRST TASTE FOR DRINK
I remember when I first acquired the taste for drink. My grandfather lived with us, and he liked his mixed ale and would send me for a pint two or three times a day. In those days the beer was weighed so many pounds to the quart. Every time I went for the beer I used to take a swallow before I came back, and sometimes two, and after a while I really began to enjoy it. Do you know, I was laying the foundation right there and then for being what I turned out to be—a drunkard. I remember one time—yes, lots of times—that I
Pages