You are here
قراءة كتاب Life of Daniel Boone, the Great Western Hunter and Pioneer
تنويه: تعرض هنا نبذة من اول ١٠ صفحات فقط من الكتاب الالكتروني، لقراءة الكتاب كاملا اضغط على الزر "اشتر الآن"
Life of Daniel Boone, the Great Western Hunter and Pioneer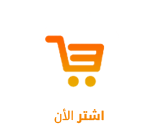 The Project Gutenberg eBook, Life & Times of Col. Daniel Boone, by Cecil B. Hartley, et al
Title: Life & Times of Col. Daniel Boone
Author: Cecil B. Hartley
Release Date: November 11, 2004 [eBook #14023]
[Last updated: March 10, 2011]
Language: English
Character set encoding: ISO-8859-1
***START OF THE PROJECT GUTENBERG EBOOK LIFE & TIMES OF COL. DANIEL BOONE***
E-text prepared by Curtis Weyant, Thomas Hutchinson,
and the Project Gutenberg Online Distributed Proofreading Team
---
The Old Fort at Boonesborough
---
BOONE'S INDIAN TOILETTE. PAGE 132
---
LIFE OF DANIEL BOONE,

The

GREAT WESTERN HUNTER AND PIONEER,


Comprising An

Account Of His Early History; His Daring And Remarkable Career As The First Settler Of Kentucky; His Thrilling Adventures With The Indians, And His Wonderful Skill, Coolness And Sagacity Under All The Hazardous And Trying Circumstances Of Western Border Life.

BY CECIL B. HARTLEY.
---
To Which Is Added
His Autobiography Complete As Dictated By Himself, And Showing
His Own Belief That He Was An Instrument
Ordained To Settle The Wilderness.
---
PREFACE
The subject of the following biography, the celebrated Colonel Daniel Boone, is one of the most remarkable men which this country has produced. His character is marked with originality, and his actions were important and influential in one of the most interesting periods of our history—that of the early settlement of Kentucky. Boone is generally acknowledged as the founder of that State. His having explored it alone to a considerable extent; his leading the earliest bands of settlers; his founding Boonesborough, the nucleus of the future State; his having defended this and other stations successfully against the attacks of the Indians; and the prominent part which he took in military affairs at this period of distress and peril, certainly render his claims to the distinguished honor of founding Kentucky very strong.
But Boone, personally, reaped very little benefit from his patriotic and disinterested exertions. The lands which he had first cultivated and defended, were taken from him by the chicanery of the law; other lands granted to him by the Spanish government were lost by his inattention to legal forms; and in his old age he was without an acre of land which he could call his own. A few years before his death a small tract, such as any other settler in Missouri was entitled to, was granted him by Congress. But he has left to his numerous posterity a nobler inheritance—that of an imperishable fame in the annals of his country!
---
CONTENTS
The family of Daniel Boone—His grandfather emigrates to America, and settles in Bucks County, Pennsylvania—Family of Daniel Boone's father—Account of Exeter, the birth-place of Boone—Birth of Daniel Boone—Religion of his family—Boone's boyhood—Goes to school—Anecdote—Summary termination of his schooling.
Removal of Boone's father and family to North Carolina—Location on the Yadkin River—Character of the country and the people—Byron's description of the Backwoodsmen—Daniel Boone marries Rebecca Bryan—His farmer life in North Carolina—State of the country—Political troubles foreshadowed—Illegal fees and taxes—Probable effect of this state of things on Boone's mind—Signs of movement.
The Seven Years' War—Cherokee War—Period of Boone's first long Excursion to the West—Extract from Wheeler's History of Tennessee—Indian accounts of the Western country—Indian traders—Their Reports—Western travelers—Doherty—Adair—Proceedings of the traders—Hunters—Scotch traders—Hunters accompany the traders to the West—Their reports concerning the country—Other adventurers—Dr. Walker's expedition—Settlements in South-western Virginia—Indian hostilities—Pendleton purchase—Dr. Walker's second expedition—Hunting company of Walker and others—Boone travels with them—Curious monument left by him.
Political and social condition of North Carolina—Taxes—Lawsuits—Ostentation and extravagance of foreigners and government officers—Oppression of the people—Murmurs—Open resistance—The Regulators—Willingness of Daniel Boone and others to migrate, and their reasons—John Finley's expedition to the West—His report to Boone—He determines to join Finley in his next hunting tour—New company formed, with Boone for leader—Preparations for starting—The party sets out—Travels for a month through the wilderness—First sight of Kentucky—Forming a camp—Hunting buffaloes and other game—Capture of Boone and Stuart by the Indians—Prudent dissimulation—Escape from the Indians—Return to the old camp—Their companions lost—Boone and Stuart renew their hunting.
Arrival of Squire Boone and a companion at the camp of Daniel Boone—Joyful meeting—News from home, and hunting resumed—Daniel Boone and Stuart surprised by the Indians—Stuart killed—Escape of Boone, and his return to camp—Squire Boone's companion lost in the woods—Residence of Daniel Boone and Squire Boone in the wilderness—Squire returns to North Carolina, obtains a fresh supply of ammunition, and again rejoins his brother at the old camp—Daniel Boone's own account of this remarkable period of his life—His return to North Carolina—His
Pages