You are here
قراءة كتاب Love Romances of the Aristocracy
تنويه: تعرض هنا نبذة من اول ١٠ صفحات فقط من الكتاب الالكتروني، لقراءة الكتاب كاملا اضغط على الزر "اشتر الآن"
Love Romances of the Aristocracy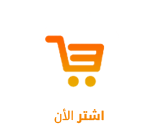 LOVE ROMANCES OF THE ARISTOCRACY
By
THORNTON HALL, F.S.A.
BARRISTER-AT-LAW
AUTHOR OF "LOVE INTRIGUES OF ROYAL COURTS," ETC. ETC.
ILLUSTRATED
LONDON
T. WERNER LAURIE
CLIFFORD'S INN
TO
MRS TOM HESKETH
L'amitié est l'amour sans ailes
---
PREFACE
My object in writing this book has been to present as many phases as possible of the strangely romantic story of the British Peerage, so that those who have not the time or facilities for exploring the library of books over which these stories are scattered, may be able, within the compass of a single volume, to review the panorama of our aristocracy, with its tragedy and comedy, its romance and pathos, its foibles and its follies, in a few hours of what I sincerely hope will prove agreeable reading. If my book gives to any reader a fraction of the pleasure I have derived from its writing, I shall be more than rewarded for a labour which has been to me a delight.
THORNTON HALL.
As love plays a prominent part in at least twenty of these stones, and is only really absent from one or two of them, I venture to hope that my good friends, the reviewers, who have been so kind to my previous books, will not find fault with my title, which, more accurately than any other I can think of, describes the nature and scope of my book.
T.H.
---
CONTENTS
---
LIST OF ILLUSTRATIONS
ELIZABETH, DUCHESS OF HAMILTON Frontispiece
FRANCES, DUCHESS OF RICHMOND to face page 18
Pages