You are here
قراءة كتاب Three Months of My Life
تنويه: تعرض هنا نبذة من اول ١٠ صفحات فقط من الكتاب الالكتروني، لقراءة الكتاب كاملا اضغط على الزر "اشتر الآن"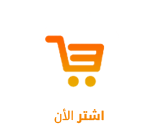 THREE MONTHS OF MY LIFE.
A DIARY
OF THE LATE J.F. FOSTER, ASSISTANT-SURGEON, HER MAJESTY'S 36TH FOOT.
---
Edited by LIZZIE A. FREETH.
GUERNSEY:
LE LIEVRE, PRINTER, STAR-OFFICE, 10, BORDAGE STREET.
LONDON: SIMPKIN & MARSHALL
1873.

---
I DEDICATE,
Firstly,
MY GRATITUDE TO GOD—
FOR HIS MERCY IN PRESERVING ME THUS FAR,
AND BRINGING ME SAFELY HOME AFTER
SEVERAL YEARS SERVICE IN INDIA,
TO MEET AGAIN ALL (SAVE ONE) THOSE MOST
DEAR TO ME.

And Secondly,
MY BOOK TO MY PARENTS,
WITH THE CERTAIN AND HAPPY KNOWLEDGE
THAT THEY WILL READ WITHOUT CRITICISM
AND ONLY WITH AFFECTIONATE INTEREST,
THE ACCOUNT OF MY THOUGHTS AND EXPERIENCES
WHILE WANDERING IN A REMOTE
AND LOVELY CORNER OF
THE EARTH.

---
CONTENTS.
---
EDITOR'S PREFACE.
In laying the following pages before the public, I do so with a feeling that they will be read with interest, not only by those who knew the writer, but those to whom the scenes described therein are known, and also those who appreciate a true description of a country which they may never have the good fortune to see. We are all familiar with Kashmir in the "fanciful imagery of Lalla Rookh," at the same time may not object to reading an account—with a ring of truth in it—of that lovely land, lovely and grand, beyond the power of poets to describe as it really is, so travellers say. Readers will see that Mr. Foster intended to have published this Diary himself had he been spared to reach England, he has offered any apology that is necessary, so I will say nothing further than to state, the daily entries were kept in a pocket-book written in pencil, occasionally a word is not quite legible, that will account for any little inaccuracy. After being two years at Elizabeth College, Guernsey, under the Rev. A. Corfe, Mr. Foster entered St. George's Hospital, as Student of Medicine, he received there in his last year the "Ten Guinea Prize" for General Proficiency. From St. George's he went to Netley, and on leaving that he served for a short time in Jersey, with the 2nd Battallion 1st Royals, and 1st Battallion 6th Royals, after which he embarked for India, where from February, 1868, to the beginning of 1869, he served with the following Regiments, &c., 91st Highlanders, at Dum Dum; F Battery C. Brigade Royal Horse Artillery, at Benares; 27th Inniskillings, at Hazareebagh, Bengal Depôt, Chinsurah; Detachment 58th Regiment, at Sahibgunge; Head-Quarters 58th Regiment, at Sinchal, again at the Bengal Depôt Chinsurah; Head-Quarters 107th Regiment, at Allahabad; Detachment 107th Regiment, at Fort Allahabad; G Battery 11th Brigade Royal Artillery, at Cawnpore; Left Wing 36th Regiment, Moradabad; Head-Quarters 36th Regiment, Peshawur, from whence ultimately we find he started for Kashmir in the hope of regaining his health, a vain hope as events proved, as he died on the passage home at Malta. During the course of publication I have received many letters from people who were personally acquainted with Mr. Foster who had met him at home and abroad, from the tone of which letters I gather he was held in the highest possible estimation as a friend, a medical man, and an officer. I am indebted to the kindness of his father, Dr. John L. Foster, of this island, for being allowed to publish these interesting memorials of one who had now passed "To where beyond these voices there is peace."
Lizzie A. Freeth.
Montpellier, Guernsey, Nov. 1873.
---
AUTHOR'S PREFACE.
This Work requires few prefatory remarks. I have transcribed without alteration, the Diary that I kept during my visit to Kashmir. It may seem a strange jumble of description and sentiment, jocularity and seriousness. During the greater part of each day I enjoyed perfect rest, smoking and thinking—sometimes soberly, often I fear idly—and for mere occupation sake, my thoughts were written as they arose. My mind as influenced by scene or incident, is fully exposed in these pages, and while I have concealed nothing, neither have I added to that which I originally indited. I am necessarily, and indeed intentionally egotistical, because I write for those who will chiefly value a personal narrative. Still, I am not ashamed if others see my book, although I would deprecate their criticism by begging them to remember that I only offer it for the perusal of those near and dear to me.
---
INTRODUCTION.
In the early morning of Midsummer's-day, 1868, I might have been seen slowly wending my way towards the office of the Deputy Inspector General of Hospitals, at Peshawur—for the purpose of appearing before the standing Medical Committee of the station, and having an enquiry made concerning the state of my health. A Dooley followed me lest my strength should prove inadequate to the task of walking a quarter of a mile. But let me make my description as short as the Committee did their enquiry. My face, as white as the clothes I wore, told more than my words could, and I was hardly required to recount how that one burning May-day I was called at noon to visit a sick woman, and that while all other Europeans were in their closed and darkened bungalows with punkahs swinging, and thermautidotes blowing cool breezes, I went forth alone on my medical mission to encounter the fierce gaze of the baneful sun, and was overpowered by its fiery influence, or how that I laid a weary month on the sick bed, tormented by day with a never ceasing headache, and by night with a terrible dread, worse than any pain, or to conclude, how the deadly climate of that notoriously evil station afforded me no prospect of improvement. This relation was scarcely needed to procure me a certificate, stating that three months leave of absence to Murree was absolutely essential for my recovery, and a recommendation that I might be allowed to proceed immediately in anticipation of the leave being granted. So the next evening saw me start from Peshawur for Rawul Pindee, in a Dâk Gharie, accompanied by my dog "Silly" and my Madrapee servant or "Boy." Onwards we sped at a gallop, the horses being changed every six miles, through Nowshera, the furnace; over the rapid and icy cold Indus by boat; past Fort Attock, the oven in which our soldiers are done to death; and Hussan Aboul of Lallah Rooke celebrity; arriving at the French Hotel at Pinder, ten
Pages