You are here
قراءة كتاب South African Memories Social, Warlike & Sporting from Diaries Written at the Time
تنويه: تعرض هنا نبذة من اول ١٠ صفحات فقط من الكتاب الالكتروني، لقراءة الكتاب كاملا اضغط على الزر "اشتر الآن"
South African Memories Social, Warlike & Sporting from Diaries Written at the Time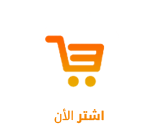 SOUTH AFRICAN MEMORIES
SOCIAL, WARLIKE & SPORTING
FROM DIARIES WRITTEN AT THE TIME
BY
LADY SARAH WILSON
WITH ILLUSTRATIONS
LONDON
EDWARD ARNOLD
1909
---
DEDICATION
TO THE MEMORY OF MY
BELOVED SISTER,
GEORGIANA, COUNTESS HOWE,
TO WHOSE EFFORTS AND UNCEASING
LABOURS IN CONNECTION WITH THE YEOMANRY HOSPITALS,
DURING THE WAR IN SOUTH AFRICA, THE EARLY
BREAKDOWN OF HER HEALTH, AND
SUBSEQUENT DEATH, WERE
UNDOUBTEDLY DUE,
THIS BOOK,
CONTAINING RECOLLECTIONS OF THAT
GREAT AND MYSTERIOUS LAND, THE GRAVE
OF SO MANY BRAVE ENGLISHMEN, IS AFFECTIONATELY
DEDICATED
---
PREFACE
Everything of interest that has happened to me in life chances to have been in connection with South Africa. In that land, where some of my happiest days have been spent, I have also experienced long periods of intense excitement and anxiety; there I have made acquaintance with all the charm of the veldt, in the vast country north of the great Zambesi River, hearing the roar of the lions at night, and following their "spoor" by day; and last, but not least, I have there made some very good friends. Only a few years ago, when peacefully spending a few weeks at Assouan in Egypt, I was nearly drowned by the capsizing of a boat in the Nile; again the spirit of the vast continent (on this occasion far away to the north) seemed to watch over me. For all these reasons I venture to claim the indulgence of the public and the kindness of my friends, for these recollections of days in South Africa, in which shade and sunshine have been strangely mingled, and which to me have never been dull. To sum up, I have always found that life is what you make it, and have often proved the truth of the saying, "Adventures to the adventurous."
I am indebted to Colonel Vyvyan for statistics respecting the Mafeking Relief Fund; and to Miss A. Fielding, secretary to the late Countess Howe, for a résumé of the work of the Yeomanry Hospital during the Boer War.
S.I.W.

THE STUD HOUSE,
HAMPTON COURT.
September, 1909.

---
CONTENTS
DEDICATION

PREFACE

LIST OF ILLUSTRATIONS

CHAPTER I FIRST VOYAGE TO SOUTH AFRICA—CAPE TOWN

CHAPTER II KIMBERLEY AND THE JAMESON RAID

CHAPTER III THE IMMEDIATE RESULTS OF THE RAID—THE RAIDERS THEMSELVES

CHAPTER IV JOHANNESBURG AND PRETORIA IN 1896

CHAPTER V THREE YEARS AFTER—LORD MILNER AT CAPE TOWN BEFORE THE WAR—MR.
        CECIL RHODES AT GROOT SCHUURR—OTHER INTERESTING PERSONAGES

CHAPTER VI PREPARATIONS FOR WAR—MAFEKING, AND DEPARTURE THEREFROM

CHAPTER VII IN A REBELLIOUS COLONY—VISIT TO VRYBURG DURING THE
        BOER OCCUPATION—I PASS OFF AS A DUTCHMAN'S SISTER

CHAPTER VIII BETRAYED BY A PIGEON—THE BOERS COME AT LAST

CHAPTER IX HOW I WAS MADE A PRISONER—IN A BOER LAAGER

CHAPTER X EXCHANGED FOR A HORSE-THIEF—BACK TO MAFEKING
        AFTER TWO MONTHS' WANDERINGS

CHAPTER XI LIFE IN A BESIEGED TOWN

CHAPTER XII LIFE IN A BESIEGED TOWN (continued)

CHAPTER XIII ELOFF'S DETERMINED ATTACK ON
        MAFEKING, AND THE RELIEF OF THE TOWN

CHAPTER XIV ACROSS THE TRANSVAAL TO PRETORIA DURING THE WAR

CHAPTER XV PRETORIA AND JOHANNESBURG UNDER LORD ROBERTS AND MILITARY LAW

CHAPTER XVI MY RETURN TO CIVILIZATION ONCE MORE—THE
        MAFEKING FUND—LETTERS FROM THE KING AND QUEEN

CHAPTER XVII THE WORK OF LADY GEORGIANA CURZON, LADY CHESHAM, AND THE
        YEOMANRY HOSPITAL, DURING THE WAR—THIRD VOYAGE TO THE CAPE, 1902

CHAPTER XVIII FOURTH VOYAGE TO THE CAPE—THE VICTORIA
        FALLS AND SIX WEEKS NORTH OF THE ZAMBESI

APPENDIX I MAFEKING RELIEF FUND


Pages