You are here
قراءة كتاب Mr. Dooley Says
تنويه: تعرض هنا نبذة من اول ١٠ صفحات فقط من الكتاب الالكتروني، لقراءة الكتاب كاملا اضغط على الزر "اشتر الآن"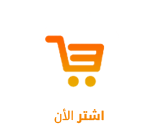 Mr. DOOLEY SAYS
BY THE AUTHOR OF "MR. DOOLEY IN PEACE AND IN WAR," "MR. DOOLEY IN THE HEARTS OF HIS COUNTRYMEN", ETC.
NEW YORK, CHARLES SCRIBNER'S SONS
---
CONTENTS
Mr. DOOLEY SAYS
DIVORCE
GLORY
WOMAN SUFFRAGE
THE BACHELOR TAX
THE RISING OF THE SUBJECT RACES
PANICS
OCEAN TRAVEL
WORK
DRUGS
A BROKEN FRIENDSHIP
THE ARMY CANTEEN
THINGS SPIRITUAL
BOOKS
THE TARIFF
THE BIG FINE
EXPERT TESTIMONY
THE CALL OF THE WILD
THE JAPANESE SCARE
THE HAGUE CONFERENCE
TURKISH POLITICS
VACATIONS

---
Mr. DOOLEY SAYS
---
DIVORCE
"Well, sir," said Mr. Dooley, "I see they've been holdin' a Divoorce Congress."
"What's that?" asked Mr. Hennessy.
"Ye wudden't know," said Mr. Dooley. "Divoorce is th' on'y luxury supplied be th' law that we don't injye in Ar-rchey Road. Up here whin a marrid couple get to th' pint where 'tis impossible f'r thim to go on livin' together they go on livin' together. They feel that way some mornin' in ivry month, but th' next day finds thim still glarin' at each other over th' ham an' eggs. No wife iver laves her husband while he has th' breath iv life in him, an' anny gintleman that took a thrip to Reno in ordher to saw off th' housekeepin' expinses on a rash successor wud find throuble ready f'r him whin he come back to Ar-rchey Road. No, sir, whin our people grab hands at th' altar, they're hooked up f'river. There's on'y wan decree iv divoorce that th' neighbors will recognize, an' that's th' wan that entitles ye to ride just behind th' pall bearers. That's why I'm a batch. 'Tis th' fine skylark iv a timprary husband I'd make, bringin' home a new wife ivry Foorth iv July an' dischargin' th' old wan without a charackter. But th' customs iv th' neighbors are agin it.
"But 'tis diff'rent with others, Hinnissy. Down be Mitchigan Avnoo marredge is no more bindin' thin a dhream. A short marrid life an' an onhappy wan is their motto. Off with th' old love an' on with th' new an' off with that. 'Till death us do part,' says th' preacher. 'Or th' jury,' whispers th' blushin' bride.
"Th' Divoorce Congress, Hinnissy, that I'm tellin' ye about was assembled to make th' divoorce laws iv all th' States th' same. It's a tur-rble scandal as it is now. A man shakes his wife in wan State on'y to be grabbed be her an' led home th' minyit he crosses th' border. There's no safety f'r anny wan. In some places it's almost impossible f'r a man to get rid iv his fam'ly onless he has a good raison. There's no regularity at all about it. In Kentucky baldness is grounds f'r divoorce; in Ohio th' inclemency iv th' weather. In Illinye a woman can be freed fr'm th' gallin' bonds iv mathrimony because her husband wears Congress gaiters; in Wisconsin th' old man can get his maiden name back because his wife tells fortunes in th' taycup.
"In Nebrasky th' shackles ar-re busted because father forgot to wipe his boots; in New York because mother knows a Judge in South Dakota. Ye can be divoorced f'r annything if ye know where to lodge th' complaint. Among th' grounds ar-re snorin', deefness, because wan iv th' parties dhrinks an' th' other doesn't, because wan don't dhrink an' th' other does, because they both dhrink, because th' wife is addicted to sick headaches, because he asked her what she did with that last $10 he give her, because he knows some wan else, because she injyes th' society iv th' young, because he f'rgot to wind th' clock. A husband can get a divoorce because he has more money thin he had; a wife because he has less. Ye can always get a divoorce f'r what Hogan calls incompatibility iv temper. That's whin husband an' wife ar-re both cross at th' same time. Ye'd call it a tiff in ye'er fam'ly, Hinnissy.
"But, mind ye, none iv these raisons go in anny two States. A man that wants to be properly divoorced will have to start out an' do a tour iv our gr-reat Republic, an' be th' time he's thurly released he may want to do it all over agin with th' second choice iv his wild, glad heart.
"It wud be a grand thing if it cud be straightened out. Th' laws ought to be th' same ivrywhere. In anny part iv this fair land iv ours it shud be th' right iv anny man to get a divoorce, with alimony, simply be goin' befure a Justice iv th' Peace an' makin' an affydavit that th' lady's face had grown too bleak f'r his taste. Be Hivens, I'd go farther. Rather than have
Pages