You are here
قراءة كتاب The True Story of Christopher Columbus, Called the Great Admiral
تنويه: تعرض هنا نبذة من اول ١٠ صفحات فقط من الكتاب الالكتروني، لقراءة الكتاب كاملا اضغط على الزر "اشتر الآن"
The True Story of Christopher Columbus, Called the Great Admiral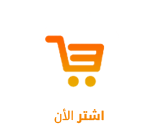 THE TRUE STORY OF
CHRISTOPHER COLUMBUS

CALLED THE GREAT ADMIRAL
By Elbridge S. Brooks
     [This was orginally done on the 400th Anniversary of 1492 as
     was the great Columbian Exposition in Chicago. Interesting
     how our heroes have all been de-canonized in the interest of
     Political Correctitude—Comments by Michael S. Hart]

---
---
PREFACE.
This "True Story of Christopher Columbus" is offered and inscribed to the boys and girls of America as the opening volume in a series especially designed for their reading, and to be called "Children's Lives of Great Men." In this series the place of honor, or rather of position, is given to Columbus the Admiral, because had it not been for him and for his pluck and faith and perseverance there might have been no young Americans, such as we know to-day, to read or care about the world's great men.
Columbus led the American advance; he discovered the New World; he left a record of persistence in spite of discouragement and of triumph over all obstacles, that has been the inspiration and guide for Americans ever since his day, and that has led them to work on in faith and hope until the end they strove for was won.
"The True Story of Christopher Columbus" will be followed by the "true story" of others who have left names for us to honor and revere, who have made the world better because they lived, and who have helped to make and to develop American freedom, strength and progress.
It will be the endeavor to have all these presented in the simple, straightforward, earnest way that appeals to children, and shows how the hero can be the man, and the man the hero. E. S. B.
THE TRUE STORY OF CHRISTOPHER COLUMBUS
CHAPTER I. BOY WITH AN IDEA.
Men who do great things are men we all like to read about. This is the story of Christopher Columbus, the man who discovered America. He lived four hundred years ago. When he was a little boy he lived in Genoa. It was a beautiful city in the northwestern part of the country called Italy. The mountains were behind it; the sea was in front of it, and it was so beautiful a place that the people who lived there called it "Genoa the Superb." Christopher Columbus was born in this beautiful city of Genoa in the year 1446, at number 27 Ponticello Street. He was a bright little fellow with a fresh-looking face, a clear eye and golden hair. His father's name was Domenico Columbus; his mother's name was Susanna. His father was a wool-comber. He cleaned and straightened out the snarled-up wool that was cut from the sheep so as to make it ready to be woven into cloth.
Christopher helped his father do this when he grew strong enough, but he went to school, too, and learned to read and write and to draw maps and charts. These charts were maps of the sea, to show the sailors where they could steer without running on the rocks and sand, and how to sail safely from one country to another.
This world was not as big then as it is now—or, should say, people did not know it was as big. Most of the lands that Columbus had studied about in school, and most of the people he had heard about, were in Europe and parts of Asia and Africa. The city of Genoa where Columbus lived was a very busy and a very rich city. It was on the Mediterranean Sea, and many of the people who lived there were sailors who went in their ships on voyages to distant lands. They sailed to other places on the Mediterranean Sea, which is a very large body of water, you know, and to England, to France, to Norway, and even as far away as the cold northern island of Iceland. This was thought to be a great journey.
The time in which Columbus lived was not as nice a time as is this in which you live. People were always quarreling and fighting about one thing or another, and the sailors who belonged to one country would try to catch and steal the ships or the things that belonged to the sailors or the storekeepers of another country. This is what we call piracy, and a pirate, you know, is thought to be a very wicked man.
But when Columbus lived, men did not think it was so very wicked to be a sort of half-way pirate, although they did know that they would be killed if
Pages