You are here
قراءة كتاب Psychology and Industrial Efficiency
تنويه: تعرض هنا نبذة من اول ١٠ صفحات فقط من الكتاب الالكتروني، لقراءة الكتاب كاملا اضغط على الزر "اشتر الآن"
Psychology and Industrial Efficiency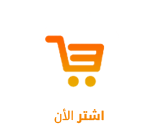 PSYCHOLOGY AND
INDUSTRIAL EFFICIENCY
BY
HUGO MÜNSTERBERG
BOSTON AND NEW YORK
HOUGHTON MIFFLIN COMPANY
The Riverside Press Cambridge
1913
---
---
PREFATORY NOTE
This book corresponds to a German book, which I published a few months ago, under the title Psychologie und Wirlschaftsleben: Ein Beitrag zur angewandten Experimental-Psychologie (Leipzig: J.A. Barth). It is not a translation, as some parts of the German volume have been abbreviated or entirely omitted and other parts have been enlarged and supplemented. Yet the essential substance of the two books is identical.
---
CONTENTS
INTRODUCTION

I. APPLIED PSYCHOLOGY

II. THE DEMANDS OF PRACTICAL LIFE

III. MEANS AND ENDS


I. THE BEST POSSIBLE MAN

IV. VOCATION AND FITNESS

V. SCIENTIFIC VOCATIONAL GUIDANCE

VI. SCIENTIFIC MANAGEMENT

VII. THE METHODS OF EXPERIMENTAL PSYCHOLOGY

VIII. EXPERIMENTS IN THE INTEREST OF ELECTRIC RAILWAY SERVICE

IX. EXPERIMENTS IN THE INTEREST OF SHIP SERVICE

X. EXPERIMENTS IN THE INTEREST OF TELEPHONE SERVICE

XI. CONTRIBUTIONS FROM MEN OF AFFAIRS

XII. INDIVIDUALS AND GROUPS


II. THE BEST POSSIBLE WORK

XIII. LEARNING AND TRAINING

XIV. THE ADJUSTMENT OF TECHNICAL TO PSYCHICAL CONDITIONS

XV. THE ECONOMY OF MOVEMENT

XVI. EXPERIMENTS ON THE PROBLEM OF MONOTONY

XVII. ATTENTION AND FATIGUE

XVIII. PHYSICAL AND SOCIAL INFLUENCES ON THE WORKING POWER


III. THE BEST POSSIBLE EFFECT

XIX. THE SATISFACTION OF ECONOMIC DEMANDS

XX. EXPERIMENTS ON THE EFFECTS OF ADVERTISEMENTS

XXI. THE EFFECT OF DISPLAY

XXII. EXPERIMENTS WITH REFERENCE TO ILLEGAL IMITATION

XXIII. BUYING AND SELLING

XXIV. THE FUTURE DEVELOPMENT OF ECONOMIC PSYCHOLOGY


NOTES

INDEX

---
PSYCHOLOGY AND INDUSTRIAL EFFICIENCY
---
INTRODUCTION
---
I
APPLIED PSYCHOLOGY
Our aim is to sketch the outlines of a new science which is to intermediate between the modern laboratory psychology and the problems of economics: the psychological experiment is systematically to be placed at the service of commerce and industry. So far we have only scattered beginnings of the new doctrine, only tentative
Pages