You are here
قراءة كتاب Christianity and Islam in Spain, A.D. 756-1031
تنويه: تعرض هنا نبذة من اول ١٠ صفحات فقط من الكتاب الالكتروني، لقراءة الكتاب كاملا اضغط على الزر "اشتر الآن"
Christianity and Islam in Spain, A.D. 756-1031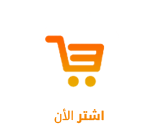 CHRISTIANITY AND ISLAM
IN SPAIN
A.D. 756-1031
BY

C.R. HAINES, M.A.
AUTHOR OF "ENGLAND AND THE OPIUM TRADE"; "EDUCATION AND MISSIONS";
 "VERSIONS IN VERSE."
---
LONDON
KEGAN PAUL, TRENCH &CO., PATERNOSTER SQUARE
1889
[Note: While there is only one Chapter IX in the Table of Contents, there are two in text. I believe the first was meant to be part of Chapter VIII.]
Invasion of Spain by the barbarians—Its easy conquest—Quarrels among the conquerors—Departure of the Vandals—Visigoths gain the supremacy—Conflict with Eastern Empire—Reduction of the Suevi—All Spain becomes Gothic—Approach of Saracens—Planting of Christianity in Spain—St James—Gospel first preached at Elvira—Irenaeus—Persecutions—Martyrs —Council of Elvira—Council of Nice—Number of Christians—Paganism proscribed—Julian—Arianism—Ulphilas—Conversion of barbarians—Degeneracy of religion—Priscillian—His heresy condemned—Priscillian burnt—Paganism, in Spain—The Gothic Government—Church and State —Power of king—Election of bishops—Arianism of Goths—Ermenegild—Bigotry in Spain—Jews—Influence of clergy—Of the pope ......1-11
Period of Gothic rule—Degeneracy of Goths—Causes of their fall—Battle of Guadalete—Resistance of towns—Theodomir—Remnant in the North—Mohammedanism—Its rise and progress—Reduction of Africa—Siege of Constantinople—Attacks on Spain—Tarif—Arabs in Gaul—Anarchy in Spain—Christians in the North—Clemency of the Arabs—Treaties—Conquest easy—Rhapsodies of Isidore—Slaves—Jews—Impartiality of Arab governors—Khalifate established—Feuds of Arabs and Berbers—Revolt of Berbers—Syrian Arabs—Settlement of Arabs—Effect of Berber wars ......11-25
Landing of Abdurrahman—Khalifate of Cordova—Condition of Christians —Proselytism—Apostates—Arabs and Spaniards—Evidence of Christian writers—Condition of the people—Serfs—No revolts—No solidarity with the Christians in the North—Relations wkh Arabs at first friendly—The jehad in Spain—Martyrs in battle—Fabulous martyr—Anambad, first martyr—Peter of Najuma—No other till 824—John and Adulphus —Causes of Martyrdoms—Amalgamation of the two peoples—Intermarriage —Children of mixed parents—Nunilo and Alodia—Mania for martyrdom—Voluntary martyrdoms—The Spanish confessors—Threatened deterioration in the Church—Christianity infected with Moslem customs —Religious fervour in convents—Fanaticism, of monks—Fresh martyrs —Perfectus, John, Isaac—Arab inability to understand the motives of these martyrs—Causes of fanaticism—Sanctus—Peter—Walabonsus, etc ......25-40
Flora and Maria—Their adventures—Trial—Meet Eulogius in prison—Their execution—Other martyrs—Hidden Christians—Aurelius, Sabigotha, etc —Plan for procuring martyrdom—Miracle in prison—Execution—Other martyrs—Death of Abdurrahman II.—Mohammed I.—Martyrs—Prodigy upon their execution—Outrage in a mosque—Punishment of offenders—Apprehension of king—Meditates a persecution—Even a massacre—Series of martyrdoms—Cloister of Tabanos suppressed—Columba, Pomposa—Abundius a true martyr—Others martyred—Censor of Cordova—Persecution and death of Ruderic—Eulogius—Parentage and antecedents—Opposes amalgamation of Arabs and Christians—Encourages learning of Latin—Imprisonment—Elected Bishop of Toledo—Again imprisoned—Trial—Execution—His relics ......40-54
Doubtful martyrs—No persecution raging—The Muzarabes—Churches in Cordova—Arab description of a church—Monasteries outside the city—Voluntary martyrs, chiefly from Cordova—No ferment at Elvira—Enthusiasts not a large body—Their leaders—The moderate party—Objections against the martyrs—Voluntary martyrdoms forbidden by the Church—Answer of apologists—Evidence as to persecution—Apologists inconsistent—Eulogius and Alvar—Reviling of Mohammed—Martyrs worked no miracles—Defence of apologists illogical—Martyrs put to death not by idolaters—Death without torture—Their bodies corrupted—Moslem taunts—Effect of martyrdoms on the Moslems—Prohibition of relics—Traffic in relics—They work miracles—Relics taken from Spain to France —Expedition of monks for that purpose—St Vincent's body—Relics of George, Aurelius, etc., carried off—Return to France—Measures of the moderate party—Of the Moslems—Reccafredus—supported by the majority of Christians—Fanatics coerced—Anathematized—Action of king—Suspects political movement—Revolt at Toledo—Grand Council—Measures against zealots—Meditated persecution—The extreme party broken up—Apostasies—Reason of these—The exceptor Gomez—The decision of the Council—Cessation of martyrdoms ......54-73
National party—Revolt of Spaniards against Arabs—Martyrs in battle— Martyrdoms under Abdurrahman III.—Pelagius—Argentea—The monks of Cardena—Eugenia—No real persecution under the Great Khalif— General view of Christian Church in Spain under Abdurrahman II.— Civil position of Christians—Councils—Neglect of Latin—Arabic compulsory —Protests of Alvar, etc.—Latin forgotten—Cultivation of Moslem learning—Moslem theology—Church abuses—Simony—Breach of canons —Unworthy priests—Rival pastors—Heresy in the Church—Depravity of clergy—Their apostasy—Their deposition—Muzarabes—Free Christians in the North—The Church in the North—Its dangerous position—Cut short by Almanzor—Clergy oppress Christians—Count of Cordova—Ill-treats the Christians—Councils—Held by Elipandus—By Reccafredus—By Hostegesis—Jews and Moslems summoned—Council held by Basilius ...... 73-86
Khalifate saved by Abdurrahman III.—Commander of the Faithful—His character—Embassy to the Emperor of the West—Return embassy—John of Gorz—Detained in Cordova—Messengers from the king—Cause of detention—John of Gorz and John of Cordova—The king's threats—Dead-lock —Fresh embassy to Otho—A second embassy from Otho—First embassy received—Condescension of Sultan—Tolerance of Moslems— Mohammed's injunctions—Tolerant Mohammedan
Pages