You are here
قراءة كتاب Captivity
تنويه: تعرض هنا نبذة من اول ١٠ صفحات فقط من الكتاب الالكتروني، لقراءة الكتاب كاملا اضغط على الزر "اشتر الآن"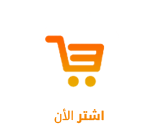 The Project Gutenberg eBook, Captivity, by M. Leonora Eyles
Title: Captivity
Author: M. Leonora Eyles
Release Date: April 2, 2005 [eBook #15527]
Language: English
Character set encoding: ISO-8859-1
***START OF THE PROJECT GUTENBERG EBOOK CAPTIVITY***
E-text prepared by Michael Ciesielski,
Project Gutenberg Beginners Projects,
Mary Meehan,
and the Project Gutenberg Online Distributed Proofreading Team
---
Captivity
By M. Leonora Eyles
Author of Margaret Protests
---
TO E. J. R-S.
You have often said that you could never write a book. You have written this one just as surely as Beatrice wrote the Vita Nuova for Dante. Until I talked with you I did not know that our lives are the pathway for God's feet; I had not realized that Trinity of body, brain and spirit; and it had never come to me before how, for each other's sake, we must set a censor, very strong and austere, upon our secret thoughts. I have learnt these things from you; the gold of your thoughts has passed through the crucible of my experience to make a book. Perhaps a little of the gold has been left clinging to the crucible—and for that I have to thank you, my dear.
Margaret Leonora Eyles.
Bexhill-on-Sea, 1st February, 1920.
---
"Man comes into life to seek and find his sufficient beauty, to serve it, to win and increase it, to fight for it; to face anything and dare anything for it, counting death as nothing so long as the dying eyes still turn to it. And fear and dulness and indolence and appetite—which, indeed, are no more than fear's three crippled brothers who make ambushes and creep by night—are against him, to delay him, to hold him off, to hamper and beguile and kill him in that quest."
H. G. Wells ("The History of Mr. Polly").
---
Captivity
---
CHAPTER I
CHAPTER II
CHAPTER III
CHAPTER IV
CHAPTER V
CHAPTER VI
CHAPTER VII
CHAPTER VIII
CHAPTER IX
CHAPTER X
CHAPTER XI
CHAPTER XII
CHAPTER XIII
CHAPTER XIV
CHAPTER XV
CHAPTER XVI
CHAPTER XVII
CHAPTER XVIII
CHAPTER XIX
CHAPTER XX
CHAPTER XXI
CHAPTER XXII
CHAPTER XXIII
CHAPTER XXIV
CHAPTER XXV
CHAPTER XXVI
CHAPTER XXVII
CHAPTER XXVIII
CHAPTER XXIX
CHAPTER XXX
CHAPTER XXXI

---
CHAPTER I
As long as Marcella could remember, the old farm-house had lain in shadows, without and within.
Behind it rose the great height of Ben Grief, with his gaunt face gashed here by glowering groups of conifers, there by burns that ran down to the River Nagar like tears down a wrinkled old face. Marcella had read in poetry books about burns that sang and laughing waters that clattered to the sea for all the world like happy children running home from school. But the waters on Ben Grief neither laughed nor sang. Sometimes they ran violently, as though Ben Grief were in a rage of passionate weeping;
Pages