You are here
قراءة كتاب Lippincott's Magazine, December, 1885
تنويه: تعرض هنا نبذة من اول ١٠ صفحات فقط من الكتاب الالكتروني، لقراءة الكتاب كاملا اضغط على الزر "اشتر الآن"
Lippincott's Magazine, December, 1885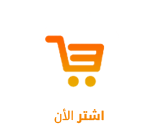 LIPPINCOTT'S MAGAZINE
---
DECEMBER, 1885
---
TABLE OF CONTENTS
A TOBACCO PLANTATION by PHILIP A. BRUCE. 533
SCENES OF CHARLOTTE BRONTÉ'S LIFE IN BRUSSELS by THEO. WOLFE. 542
COOKHAM DEAN by MARGARET BERTHA WRIGHT. 549
BIRDS OF A TEXAN WINTER by EDWARD C. BRUCE. 558
THE FERRYMAN'S FEE by MARGARET VANDEGRIFT. 566
"WHAT DO I WISH FOR YOU?" by CARLOTTA PERRY. 580
LETTERS AND REMINISCENCES OF CHARLES READE by KINAHAN CORNWALLIS. 581
IN A SUPPRESSED TUSCAN MONASTERY by KATE JOHNSON MATSON. 591
THE SUBSTITUTE by JAMES PAYN. 601
NEW YORK LIBRARIES by CHARLES BURR TODD. 611
THE DRAMA IN THE NURSERY by NORMAN PEARSON.623
"The Man Who Laughs." by C.P.W. 627
Why We Forget Names by XENOS CLARK. 629
A Reminiscence of Harriet Martineau by F.C.M. 631
LITERATURE OF THE DAY. 633
Illustrated Books. 634
---
A TOBACCO PLANTATION.
In the following article I propose to give some account of a typical tobacco-plantation in Virginia and the life of its negro laborers as I have observed it from day to day and season to season. Although it is restricted to narrow local bounds and runs in the line of exacting routine, that life is yet varied and eventful in its way. The negro stands so much apart to himself, in spite of all transforming influences, that everything relating to him seems unique and almost foreign. Even now, when emancipation has done so much to improve his condition, his social and economic status still presents peculiar and anomalous aspects; and in no part of the South is this more notably the case than in the southern counties of Virginia, which, before the late war, were the principal seat of slavery in the State, and where to-day the blacks far outnumber the whites. This section has always been an important tobacco-region; and this is the explanation of its teeming negro population, for tobacco requires as much and as continuous work as cotton. There were many hundreds of slaves on the large plantations, and their descendants have bred with great rapidity and show little inclination to emigrate from the neighborhoods where they were born. Some few, by hoarding their wages, have been able to buy land; but for the most part the soil is still held by its former owners, who superintend the cultivation of it themselves or rent it out at low rates to tenants. The negroes are still the chief laborers in the fields and artisans in the workshops; and, excepting that they are no longer chattels that can be sold at will, their lives move in the same grooves as under the old order of things. Their occupations and amusements are the same. As yet there has been no increase in the physical comforts of their situation, and but little change in their general character; but this is the first period of transformation, when it is difficult to detect and to follow the modifications that are really taking place.
Every large tobacco-plantation is an important community in itself, and the social and economic condition of the negro can be observed there as freely and studied with as much thoroughness as if a wide area of country were considered for a similar purpose. In the diversity of its soils and crops and in the variety of its population and modes of life it bears almost the same relation to the county in which it lies that the county bears to its section. Indeed, no community could be more complete in itself, or less dependent upon the outside world. In an emergency, the inhabitants of one of these large plantations could supply themselves by their own skill and ingenuity with everything that they now obtain from abroad; and if cut off from all other associations, the society which they themselves form would satisfy their desire for companionship; for not only would its members be numerous and representative of every shade of character and disposition, but they would also be bound together by ties of blood and marriage as well as of interest and mutual affection. Similar tasks and relaxations create in them a similarity of tastes. The social position of all is identical, for there are no classes among them, the only line of social division being drawn upon differences of age; and they are paid the same wages and possess the same small amount of property. They are attached to the soil by like local associations, which vary as much as the plantation varies in surface here and there. Each plantation of any great extent is like that part of the country, both in its general aspect and its leading features, just as the employments and amusements of its population, if numerous, are found reflected in the social life of the whole of the same section.
The particular plantation to which I shall so often allude in this article as the scene of the observations here recorded, like most of the tobacco-plantations in Virginia, covers a
Pages