You are here
قراءة كتاب The Bay State Monthly — Volume 2, No. 1, October, 1884
تنويه: تعرض هنا نبذة من اول ١٠ صفحات فقط من الكتاب الالكتروني، لقراءة الكتاب كاملا اضغط على الزر "اشتر الآن"
The Bay State Monthly — Volume 2, No. 1, October, 1884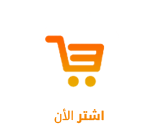 THE
Bay State Monthly
A Massachusetts Magazine
OF
LITERATURE, HISTORY, BIOGRAPHY, AND STATE PROGRESS
---
VOLUME II
---
BOSTON
JOHN N. McCLINTOCK AND COMPANY
PUBLISHERS
No. 31 MILK STREET
1885
Entered according to Act of Congress, in the year 1885, by John N. McClintock and Company, in the office of the Librarian of Congress at Washington. All rights reserved.
---
Contents
THE BOUNDARY LINES OF OLD GROTON.—III.
WACHUSETT MOUNTAIN AND PRINCETON.
---
CONTENTS OF VOLUME II.
---
Ames, Lieutenant Governor Oliver
James W. Clarke, A.M.
185
Bartholdi Colossus
William Howe Downes
153
Battle of Shiloh
General Henry B. Carrington
330, 367
Bermuda Islands, Early History of
James H. Stark
277
Blaine, James Gillespie
1
Boston, Taverns of in Ye Olden Time
David M. Balfour
106
Boston Herald
22
Our National Cemeteries
Charles Cowley. LL.D.
58
Cleveland, Grover
Henry H. Metcalf
61
Cleveland, Grover, and The Roman Catholic Protectory
Charles Cowley, LL.D.
243
Dark Day
Elbridge H. Goss
254
Easy Chair
Elbridge H. Goss
306
Editor's Table
120
Elizabeth: A Romance of Colonial Days
Francis C. Sparhawk
82, 159, 236, 296, 375
Fitchburg, Historical Sketch of
Ebenezer Bailey
226
Fitchburg in 1885
Atherton P. Mason, M.D.
341
Gaston William
Arthur P. Dodge
245
Gems from the Easy Chair
372
Glorifying Trial by Jury
Charles Cowley, LL.D.
82
Gold, Past and Future of
David M. Balfour
359
Groton, Boundary Lines of Old—III IV
Hon. Samuel Abbott Green, M.D.
12, 69
Lancaster, Historical Sketch of
Hon. Henry S. Nourse
261
Lee, William
George L. Austin, M.D.
309
Lothrop, Daniel
John N. McClintock, A.M. (Illustrated)
121
Middlesex Canal
Lorin L. Dame, A.M.
96
Names and Nicknames
Gilbert Nash
255
National Bank Failures
George H. Wood
373
New England Conservatory of Music
Mrs. M.J. Davis (Illustrated)
132
Phillips, Wendell
306
Pittsfield, Historical Sketch of
Frank W. Kaan (Illustrated)
193
Protection of Children
Ernest Nusse
89
Publishers Department—Chromo—Lithography
89, 174
Robinson, George Dexter
Fred W. Webber, A.M.
177
Rogers, Robert, the Ranger
Joseph B. Walker
211
Reuben Tracy's Vacation Trips. II.
Elizabeth Porter Gould
368
Saugus, Historical Sketch of
E.P. Robinson (Illustrated)
140
Shepard, Charles A.B.
George L. Austin, M.D.
312, 316
Summer on the Great lakes, A
Fred. Myron Colby
42
Sunday Travel and the Law
Chester F. Sanger
231
Wachusett Mountain and Princeton
Atherton P. Mason
35
Webster, Daniel, Reminiscences of
Hon. George W. Nesmith, LL.D.
252
Wallace, Hon. Rodney
Rev. S. Leroy Blake, D.D.
317
POETRY.
| | | |
| --- | --- | --- |
| A Glimpse | Mary H. Wheeler | |
Pages