You are here
قراءة كتاب The Mirror of Literature, Amusement, and Instruction Volume 10, No. 277, October 13, 1827
تنويه: تعرض هنا نبذة من اول ١٠ صفحات فقط من الكتاب الالكتروني، لقراءة الكتاب كاملا اضغط على الزر "اشتر الآن"
The Mirror of Literature, Amusement, and Instruction Volume 10, No. 277, October 13, 1827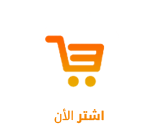 wealthy. Experience, it is granted, is a treasure which fools must purchase at a high price; but however largely we may hold possession of that commodity, it will not excuse that scheme of bare-weight honesty, which some are apt to make the standard of their dealings with the rich. A man of family, partly from indiscretion, and from various other causes, becomes embarrassed; the clamours of his creditors soon magnify his luxuries, but not a word is said about their innumerable extortions, in the shape of commissions, percentages, and other licensed modifications of cheatery, nor are they reckoned to the advantage of the debtor. These may be practices of experience, custom, and money-getting, but they are not rules of conscience. In truth, there is not a more painful scene than the ruin of a young man of family. There is so much vice and unprincipled waste opposed to indignant and rapacious clamour, often accompanied with idle jests. Here again is food for the vitiated appetites of scandalmongers, and that miserable but numerous portion of mankind, who rejoice at the fall of a superior. The name of debtor is an odium which a proud spirit can but ill support; cunning and avarice come in a thousand shapes, not to retrieve lost credit, but to swell the list of embarrassments;—friends have fled at the approach of the crisis, and associates appear but to pluck the poor victim of the wrecks of his fortune! Absenteeism, the curse of England, is the only alternative of wretched and humiliating imprisonment. An entire change of habit ensues: ease and elegance of manners dwindle into coldness and neglect, liberality to meanness, and good-natured simplicity to chicanery and cunning. In society, too, how changed; once the gay table companion, full of gallantry and wit, now solitary and dejected, with the weeds of discomfort and despair rankling around his heart. If fortune ever enable him to regenerate from such obscurity, perhaps custom may have habituated him to privation till the return of comfort serves little more than to awaken recollections of past error or obligation, and to embitter future enjoyment. Such a change may, however, empower him to adjust his conscience with men, of all satisfaction the most valuable; notwithstanding that the world is readier to exaggerate error, than recognise such sterling principle. It is alike obvious, that men who are under the stigma of debt, do not enjoy that ease which they are commonly thought to possess. The horrors of dependance, in all its afflicting shapes, are known to visit them hourly, although in some instances, buoyancy of spirits, and affected gaiety may enable them to appear happy; and ofttimes would they be awakened to a sense of these fallacies, and thus become reformed, were it not for the rigour of persecution, which renders them reckless of all that may ensue, and callous to the honourable distinctions of man. This of a truth, is tampering with human weakness, and is too often known to prove the upshot of industry, by sacrificing principle to vindictive passion.
That a system of debt is identified with the existence and framework of all commercial republics, is well known; else, genius would cease to be fostered, enterprise would be cramped, and industry wither on her own soil. Nevertheless, the system may be so extended, as to beget indifference for the future and neglect of our present concerns, which leads to gradual ruin. Time "travels at divers paces," but with none more quickly than the unprepared debtor; and he who allows his debts to get the start of his fortune, lives upon other men's estates, and must accordingly become the slave of their passions and prejudices: in truth, he may be thus said to be parting with his existence by piece-meal. Hence, he becomes a kind of convict in society—his debts resembling a log of wood chained to his body, and a brand-mark on his conscience. Thus pent up with fear and disquietude, his imprisonment is twofold, and being an enemy to his own peace, he is apt to imagine all men to be leagued against him. If his debts are those of youth, his old age will probably resemble the sequel to revelry, when appetite is fled to make way for disgust and spleen: and he dies—in debt. Mark the lamentable scenes that follow, when the pride of inheritance sinks before the unsparing hand of the usurer, or extortionate mortgagee.
---
SPIRIT OF THE PUBLIC JOURNALS.
---
SIR LUMLEY SKEFFINGTON.
Sir Lumley St. George Skeffington was the dandy of the olden time, and a kinder, better-hearted man, never existed. He is a person of some taste in literature, and of polished manners, nor has his long intercourse with fashionable society at all affected that simplicity of character for which he has been remarkable. He was a true dandy: and much more than, that, he was a perfect gentleman. I remember, long long since, entering Covent Garden Theatre, when I observed a person holding the door to let me pass; deeming him to be one of the box-keepers, I was about to nod my thanks: when I found, to my surprise, that it was Skeffington, who had thus goodnaturedly honoured a stranger by his attention. We with some difficulty obtained seats in a box, and I was indebted to accident for one of the most agreeable evenings I remember to have passed.
I remember visiting the Opera, when late dinners were the rage, and the hour of refection was carried far into the night. I was again placed near the fugleman of fashion (for to his movements were all eyes directed: and his sanction determined the accuracy of all conduct). He bowed from box to box, until recognising one of his friends in the lower tier, "Temple," he exclaimed, drawling out his weary words, "at—what—hour—do—you—dine—to-day?" It had gone half-past eleven when he spoke!
I saw him once enter St. James's Church, having at the door taken a ponderous red-morocco prayer-book from his servant; but, although prominently placed in the centre aisle, the pew-opener never offered him a seat; and, stranger still, none of his many friends beckoned him to a place. Others, in his rank of life, might have been disconcerted at the position in which he was placed: but Skeffington was too much of a gentleman to be in any way disturbed; so he seated himself upon the bench between two aged female paupers, and most reverently did he go through the service, sharing with the ladies his book, the print of which was more favourable to their devotions than their own diminutive Liturgies.
New Monthly Magazine.
---
MARQUESS OF CLEVELAND.
In the Gazette of September 17, 1827, is registered the grant of the title of Marquess of Cleveland to the Earl of Darlington.
The noble Earl probably selected the title of "Cleveland" in consequence of his representing the extinct Dukes of Cleveland. King Charles the Second, on the 3rd of August, 1670, created his mistress, Barbara Villiers, the daughter and heiress of William, second Viscount Grandison in Ireland, and wife of Roger Palmer, Earl of Castlemaine, Baroness Nonsuch, in the county of Surrey, Countess of Southampton, and Duchess of Cleveland, with remainder to two of her natural sons by the King, Charles Fitz Roy, and George Fitz Roy, who was created Duke of Northumberland in 1674, but died S.P., and to the heirs male of their bodies lawfully begotten respectively. The Duchess died in 1709, and was succeeded by her eldest son, Charles, who had been before created Duke of Southampton. He had issue, three sons: William, his successor in his honours; Charles, and Henry, who both died S.P.; and three daughters, Barbara, who died unmarried; Grace; and Ann; who was the wife of Francis Paddy, Esquire, and had issue.
Grace, the Duke's second daughter, married Henry, first Earl of Darlington; and on the death of her brother William, second and last Duke of Cleveland, S.P., in 1774,
Pages