You are here
قراءة كتاب The Voice in the Fog
تنويه: تعرض هنا نبذة من اول ١٠ صفحات فقط من الكتاب الالكتروني، لقراءة الكتاب كاملا اضغط على الزر "اشتر الآن"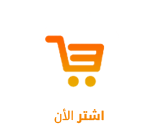 THE VOICE IN THE FOG
BY
HAROLD MACGRATH
AUTHOR OF
THE MAN ON THE BOX, HEARTS AND MASKS,
THE MILLION DOLLAR MYSTERY, ETC.
WITH ILLUSTRATIONS BY
A. B. WENZELL
NEW YORK
GROSSET & DUNLAP
PUBLISHERS
1915

THE BOBBS-MERRILL COMPANY
TO

CAV. GIOVANNI PICCININI

IN MEMORY OF MANY HAPPY FLORENTINE DAYS
Table of Contents
List of Illustrations
THE VOICE IN THE FOG
CHAPTER I
Fog.
A London fog, solid, substantial, yellow as an old dog's tooth or a jaundiced eye. You could not look through it, nor yet gaze up and down it, nor over it; and you only thought you saw it. The eye became impotent, untrustworthy; all senses lay fallow except that of touch; the skin alone conveyed to you with promptness and no incertitude that this thing had substance. You could feel it; you could open and shut your hands and sense it on your palms, and it penetrated your clothes and beaded your spectacles and rings and bracelets and shoe-buckles. It was nightmare, bereft of its pillows, grown somnambulistic; and London became the antechamber to Hades, lackeyed by idle dreams and peopled by mistakes.
There is something about this species of fog unlike any other in the world. It sticks. You will find certain
Pages