You are here
قراءة كتاب Esperanto: Hearings before the Committee on Education
تنويه: تعرض هنا نبذة من اول ١٠ صفحات فقط من الكتاب الالكتروني، لقراءة الكتاب كاملا اضغط على الزر "اشتر الآن"
Esperanto: Hearings before the Committee on Education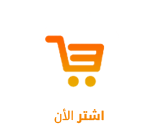 HEARINGS
BEFORE THE
COMMITTEE ON EDUCATION
HOUSE OF REPRESENTATIVES
SIXTY-THIRD CONGRESS
Second Session
ON
H. RES. 415
A RESOLUTION PROVIDING FOR THE STUDY OF ESPERANTO
AS AN AUXILIARY LANGUAGE
---
STATEMENTS OF
HON. RICHARD BARTHOLDT
A Representative from the State of Missouri
AND
PROF. A. CHRISTEN
WASHINGTON
GOVERNMENT PRINTING OFFICE
1914
COMMITTEE ON EDUCATION.
House of Representatives, Sixty-third Congress.
DUDLEY M. HUGHES, Georgia, Chairman.
WILLIAM W. RUCKER, Missouri.
ROBERT L. DOUGHTON, North Carolina.
JOHN W. ABERCROMBIE, Alabama.
J. THOMPSON BAKER, New Jersey.
JOHN R. CLANCY, New York.
THOMAS C. THACHER, Massachusetts.
STEPHEN A. HOXWORTH, Illinois.
JAMES F. BURKE, Pennsylvania.
CALEB POWERS, Kentucky.
HORACE M. TOWNER, Iowa.
EDMUND PLATT, New York.
ALLEN T. TREADWAY, Massachusetts.
SIMEON D. FESS, Ohio.
ARTHUR R. RUPLEY, Pennsylvania.

James L. Fort

, Clerk.
ESPERANTO.
---
 

House of Representatives,
 
Committee on Education,
 
 
Tuesday, March 17, 1914
The committee this day met, Hon. Dudley M. Hughes (chairman) presiding.
STATEMENT OF HON. RICHARD BARTHOLDT,
A REPRESENTATIVE IN CONGRESS FROM THE STATE OF MISSOURI.
Mr. Bartholdt. Mr. Chairman and gentlemen, I do not wish to occupy your time, for the reason that I can be here almost any time, while Prof. Christen has made a special trip from New York for this purpose, and I should like to give him all the time you can afford to devote to this bill.
I merely wish to say, in explanation, that I have not, as you will notice, introduced this bill by request; I have assumed responsibility for it personally because I thoroughly believe in it. I first introduced the bill in the shape of a request to the Committee on Education to investigate the subject; that is, as to the practicability and advisability of introducing Esperanto as an auxiliary language in the public schools. That resolution was referred to the Committee on Rules and, of course, I could not get any action in that committee, and for that reason I introduced the bill in its present form, which merely provides that Esperanto be taught as a part of the course of study in the schools of Washington, this being the only jurisdiction we have in the matter of education.
We Americans are known the world over as being deficient in the knowledge of languages. I think we might as well admit that. While every other nation is teaching two or three languages in its schools we have failed to do so, and yet the requirements of international trade and commerce make it absolutely essential that our young men should be taught at least one language or two languages besides their own. Now, this being the case and Esperanto now being taken up by nearly all the civilized countries as an auxiliary language, how easy it would be for us, instead of compelling our children in the schools to learn Spanish, French, and German, to simply take one lesson a week in Esperanto and thereby enable this nation to correspond and communicate in a common language with all the other nations of the world.
The Chairman. Your idea would be that the various nations would understand Esperanto, and that whenever they would use that language all would understand and comprehend it? Is that your idea?
Mr. Bartholdt. Yes. I want to say that there is a movement on foot in nearly every civilized country to make Esperanto a part of the course of study in the schools. If that were carried out, each country would learn its own language and Esperanto, in England English and Esperanto, and so on, so that the international language would really be Esperanto. As one who has studied languages to some extent I can feel the shortcomings and handicaps of a man who, for instance, having studied French for some time, comes to Paris. The very moment you open your mouth the people will notice that you are "a foreigner," no matter how well you speak French, so that the other man, the native, has a certain advantage over you. But if that Frenchman were obliged to speak Esperanto with you then you would be on a common level and neither would have an advantage over the other. I have read in several of the Esperanto newspapers that, for instance, in England the great manufacturing establishments are now printing their catalogues and price lists in Esperanto, and that other publications are sent all over the world printed in that language, in matters of trade and commerce. So you can see it is coming. And since we have not overcrowded the minds of our children with languages as yet, I think it would be advisable and profitable for us to start with Esperanto.
I want to add that it is a very easy language. I have learned it in four lessons. Of course I have not had the time to keep it up, and you must keep in practice.
The Chairman. Does Esperanto partake more of the Spanish language?
Mr. Bartholdt. No. For an English speaking person it is very easy to learn, because it is composed of words taken from the English language, some from the German language, and some from the Latin. But the whole construction of the language is so remarkably simple, that you will wonder why it is that a universal language of that kind has not been introduced before for the use of civilized men.
That is all I wish to say, gentlemen, and I take pleasure in introducing Prof. Christen, of New York, to you, whom I regard as one of the greatest living experts in that language and a missionary for Esperanto.
Pages