You are here
قراءة كتاب The Great Round World and What Is Going On In It, Vol. 1, No. 59, December 23, 1897 A Weekly Magazine for Boys and Girls
تنويه: تعرض هنا نبذة من اول ١٠ صفحات فقط من الكتاب الالكتروني، لقراءة الكتاب كاملا اضغط على الزر "اشتر الآن"
The Great Round World and What Is Going On In It, Vol. 1, No. 59, December 23, 1897 A Weekly Magazine for Boys and Girls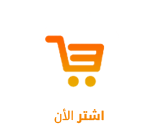 suggested to make a temporary one for one year, which will bind the kingdoms while the permanent contract is being prepared.
It is this one-year agreement which it is supposed cannot be passed by the Reichsrath.
If it becomes evident that the Reichsrath will not pass this necessary bill, it is thought that the Emperor will finally take advantage of his right under the constitution, and, dissolving the Reichsrath, act on his own authority, and accept a one-year's agreement with Hungary.
If Francis Joseph is forced to take such a step it is likely that he may not call a new parliament for some time, but govern the country himself.
In the mean while, Baron Banffy, the Hungarian Prime Minister, has offered a bill in the Hungarian Reichstag (parliament) on this vexed question.
The Austrian parliament is called the "Reichsrath," the Hungarian the "Reichstag."
This bill provides that the contract between Hungary and Austria shall remain in force for another year, till December, 1898, and that if new arrangements have not been made by that time the compact shall be finally broken.
If nothing satisfactory has been proposed by May, 1898, the Government promises to submit proposals for the regulation of matters between the two countries, which shall go into force when the contract expires in December, 1898.
As soon as this bill had been read, Francis Kossuth (who, as we told you, is the son of the great Hungarian patriot, Louis Kossuth) asked leave to make suggestions in regard to the bill.
It being late, the house adjourned, after granting him permission to speak on the following day.
Everybody was eager to know what Kossuth would do. His love for his country and his desire to see her free were so well known that it was supposed that he had some plan to secure his hoped-for project.
As was expected, he made a strong plea that Hungary should declare her freedom.
Having pointed out to the members that the present was a golden opportunity in which to throw off the Austrian yoke, he ended his speech by asking that Baron Banffy's bill be referred to a committee.
Those who understand parliamentary procedure will see that this was a very clever move. Kossuth hoped thus to delay the final discussion of the bill until after the date of the treaty had expired, and then Hungary would once more have her freedom.
In getting the matter referred to a committee, he was submitting it to all the delays that attend parliamentary work. It would be placed in the hands of men who would be obliged to discuss it thoroughly before they could report it, and it would be unlikely that it could be returned to parliament before the beginning of January, when it would be too late to be of any use.
What the result of this clever move was, we have not yet heard.
It is thought by many people that the fall of the Austrian Empire is at hand.
Some fear that the German element may appeal to Emperor William of Germany, and that a war in which Germany, Austria, and Russia will be concerned may be the upshot of the present troubles.
---
Germany has a good deal on her hands at this moment.
In regard to Haiti, the case of young Lueders seems to be more complicated than it at first appeared.
By the laws of Haiti he is a Haitian, having been born on Haitian soil of a native mother; but he was educated in Germany, and served his time in the German army, so he has voluntarily assumed the duties of German citizenship.
This makes the case hard to handle.
Haiti has a perfect right to insist that he is a citizen, and must be treated according to her laws, but Germany has also some right to say that he is a German citizen, and shall not be abused by a foreign country. Were Haiti a more powerful country than she is, there is little doubt that she would take a stand and insist on her rights, but as it is, she does not dare to resist a strong power like Germany.
There was, as
Pages