You are here
قراءة كتاب Angelic Wisdom Concerning the Divine Love and the Divine Wisdom
تنويه: تعرض هنا نبذة من اول ١٠ صفحات فقط من الكتاب الالكتروني، لقراءة الكتاب كاملا اضغط على الزر "اشتر الآن"
Angelic Wisdom Concerning the Divine Love and the Divine Wisdom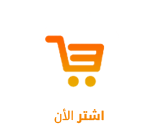 The Project Gutenberg EBook of Angelic Wisdom Concerning the Divine Love and the Divine Wisdom, by Emanuel Swedenborg
This eBook is for the use of anyone anywhere at no cost and with almost no restrictions whatsoever. You may copy it, give it away or re-use it under the terms of the Project Gutenberg License included with this eBook or online at www.gutenberg.net
Title: Angelic Wisdom Concerning the Divine Love and the Divine Wisdom
Author: Emanuel Swedenborg
Translator: John Ager
Release Date: August 31, 2005 [EBook #16627]
Language: English
*** START OF THIS PROJECT GUTENBERG EBOOK ANGELIC WISDOM ***
Produced by E-text donated by the Kempton Project, submitted by William Rotella
ANGELIC WISDOM CONCERNING THE DIVINE LOVE AND THE DIVINE WISDOM
BY
EMANUEL SWEDENBORG
Standard Edition
Swedenborg Foundation
Incorporated
New York
————
Established 1850

First Published in Latin, Amsterdam, 1763
First English translation published in U.S.A., 1794
55th Printing, 1988
ISBN 0-87785-056-9

Library of Congress Catalog Card Number 76-46144
Manufactured in the United States of America

TRANSLATOR'S NOTE
The previous translation of this work has been carefully revised. In this revision the translator has had the valuable assistance of suggestions by the Rev. L.H. Tafel and others. The new renderings of existere and fugere are suggestions adopted by the Editorial Committee and accepted by the translator, but for which he does not wish to be held solely responsible.
1. PART FIRST.
LOVE IS THE LIFE OF MAN.
Man knows that there is such a thing as love, but he does not know what love is. He knows that there is such a thing as love from common speech, as when it is said, he loves me, a king loves his subjects, and subjects love their king, a husband loves his wife, a mother her children, and conversely; also, this or that one loves his country, his fellow citizens, his neighbor; and likewise of things abstracted from person, as when it is said, one loves this or that thing. But although the word love is so universally used, hardly anybody knows what love is. And because one is unable, when he reflects upon it, to form to himself any idea of thought about it, he says either that it is not anything, or that it is merely something flowing in from sight, hearing, touch, or interaction with others, and thus affecting him. He is wholly unaware that love is his very life; not only the general life of his whole body, and the general life of all his thoughts, but also the life of all their particulars. This a man of discernment can perceive when it is said: If you remove the affection which is from love, can you think anything, or do anything? Do not thought, speech, and action, grow cold in the measure in which the affection which is from love grows cold? And do they not grow warm in the measure in which this affection grows warm? But this a man of discernment perceives simply by observing that such is the case, and not from any knowledge that love is the life of man.
2. What the life of man is, no one knows unless he knows that it is love. If this is not known, one person may believe that man's life is nothing but perceiving with the senses and acting, and another that it is merely thinking; and yet thought is the first effect of life, and sensation and action are the second effect of life. Thought is here said to be the first effect of life, yet there is thought which is interior and more interior, also exterior and more exterior. What is actually the first effect of life is inmost thought, which is the perception of ends. But of all this hereafter, when the degrees of life are considered.
3. Some idea of love, as being the life of man, may be had from the sun's heat in the world. This heat is well known to be the common life, as it were, of all the vegetations of the earth. For by virtue of heat, coming forth in springtime, plants of every kind rise from the ground, deck themselves with leaves, then with blossoms, and finally with fruits, and thus, in a sense, live. But when, in the time of autumn and winter, heat withdraws, the plants are stripped of these signs of their life, and they wither. So it is with love in man; for heat and love mutually correspond. Therefore love also is warm.
4. GOD ALONE, CONSEQUENTLY THE LORD, IS LOVE ITSELF, BECAUSE HE IS LIFE ITSELF AND ANGELS AND MEN ARE RECIPIENTS OF LIFE.
This will be fully shown in treatises on Divine Providence and on Life; it is sufficient here to say that the Lord, who is the God of the universe, is uncreate and infinite, whereas man and angel are created and finite. And because the Lord is uncreate and infinite, He is Being [Esse] itself, which is called "Jehovah," and Life itself, or Life in itself. From the uncreate, the infinite, Being itself and Life itself, no one can be created immediately, because the Divine is one and indivisible; but their creation must be out of things created and finited, and so formed that the Divine can be in them. Because men and angels are such, they are recipients of life. Consequently, if any man suffers himself to be so far misled as to think that he is not a recipient of life but is Life, he cannot be withheld from the thought that he is God. A man's feeling as if he were life, and therefore believing himself to be so, arises from fallacy; for the principal cause is not perceived in the instrumental cause otherwise than as one with it. That the Lord is Life in Himself, He Himself teaches in John:
     As the Father hath life in Himself, so also hath He given to the Son
     to have life in Himself (5:26)
     He declares also that He is Life itself (John 11:25; 14:6).

Now since life and love are one (as is apparent from what has been said above, n. 1, 2), it follows that the Lord, because He is Life itself, is Love itself.
5. But that this may reach the understanding, it must needs be known positively that the Lord, because He is Love in its very essence, that is, Divine Love, appears before the angels in heaven as a sun, and that from that sun heat and light go forth; the heat which goes forth therefrom being in its essence love, and the light which goes forth therefrom being in its essence wisdom; and that so far as the angels are recipients of that spiritual heat and of that spiritual light, they are loves and wisdoms; not loves and wisdoms from themselves, but from the Lord. That spiritual heat and that spiritual light not only flow into angels and affect them, but they also flow into men and affect them just to the extent that they become recipients; and they become recipients in the measure of their love to the Lord and love towards the neighbor. That sun itself, that is, the Divine Love, by its heat and its light, cannot create any one immediately from itself; for one so created would be Love in its essence, which Love is the Lord Himself; but it can create from substances and matters so formed as to be capable of receiving the very heat and the very light; comparatively as the sun of the world cannot by its heat and light produce germinations on the earth immediately, but only out of earthy matters in which it can be present by its heat and light, and cause vegetation. In the spiritual world the Divine Love of the Lord appears as a sun, and
Pages