You are here
قراءة كتاب Studies in Occultism; A Series of Reprints from the Writings of H. P. Blavatsky No. 1: Practical Occultism—Occultism versus the Occult Arts—The Blessings of Publicity
تنويه: تعرض هنا نبذة من اول ١٠ صفحات فقط من الكتاب الالكتروني، لقراءة الكتاب كاملا اضغط على الزر "اشتر الآن"
Studies in Occultism; A Series of Reprints from the Writings of H. P. Blavatsky No. 1: Practical Occultism—Occultism versus the Occult Arts—The Blessings of Publicity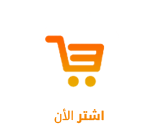 to feel towards his co-students "as the fingers on one hand"? Those co-students, too, are not of his own selection, or chosen by himself from personal sympathy and appreciation. They are chosen by his teacher on far other grounds, and he who would be a student must first be strong enough to kill out in his heart all feelings of dislike and antipathy to others. How many Westerns are ready even to attempt this in earnest?
And then the details of daily life, the command not to touch even the hand of one's nearest and dearest. How contrary to Western notions of affection and good feeling! How cold and hard it seems. Egotistical too, people would say, to abstain from giving pleasure to others for the sake of one's own development. Well, let those who think so defer till another lifetime the attempt to enter the path in real earnest. But let them not glory in their own fancied unselfishness. For, in reality, it is only the seeming appearances which they allow to deceive them, the conventional notions, based on emotionalism and gush, or so-called courtesy, things of the unreal life, not the dictates of Truth.
But even putting aside these difficulties, which may be considered "external," though their importance is none the less great, how are students in the West to "attune themselves" to harmony as here required of them? So strong has personality grown in Europe and America, that there is no school of artists even whose members do not hate and are not jealous of each other. "Professional" hatred and envy have become proverbial; men seek each to benefit himself at all costs, and even the so-called courtesies of life are but a hollow mask covering these demons of hatred and jealousy.
In the East the spirit of "non-separateness" is inculcated as steadily from childhood up, as in the West the spirit of rivalry. Personal ambition, personal feelings and desires, are not encouraged to grow so rampant there. When the soil is naturally good, it is cultivated in the right way, and the child grows into a man in whom the habit of subordination of one's lower to one's higher Self is strong and powerful. In the West men think that their own likes and dislikes of other men and things are guiding principles for them to act upon, even when they do not make of them the law of their lives and seek to impose them upon others.
Let those who complain that they have learned little in the Theosophical Society lay to heart the words written in an article in the Path for last February:—"The key in each degree is the aspirant himself." It is not "the fear of God" which is "the beginning of Wisdom," but the knowledge of self which is wisdom itself.
How grand and true appears, thus, to the student of Occultism who has commenced to realize some of the foregoing truths, the answer given by the Delphic Oracle to all who came seeking after Occult Wisdom—words repeated and enforced again and again by the wise Socrates:—MAN KNOW THYSELF.
Chelaship has nothing whatever to do with means of subsistence or anything of the kind, for a man can isolate his mind entirely from his body and its surroundings. Chelaship is a state of mind, rather than a life according to hard and fast rules, on the physical plane. This applies especially to the earlier, probationary period, while the rules given in Lucifer for April last pertain properly to a later stage, that of actual occult training and the development of occult powers and insight. These rules indicate, however, the mode of life which ought to be followed by all aspirants so far as practicable, since it is the most helpful to them in their aspirations.
It should never be forgotten that Occultism is concerned with the inner man, who must be strengthened and freed from the dominion of the physical body and its surroundings, which must become his servants. Hence the first and chief necessity of Chelaship is a spirit of absolute unselfishness and devotion to Truth; then follow self-knowledge and self-mastery. These are all-important; while outward observance of fixed rules of life is a matter of secondary moment.—Lucifer: IV, 348, note.
OCCULTISM VERSUS THE
OCCULT ARTS
"I oft have heard, but ne'er believed till now,
There are, who can by potent magic spells
Bend to their crooked purpose Nature's laws."
Milton

In this month's Correspondence several letters testify to the strong impression produced on some minds by our last month's article "Practical Occultism." Such letters go far to prove and strengthen two logical conclusions:—

(a) There are more well-educated and thoughtful men who believe in the existence of Occultism and Magic (the two differing vastly) than the modern materialist dreams of; and:—
(b) That most of the believers (comprising many theosophists) have no definite idea of the nature of Occultism and confuse it with the Occult sciences in general, the "Black art" included.
Their representations of the powers it confers upon man, and of the means to be used to acquire them are as varied as they are fanciful. Some imagine that a master in the art, to show the way, is all that is needed to become a Zanoni. Others, that one has but to cross the Canal of Suez and go to India to bloom forth as a Roger Bacon or even a Count St. Germain. Many take for their ideal Margrave with his ever-renewing youth, and care little for the soul as the price paid for it. Not a few, mistaking "Witch-of-Endorism" pure and simple, for Occultism—"through the yawning Earth from Stygian gloom, call up the meager ghost to walks of light," and want, on the strength of this feat, to be regarded as full blown Adepts. "Ceremonial Magic" according to the rules mockingly laid down by Éliphas Lévi, is another imagined alter ego of the philosophy of the Arhats of old. In short, the prisms through which Occultism appears, to those innocent of the philosophy, are as multicolored and varied as human fancy can make them.
Will these candidates to Wisdom and Power feel very indignant if told the plain truth? It is not only useful, but it has now become necessary to disabuse most of them and before it is too late. This truth may be said in a few words: There are not in the West half-a-dozen among the fervent hundreds who call themselves "Occultists," who have even an approximately correct idea of the nature of the Science they seek to master. With a few exceptions, they are all on the highway to Sorcery. Let them restore some order in the chaos that reigns in their minds, before they protest against this statement. Let them first learn the true relation in which the Occult Sciences stand to Occultism, and the difference between the two, and then feel wrathful if they still think themselves right. Meanwhile, let them learn that Occultism differs from Magic and other secret Sciences as the glorious Sun does from a rush-light, as the immutable and immortal Spirit of Man—the reflection of the absolute, causeless, and unknowable all,—differs from the mortal clay—the human body.
In our highly civilized West, where modern languages have been formed, and words coined, in the wake of ideas and
Pages