You are here
قراءة كتاب The Last Journals of David Livingstone, in Central Africa, from 1865 to His Death, Volume II (of 2), 1869-1873 Continued By A Narrative Of His Last Moments And Sufferings, Obtained From His Faithful Servants Chuma And Susi
تنويه: تعرض هنا نبذة من اول ١٠ صفحات فقط من الكتاب الالكتروني، لقراءة الكتاب كاملا اضغط على الزر "اشتر الآن"
The Last Journals of David Livingstone, in Central Africa, from 1865 to His Death, Volume II (of 2), 1869-1873 Continued By A Narrative Of His Last Moments And Sufferings, Obtained From His Faithful Servants Chuma And Susi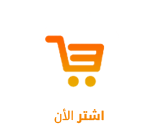 THE LAST JOURNALS
OF
DAVID LIVINGSTONE,
IN CENTRAL AFRICA,
FROM 1865 TO HIS DEATH.
CONTINUED BY A NARRATIVE OF
HIS LAST MOMENTS AND SUFFERINGS,
OBTAINED FROM
HIS FAITHFUL SERVANTS CHUMA AND SUSI,
BY HORACE WALLER, F.R.G.S.,

RECTOR OF TWYWELL, NORTHAMPTON.
IN TWO VOLUMES.—VOL. II.

[1869–1873]
WITH PORTRAIT, MAPS, AND ILLUSTRATIONS.
LONDON:
JOHN MURRAY, ALBEMARLE STREET.
1874.
---
Evening Ilala. 29 April, 1873.
---
CONTENTS.
Bad beginning of the new year. Dangerous illness. Kindness of Arabs. Complete helplessness. Arrive at Tanganyika. The Doctor is conveyed in canoes. Kasanga Islet. Cochin-China fowls. Reaches Ujiji. Receives some stores. Plundering hands. Slow recovery. Writes despatches. Refusal of Arabs to take letters. Thani bin Suellim. A den of slavers. Puzzling current in Lake Tanganyika. Letters sent off at last. Contemplates visiting the Manyuema. Arab depredations. Starts for new explorations in Manyuema, 12th July, 1869. Voyage on the Lake. Kabogo East. Crosses Tanganyika. Evil effects of last illness. Elephant hunter's superstition. Dugumbé. The Lualaba reaches the Manyuema. Sons of Moenékuss. Sokos first heard of. Manyuema customs. Illness.
Prepares to explore River Lualaba. Beauty of the Manyuema country. Irritation at conduct of Arabs. Dugumbé's ravages. Hordes of traders arrive. Severe fever. Elephant trap. Sickness in camp. A good Samaritan. Reaches Mamohela and is prostrated. Beneficial effects of Nyumbo plant. Long illness. An elephant of three tusks. All men desert except Susi, Chuma, and Gardner. Starts with these to Lualaba. Arab assassinated by outraged Manyuema. Returns baffled to Mamohela. Long and dreadful suffering from ulcerated feet. Questionable cannibalism. Hears of four river sources close together. Resumé of discoveries. Contemporary explorers. The soko. Description of its habits. Dr. Livingstone feels himself failing. Intrigues of deserters
Footsteps of Moses. Geology of Manyuema land. "A drop of comfort." Continued sufferings. A stationary explorer. Consequences of trusting to theory. Nomenclature of Rivers and Lakes. Plunder and murder is Ujijian trading. Comes out of hut for first time after eighty days' illness. Arab cure for ulcerated sores. Rumour of letters. The loss of medicines a great trial now. The broken-hearted chief. Return of Arab ivory traders. Future plans. Thankfulness for Mr. Edward Young's Search Expedition. The Hornbilled Phoenix. Tedious delays. The bargain for the boy. Sends letters to Zanzibar. Exasperation of Manyuema against Arabs. The "Sassassa bird." The disease "Safura."
Degraded state of the Manyuema. Want of writing materials. Lion's fat a specific against tsetse. The Neggeri. Jottings about Meréré. Various sizes of tusks. An epidemic. The strangest disease of all! The New Year. Detention at Bambarré. Goître. News of the cholera. Arrival of coast caravan. The parrot's-feather challenge. Murder of James. Men arrive as servants. They refuse to go north. Part at last with malcontents. Receives letters from Dr. Kirk and the Sultan. Doubts as to the Congo or Nile. Katomba presents a young soko. Forest scenery. Discrimination of the Manyuema. They "want to eat a white one." Horrible bloodshed by Ujiji traders. Heartsore and sick of blood. Approach Nyañgwé. Reaches the Lualaba
The Chitoka or market gathering. The broken watch. Improvises ink. Builds a new house at Nyañgwé on the bank of the Lualaba. Marketing. Cannibalism. Lake Kamalondo. Dreadful effect of slaving. News of country across the Lualaba. Tiresome frustration. The Bakuss. Feeble health. Busy scene at market. Unable to procure canoes. Disaster to Arab canoes. Rapids in Lualaba. Project for visiting Lake Lincoln and the Lomamé. Offers large reward for canoes and men. The slave's mistress. Alarm, of natives at market. Fiendish slaughter of women by Arabs. Heartrending scene. Death on land and in the river. Tagamoio's assassinations. Continued slaughter across the river. Livingstone becomes desponding
Leaves for Ujiji. Dangerous journey through forest. The Manyuema understand Livingstone's kindness. Zanzibar slaves. Kasongo's. Stalactite caves. Consequences of eating parrots. Ill. Attacked in the forest. Providential deliverance. Another extraordinary escape. Taken for Mohamad Bogharib. Running the gauntlet for five hours. Loss of property. Reaches place of safety. Ill. Mamohela. To the Luamo. Severe disappointment. Recovers. Severe marching. Reaches Ujiji. Despondency. Opportune arrival of Mr. Stanley. Joy and thankfulness of the old traveller. Determines to examine north end of Lake Tanganyika. They start. Reach the Lusizé. No outlet. "Theoretical discovery" of the real outlet. Mr. Stanley ill. Returns to Ujiji. Leaves stores there. Departure for Unyanyembé with Mr. Stanley. Abundance of game. Attacked by bees. Serious illness of Mr. Stanley. Thankfulness at reaching Unyanyembé
Determines to continue his work. Proposed route. Refits. Robberies discovered. Mr. Stanley leaves. Parting messages. Mteza's people arrive. Ancient Geography. Tabora. Description of the country. The Banyamwezi. A Baganda bargain. The population of Unyamyembe. The Mirambo war. Thoughts on Sir Samuel Baker's policy. The cat and the snake. Firm faith. Feathered neighbours. Mistaken notion concerning mothers. Prospects for missionaries. Halima. News of other travellers. Chuma is married
Letters arrive at last. Sore intelligence. Death of an old friend. Observations on the climate. Arab caution. Dearth of Missionary enterprise. The slave trade and its horrors.
Pages