You are here
قراءة كتاب The Makers of Canada: Bishop Laval
تنويه: تعرض هنا نبذة من اول ١٠ صفحات فقط من الكتاب الالكتروني، لقراءة الكتاب كاملا اضغط على الزر "اشتر الآن"
The Makers of Canada: Bishop Laval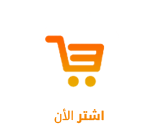 THE MAKERS OF CANADA
BISHOP LAVAL
BY
A. LEBLOND DE BRUMATH
TORONTO
MORANG & CO., LIMITED
1912
Entered according to Act of the Parliament of Canada in the year 1906 by Morang & Co., Limited, in the Department of Agriculture.
---
CONTENTS
CHAPTER I
ESTABLISHMENT OF THE CATHOLIC CHURCH IN CANADA
1
CHAPTER II
THE EARLY YEARS OF FRANÇOIS DE LAVAL
15
CHAPTER III
THE SOVEREIGN COUNCIL
31
CHAPTER IV
ESTABLISHMENT OF THE SEMINARY
47
CHAPTER V
MGR. DE LAVAL AND THE SAVAGES
61
CHAPTER VI
SETTLEMENT OF THE COLONY
77
CHAPTER VII
THE SMALLER SEMINARY
97
CHAPTER VIII
THE PROGRESS OF THE COLONY
113
CHAPTER IX
BECOMES BISHOP OF QUEBEC
129
CHAPTER X
FRONTENAC IS APPOINTED GOVERNOR
143
CHAPTER XI
A TROUBLED ADMINISTRATION
157
CHAPTER XII
THIRD VOYAGE TO FRANCE
169
CHAPTER XIII
LAVAL RETURNS TO CANADA
181
CHAPTER XIV
RESIGNATION OF MGR. DE LAVAL
195
CHAPTER XV
MGR. DE LAVAL COMES FOR THE LAST TIME TO CANADA
   211
CHAPTER XVI
MASSACRE OF LACHINE
223
CHAPTER XVII
THE LABOURS OF OLD AGE
235
CHAPTER XVIII
LAST DAYS OF MGR. DE LAVAL
249
CHAPTER XIX
DEATH OF MGR. DE LAVAL
261
INDEX
271
---
CHAPTER I
ESTABLISHMENT OF THE CATHOLIC CHURCH IN CANADA
If, standing upon the threshold of the twentieth century, we cast a look behind us to note the road traversed, the victories gained by the great army of Christ, we discover everywhere marvels of abnegation and sacrifice; everywhere we see rising before us the dazzling figures of apostles, of doctors of the Church and of martyrs who arouse our admiration and command our respect. There is no epoch, no generation, even, which has not given to the Church its phalanx of heroes, its quota of deeds of devotion, whether they have become illustrious or have remained unknown.
Born barely three centuries ago, the Christianity of New France has enriched history with pages no less glorious than those in which are enshrined the lofty deeds of her elders. To the list, already long, of workers for the gospel she has added the names of the Récollets and of the Jesuits, of the Sulpicians and of the Oblate Fathers, who crossed the seas to plant the faith among the hordes of barbarians who inhabited the immense regions to-day known as the Dominion of Canada.
And
Pages