You are here
قراءة كتاب Great Singers, First Series Faustina Bordoni To Henrietta Sontag
تنويه: تعرض هنا نبذة من اول ١٠ صفحات فقط من الكتاب الالكتروني، لقراءة الكتاب كاملا اضغط على الزر "اشتر الآن"
Great Singers, First Series Faustina Bordoni To Henrietta Sontag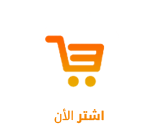 GREAT SINGERS
FAUSTINA BORDONI  TO  HENRIETTA SONTAG
FIRST SERIES
BY GEORGE T. FERRIS
1891
Copyright, 1879, By D. APPLETON AND COMPANY.
---
NOTE.
In compiling and arranging the material which enters into the following sketches of distinguished singers, it is only honest to disclaim any originality except such as may be involved in a picturesque presentation of facts. The compiler has drawn freely from a great variety of sources, and has been simply guided by the desire to give the reading public such a digest of the more important incidents in the careers of the celebrities treated of as should be at once compact, racy, and accurate. To serve this purpose the opinions and descriptions of writers and critics contemporary with the subjects have been used at length, and no means overlooked to give the sketches that atmosphere of freshness which is the outcome of personal observation. All that a compilation of this kind can hope to effect is best gained in preserving this kind of vividness, instead of revamping impressions and opinions into second-hand forms. Pains have been taken to verify dates and facts, and it is believed they will be found trustworthy.
It will be observed that many well-known singers have been omitted, or treated only incidentally: among the earlier singers, such as Anas-tasia Robinson, Mingotti, Anna Maria Crouch, and Anna Selina Storace; among more recent ones, such as Mmes. Fodor, Cinti-Damoreau, Camperese, Pisaroni, Miss Catherine Stephens, Mrs. Paton-Wood, Mme. Dorus-Gras, and Cornelie Falcon. This omission has been indispensable in a work whose purpose has been to cover only the lives of the very great names in operatic art, as the question of limit has been inflexible. A supplementary volume will give similar sketches of later celebrities.
The works from which material has been most freely drawn are as follows: Bernard's "Retrospection of the Stage"; Dr. Burney's various histories of music; Chorley's "Thirty Years' Musical Recollections"; Dibdin's "Complete History of the English Stage"; Ebers's "Seven Years of the King's Theatre"; Fétis's "Biographie des Musiciens"; Hogarth's "Musical Drama"; Sutherland Edwards's "History of the Opera"; Arsène Houssaye's "Galerie des Portraits"; Michael Kelly's "Reminiscences"; Lord Mount Edgcumbe's "Musical Reminiscences"; Oxberry's "Dramatic Biography and Histrionic Anecdotes"; Mrs. Clayton's "Queens of Song"; Arthur Simpson's "Memoirs of Catalani"; and Grove's "Dictionary of Music and Musicians."
---
Contents
---
DETAILED CONTENTS.
FAUSTINA BORDONI.
The Art-Battles of Handel's Time.—The Feud between Cuzzoni
and Faustina.—The Character of the Two Rivals as Women and
Artists.—Faustina's Career.—Her Marriage with Adolph Hasse, and
something about the Composer's Music.—Their Dresden Life.—Cuzzoni's
Latter Years.—Sketch of the Great Singer Farinelli.—The Old Age of
Hasse and Faustina


CATARINA GABRIELLI.
The Cardinal and the Daughter of the Cook.—The Young Prima Donna's
Début in Lucca.—Dr. Burney's Description of Gabrielli.—Her
Caprices, Extravagances, and Meeting with Metastasio.—Her Adventures
in Vienna.—Bry-done on Gabrielli.—Episodes of her Career in Sicily
and Parma.—She sings at the Court of Catharine of Russia.—Sketches
ol Caffarelli and Pacchierotti.—Gabrielli in London, and her Final
Retirement from Art


SOPHIE ARNOULD.
The French Stage as seen by Rousseau.—Intellectual Ferment of the
Period.—Sophie Arnould, the Queen of the most Brilliant of Paris
Salons.—Her Early Life and Connection with Comte de Lauraguais.—Her
Reputation as the Wittiest Woman of the Age.—Art Association with the
Great German Composer, Gluck.—The Rivalries and Dissensions of the
Period.—Sophie's Rivals and Contemporaries, Madame St. Huberty,
the Vestrises Father and Son, Madelaine Guimard.—Opera during the
Revolution.—The Closing Days of Sophie Arnould's Life.—Lord Mount
Edgcumbe's Opinion of her as an Artist


ELIZABETH BILLINGTON AND HER CONTEMPORARIES.
ELIZABETH BILLINGTON AND HER CONTEMPORARIES.
Elizabeth Weichsel's Runaway Marriage.—__Début__ at Covent
Garden.—Lord Mount Edgcumbe's Opinion of her Singing.—Her Rivalry with
Mme. Mara.—Mrs. Billington's Greatness in English Opera.—She sings in
Italy in 1794-'99.—Her Great Power on the Italian Stage.—Marriage with
Felican.—Reappearance in London in Italian and English Opera.—Sketch
of Mme. Mara's Early Life.—Her Great Triumphs on the English
Stage.—Anecdotes of her Career and her Retirement from
England.—Grassini and Napoleon.—The Italian Prima Donna disputes

Pages