You are here
قراءة كتاب Great Singers, Second Series Malibran To Titiens
تنويه: تعرض هنا نبذة من اول ١٠ صفحات فقط من الكتاب الالكتروني، لقراءة الكتاب كاملا اضغط على الزر "اشتر الآن"
Great Singers, Second Series Malibran To Titiens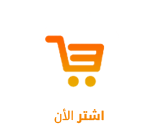 GREAT SINGERS
MALIBRAN TO TITIENS
SECOND SERIES
BY GEORGE T. FERRIS
1891
Copyright, 1881, By D. APPLETON AND COMPANY.
---
NOTE.
In the preparation of this companion volume of "Great Singers," the same limitations of purpose have guided the author as in the case of the earlier book, which sketched the lives of the greatest lyric artists from Faustina Bordoni to Henrietta Sontag. It has been impossible to include any but those who stand incontestably in the front rank of the operatic profession, except so far as some account of the lesser lights is essential to the study of those artistic lives whose names make the captions of these sketches. So, too, it has been attempted to embody, in several of the articles, intelligent, if not fully adequate, notice of a few of the greatest men singers, who, if they have not aroused as deep an enthusiasm as have those of the other sex, are perhaps justly entitled to as much consideration on art grounds. It will be observed that the great living vocalists have been excluded from this book, except those who, having definitely retired from the stage, may be considered as dead to their art. This plan has been pursued, not from any undervaluation of the Pattis, the Nilssons, and the Luccas of the present musical stage, but because, in obeying that necessity imposed by limitation of space, it has seemed more desirable to exclude those whose place in art is not yet finally settled, rather than those whose names belong to history, and who may be seen in full perspective.
The material from which this little book is compiled has been drawn from a variety of sources, among which may be mentioned the three works of Henry F. Chorley, "Music and Manners in France and Germany," "Modern German Music," and "Thirty Years' Musical Kecollections"; Sutherland Edwards's "History of the Opera"; Fetis's "Biographie des Musiciens"; Ebers's "Seven Years of the King's Theatre"; Lumley's "Reminiscences"; Charles Hervey's "Theatres of Paris"; Arsène Houssaye's "Galerie de Portraits"; Countess de Merlin's "Mémoires de Madame Malibran"; Ox-berry's "Dramatic Biography and Histrionic Anecdotes"; Crowest's "Musical Anecdotes" and Mrs. Clayton's "Queens of Song."
---
Contents
---
DETAILED CONTENTS.
MARIA FELICIA MALIBRAN.
The Childhood of Maria Garcia.—Her Father's Sternness and Severe
Discipline.—Her First Appearance as an Artist on the Operatic
Stage.—Her Genius and Power evident from the Beginning.—Anecdotes
of her Early Career.—Manuel Garcia's Operatic Enterprise in New
York.—Maria Garcia is inveigled into marrying M. Malibran.—Failure of
the Garcia Opera, and Maria's Separation from her Husband.—She
makes her Début in Paris with Great Success.—Madame Malibran's
Characteristics as a Singer, a Genius, and a Woman.—Anecdotes of her
Generosity and Kindness.—She sings in a Great London Engagement.—Her
Eccentric and Daring Methods excite Severe Criticism.—Her Reckless
Expenditure of Strength in the Pursuit of her Profession or
Pleasures.—Madame Malibran's Attachment to De Bériot.—Anecdotes of
her Public and Private Career.—Malibran in Italy, where she becomes
the Popular Idol.—Her Last London Engagement.—Her Death at Manchester
during the Great Musical Festival


WILHELMINA SCHRÖDER-DEVRIENT.
Mme. Schröder-Devrient the Daughter of a Woman of Genius.—Her Early
Appearance on the Dramatic Stage in Connection with her Mother.—She
studies Music and devotes herself to the Lyric Stage.—Her Operatic
Début in Mozart's "Zauberflote."—Her Appearance and Voice.—Mlle.
Schröder makes her Début in her most Celebrated Character,
Fidelio.—Her own Description of the First Performance.—A Wonderful
Dramatic Conception.—Henry Chorley's Judgment of her as a Singer and
Actress.—She marries Carl Devrient at Dresden.—Mme. Schröder-Devrient
makes herself celebrated as a Representative of Weber's Romantic
Heroines.—Dissolution of her Marriage.—She makes Successful
Appearances in Paris and London in both Italian and German
Opera.—English Opinions of the German Artist.—Anecdotes of her London
Engagement.—An Italian Tour and Reëngagements for the Paris and London
Stage.—Different Criticisms of her Artistic Style.—Retirement from the
Stage, and Second Marriage.—Her Death in 1860, and the Honors paid to
the Memory of her Genius


GIULIA GRISI.
The Childhood of a Great
Pages