You are here
قراءة كتاب The Bay State Monthly, Volume 3, No. 1
تنويه: تعرض هنا نبذة من اول ١٠ صفحات فقط من الكتاب الالكتروني، لقراءة الكتاب كاملا اضغط على الزر "اشتر الآن"
The Bay State Monthly, Volume 3, No. 1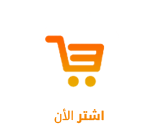 THE
Bay State Monthly
A Massachusetts Magazine
OF
LITERATURE, HISTORY, BIOGRAPHY, AND STATE PROGRESS
---
VOLUME III
---
BOSTON
JOHN N. McCLINTOCK AND COMPANY
PUBLISHERS
No. 31 MILK STREET
1885
Entered according to Act of Congress, in the year 1885, by John N. McClintock and Company, in the office of the Librarian of Congress at Washington. All rights reserved.
---
Contents
CLAYTON-BULWER TREATY VS. MONROE DOCTRINE.
THE DIVORCE LEGISLATION OF MASSACHUSETTS.
SHEM DROWNE AND HIS HANDIWORK.
THE WEDDING IN YE DAYS LANG SYNE.
A REMINISCENCE OF COL. FLETCHER WEBSTER.
---
CONTENTS OF VOLUME III.
Adams, Samuel, The Patriot, (4 Illustrations)
Edward P. Guild
401
Amesbury, The Home of Whittier, (3 Illustrations)
Frances C. Sparhawk
418
Andrew, John Albion, (2 Illustrations)
141
Among the Books
136, 218, 306, 388, 469
Assessment Insurance
G.A. Litchfield
317
Assessment Life Insurance
Sheppard Homans
411
Authoritative Literature of the Civil War
George Lowell Austin
313, 408
Boston Latin School, The
74
Christopher Gault.—A Story
Edward P. Guild
278
City of Worcester, The (18 Illustrations)
Fanny Bullock Workman
147
Clarke, Colonel John B., Sketch of the Life of
9
Civil War, Authoritative Literature of the
313, 408
Clayton-Bulwer Treaty vs. Monroe Doctrine
George W. Hobbs
17
Coffin, Charles Carleton, Sketch of the life of
1
Concord Men and Memories, (6 Illustrations)
Geo. B. Bartlett
224
Concord, N.H., Impression D'un Français
Prof. Emile Pingault
16
Conspiracy of 1860-61, The
Geo. Lowell Austin
233
Crapo, Hon. William Wallace, Biographical sketch
Edward P. Guild
309
David, Barnabas Brodt
Rev. J.G. Davis D.D.
69
Divorce Legislation of Massachusetts
Chester F. Sanger
27
Drowne, Shem, and his Handiwork
Elbridge H. Goss
33
Early English Poetry
Prof. Edwin H. Sanborn LL.D.
125
Editor's Table
139, 215, 300, 384, 463
Elizabeth, A Romance of Colonial Days
Frances C. Sparhawk
48, 107, 202, 289, 384, 447
First New England Witch
Willard H. Morse M.D.
270
Fort Shirley
Prof. A.L. Perry
341
Grimke Sisters, The
George Lowell Austin
183
Hero of Lake Erie, The (1 Illustration)
Hon. William P. Sheffield
321
Hingham,
Pages