You are here
قراءة كتاب The Bay State Monthly, Volume 3, No. 2
تنويه: تعرض هنا نبذة من اول ١٠ صفحات فقط من الكتاب الالكتروني، لقراءة الكتاب كاملا اضغط على الزر "اشتر الآن"
The Bay State Monthly, Volume 3, No. 2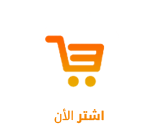 entering manhood, than a stall in the market house. In common with multitudes of young men and men in middle age he was turning his thoughts towards the boundless West. Ohio was the bourne for emigrants at that period. Thousands of New Englanders were selecting their homes in the Western Reserve. At Ashtabula the young man from Quincy market began the business of supplying Boston and New York with beef and pork, making his shipments via the Erie Canal.
But there was a farther West, and in the Winter of 1833-4 he proceeded to Chicago, then a village of three hundred inhabitants, and began to supply them, and the company of soldiers garrisoning Fort Dearborn, with fresh beef; hanging up his slaughtered cattle upon a tree standing on the site now occupied by the Court House.
This glance at the condition of society and the mechanic arts during the boyhood of Sylvester Marsh, and this look at the struggling village of Chicago when he was in manhood's prime, enables us to comprehend in some slight degree the mighty trend of events during the life time of a single individual; an advancement unparalleled through all the ages.
For eighteen years, the business begun under the spreading oak upon what is now Court House square, in Chicago, was successfully conducted,—each year assuming larger proportions. He was one of the founders of Chicago, doing his full share in the promotion of every public enterprise. The prominent business men with whom he associated were John H. Kuisie, Baptiste Bounier, Deacon John Wright, Gurdon S. Hubbard, William H. Brown, Dr. Kimberly, Henry Graves, the proprietor of the first Hotel, the Mansion house, the first framed two-story building erected, Francis Sherman, who arrived in Chicago the same year and became subsequent builder of the Sherman House.
Mr. Marsh was the originator of meat packing in Chicago, and invented many of the appliances used in the process—especially the employment of steam.
In common with most of the business men of the country, he suffered loss from the re-action of the speculative fever which swept over the country during the third decade of the century; but the man whose boyhood had been passed on the Campton hills was never cast down by commercial disaster. His entire accumulations were swept away, leaving a legacy of liability; but with undaunted bravery he began once more, and by untiring energy not only paid the last dollar of liability, but accumulated a substantial fortune—engaging in the grain business.
His active mind was ever alert to invent some method for the saving of human muscle by the employment of the forces of nature. He invented the dried-meal process, and "Marsh's Caloric Dried Meal" is still an article of commerce.
While on a visit to his native state in 1852, he ascended Mount Washington, accompanied by Rev. A.C. Thompson, pastor of the Eliot Church, Roxbury, and while struggling up the steep ascent, the idea came to him that a railroad to the summit was feasable and that it could be made a profitable enterprise. He obtained a charter for such a road in 1858, but the breaking out of the war postponed action till 1866, when a company was formed and the enterprise successfully inaugurated and completed.
Leaving Chicago he returned to New England, settling in Littleton, New Hampshire, in 1864; removing to Concord, New Hampshire, in 1879, where the closing years of his life were passed.
Mr. Marsh was married, first, April 4, 1844, to Charlotte D. Bates, daughter of James Bates of Munson, Massachusetts. The union was blessed with three children, of whom but one, Mary E. Marsh, survives. She resides in New York. Mrs. Marsh died August 20, 1852, at the age of thirty-six years. She was a woman of the finest mental qualities, highly educated, and very winning in her person and manners.
Mr. Marsh married, second, March 23, 1855, Cornelia H. Hoyt, daughter of Lumas T. Hoyt of St. Albans, Vermont. Three daughters of the five children born of this marriage live and reside with their mother in Concord, New Hampshire. Mr. Marsh died December 30, 1884, in Concord, and was buried in Blossom Hill Cemetery.
Mr. Marsh was to the very last years of his life a public-spirited citizen, entering heartily into any and every scheme which promised advantage to his fellow man. His native State was especially dear to him. He was very fond of his home and of his family. He was a devout Christian, and scrupulous in every business transaction not to mislead his friends by his own sanguine anticipations of success. His faith and energy were such that men yielded respect and confidence to his grandest projects; and capital was always forthcoming to perfect his ideas.
He had a wonderful memory for dates, events, and statistics, always maintaining his interest in current events. Aside from the daily newspapers, his favorite reading was history. The business, prosperity, and future of this country was an interesting theme of conversation with him. In business he not only possessed good judgment, wonderful energy, and enthusiasm, but caution.
He was philosophical in his desire to acquire wealth, knowing its power to further his plans, however comprehensive and far-reaching. Immense wealth was never his aim. He was unselfish, thinking ever of others. He had a strong sense of justice, and desired to do right—not to take advantage of another. He was generous and large in his ideas. He was benevolent, giving of his means in a quiet and unostentatious way. He took a great interest in young men, helping them in their struggles, with advice, encouragement, and pecuniary assistance. Students, teachers, helpless women, colored boys and girls, in early life slaves, came in for a share of his large-hearted bounty, as well as the Church with its many charities and missions.
Mr. Marsh was a consistent Christian gentleman, for many years identified with the Congregational denomination. He was a Free Mason; in politics he was an anti-slavery Whig, and later a Republican. In private life he was a kind, generous, and indulgent husband and father, considerate of those dependent on him, relieving them of every care and anxiety.
He was a typical New Englander, a founder of institutions, a promoter of every enterprise beneficial to society.
---
BARNABAS BRODT DAVID.
By Rev. J.G. Davis, D.D.
In the early records of the French Protestant Church of New York City, appears the name of John David, a Huguenot, an emigrant, who married Elizabeth Whinehart. They settled in Albany, and had eleven children, of whom only five attained majority. Peter David, the sixth child, born March 11, 1764, married Elizabeth Caldwell, born May 24, 1764, the only child of Joseph Caldwell, an officer in the British navy. They also lived in Albany and had a large family of eleven children; Barnabas Brodt David, born August 8, 1802, the subject of the following sketch, was the ninth child and fifth son. On the death of his mother, which occurred September 17, 1808, the family was widely scattered, and the lad Barnabas found a home for the next five years with a family named Truax, in Hamilton Village, New York. At the end of this period he was taken into the family of an older brother, Noble Caldwell David, who resided in Peterborough, New York. Of his previous opportunities of instruction we are not informed, but during his stay of two years in Peterborough he was permitted to attend school part of the time. The death of Caldwell David's wife became the occasion of a third removal, which brought him to Keene, New Hampshire, into the care of an older sister, Mrs. David Holmes. The journey was made in the winter, in an open sleigh, without robes, and being poorly clad, the hardship and exposure were vividly
Pages