You are here
قراءة كتاب The Bay State Monthly, Volume 3, No. 3
تنويه: تعرض هنا نبذة من اول ١٠ صفحات فقط من الكتاب الالكتروني، لقراءة الكتاب كاملا اضغط على الزر "اشتر الآن"
The Bay State Monthly, Volume 3, No. 3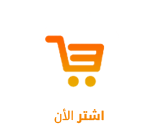 "It was the summer of 1862, when emancipation was being talked a great deal. We had not had any great successes, and everybody had a notion that emancipation ought to come. One day the Governor sent for me to come up to the State-House. I went up to his room, and I never shall forget how I met him. He was signing some kind of bonds, standing at a tall desk in the Council Chamber, in his shirt-sleeves, his fingers all covered with ink. He said, 'How do you do? I want you to go to Washington.'—'Why, Governor,' said I, 'I can't go to Washington on any such notice as this; I am busy, and it is impossible for me to go.'—'All my folks are serving their country,' said he; and he mentioned the various services the members of his staff were engaged in, and said with emphasis, 'Somebody must go to Washington.'—'Well, Governor, I don't see how I can.' Said he, 'I command you to go!'—'Well,' said I, 'Governor, put it in that way and I shall go, of course.'—'There is something going on,' he remarked. 'This is a momentous time.' He turned suddenly towards me and said, 'You believe in prayer, don't you?' I said, 'Why, of course.'—'Then let us pray;' and he knelt right down at the chair that was placed there; we both kneeled down, and I never heard such a prayer in all my life. I never was so near the throne of God, except when my mother died, as I was then. I said to the Governor, 'I am profoundly impressed; and I will start this afternoon for Washington.' I soon found out that emancipation was in everybody's mouth, and when I got to Washington and called upon Sumner, he began to talk emancipation. He asked me to go and see the President, and tell him how the people of Boston and New England regarded it. I went to the White House that evening and met the President. We first talked about everything but emancipation, and finally he asked me what I thought about emancipation. I told him what I thought about it, and said that Governor Andrew was so far interested in it that I had no doubt he had sent me on there to post the President in regard to what the class of people I met in Boston and New York thought of it, and then I repeated to him, as I had previously to Sumner, this prayer of the Governor's, as well as I could remember it. The President said, 'When we have the Governor of Massachusetts to send us troops in the way he has, and when we have him to utter such prayers for us, I have no doubt that we shall succeed.' In September the Governor sent for me. He had a despatch that emancipation would be proclaimed, and it was done the next day. You remember the President made proclamation in September to take effect in January. Well, he and I were together alone again in the Council Chamber. Said he, 'You remember when I wanted you to go on to Washington?' I said, 'Yes, I remember it very well.'—'Well,' said he, 'I didn't know exactly what I wanted you to go for then. Now I will tell you what let's do; you sing "Coronation," and I'll join with you.' So we sang together the old tune, and also "Praise God from whom all blessings flow." Then I sang "Old John Brown," he marching around the room and joining in the chorus after each verse."
After the war had begun, Governor Andrew insisted on every measure to defeat the Confederate armies that was consistent with the laws of war. He was especially strenuous in demanding the emancipation of the slaves, as the following quotation from a sketch by Mr. Albert G. Browne, Jr., the Governor's military secretary, will show:—
"Over the bodies of our soldiers who were killed at Baltimore he had recorded a prayer that he might live to see the end of the war, and a vow that, so long as he should govern Massachusetts, and so far as Massachusetts could control the issue, it should not end without freeing every slave in America. He believed, at the first, in the policy of emancipation as a war measure. Finding that timid counsels controlled the government at Washington, and the then commander of the Army of the Potomac, so that there was no light in that quarter, he hailed the action of Fremont in Missouri in proclaiming freedom to the Western slaves. Through all the reverses which afterwards befell that officer he never varied from this friendship; and when at last Fremont retired from the Army of Virginia, the Governor offered him the command of a Massachusetts regiment, and vainly urged him to take the field again under our State flag. Just so, afterwards, he welcomed the similar action of Hunter in South Carolina, and wrote in his defence the famous letter in which he urged 'to fire at the enemy's magazine.' He was deeply disappointed when the administration disavowed Hunter's act, for he had hoped much from the personal friendship which was known to exist between the General and the President. Soon followed the great reverses of McClellan before Richmond.
"The feelings of the Governor at this time, on the subject of emancipation, are well expressed in a speech which he made on Aug. 10, 1862, at the Methodist camp-meeting on Martha's Vineyard. It was the same speech in which occurs his remark since so often quoted:—
"'I know not what record of sin awaits me in the other world, but this I know, that I was never mean enough to despise any man because he was black.'
"Referring to slavery, he said:—
"'I have never believed it to be possible that this controversy should end and peace resume her sway until that dreadful iniquity has been trodden beneath our feet. I believe it cannot, and I have noticed, my friends (although I am not superstitious, I believe), that, from the day our government turned its back on the proclamation of General Hunter, the blessing of God has been withdrawn from our arms. We were marching on conquering and to conquer; post after post had fallen before our victorious arms; but since that day I have seen no such victories. But I have seen no discouragement. I bate not one jot of hope. I believe that God rules above, and that he will rule in the hearts of men, and that, either with our aid or against it, he has determined to let the people go. But the confidence I have in my own mind that the appointed hour has nearly come makes me feel all the more confidence in the certain and final triumph of our Union arms, because I do not believe that this great investment of Providence is to be wasted.'"
GOV. ANDREW'S BIRTHPLACE
Governor Andrew retired from office January 5, 1866, and, returning to private life, he again entered upon a large practice at the bar, which was lucrative as well.
On the 30th of October, 1867, he died suddenly of apoplexy, after tea, at his own home on Charles street, Boston. The body was laid in Mount Auburn Cemetery, but was afterwards removed to the old burial-place in Hingham, where a fine statue has since been erected over his grave.
Governor Andrew was married Christmas evening, December, 1848, to Miss Eliza Jane, daughter of Charles Hersey, of Hingham. They had four children living at the time of his death,—John Forrester, born Nov. 26, 1850; Elizabeth Loring, born July 29, 1852; Edith, born April 5, 1854; Henry Hersey, born April 28, 1858.
Mr. Edwin P. Whipple, who was first chosen as the most competent person to write the biography of Governor Andrew, after examining the Governor's private and official correspondence, affirmed that he could discover nothing in his most private notes which was not honorable.
Pages