You are here
قراءة كتاب The Visions of England Lyrics on leading men and events in English History
تنويه: تعرض هنا نبذة من اول ١٠ صفحات فقط من الكتاب الالكتروني، لقراءة الكتاب كاملا اضغط على الزر "اشتر الآن"
The Visions of England Lyrics on leading men and events in English History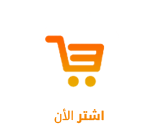 Transcribed from the 1889 Cassell and Company edition by David Price, [email protected]
THE VISIONS OF ENGLAND: LYRICS OF LEADING MEN AND EVENTS IN ENGLISH HISTORY
by
FRANCIS T. PALGRAVE
Professor of Poetry in the University of Oxford
Late Fellow of Exeter College
TANTA RES EST, UT PAENE VITIO MENTIS TANTUM OPUS INGRESSUS MIHI VIDEAR
CASSELL & COMPANY, limited:
LONDON, PARIS, NEW YORK & MELBOURNE
1889
THE VISIONS OF ENGLAND: Seventy Lyrics on leading Men and Events in English History: 8vo.  7/6
LYRICAL POEMS, Four Books: Extra Fcap.  8vo.  6/-
ORIGINAL HYMNS: 18mo.  1/6
* * * * *
Poetry edited by the same
THE GOLDEN TREASURY OF ENGLISH LYRICAL POETRY: 18mo.  4/6
THE CHILDREN'S TREASURY OF ENGLISH LYRICAL POETRY, with Notes and Glossary: 18mo.  2/6.  Or in two parts, 1/- each
SHAKESPEARE'S LYRICS.  SONGS FROM THE PLAYS AND SONNETS, with Notes: 18mo.  4/6
SELECTION FROM R. HERRICK'S LYRICAL POETRY, with Essay and Notes: 18mo.  4/6
THE POETICAL WORKS OF J. KEATS, reprinted; literatim from the original editions, with Notes: 18mo.  4/6
LYRICAL POEMS BY LORD TENNYSON, selected and arranged, with Notes: 18mo.  4/6
GLEN DESSERAY AND OTHER POEMS, by J. C. Shairp, late Principal of the United College, S. Andrews, and Professor of Poetry in the University of Oxford.  With Essay and Notes.  8vo.
Messrs. Macmillan, Bedford St., Covent Garden
* * * * *
To be published presently
THE TREASURY OF SACRED SONG, selected from the English Lyrical Poetry of Four Centuries, with Notes Explanatory and Biographical
Clarendon Press, Oxford
Aug. 1889
Again, on behalf of readers of this National Library, I have to thank a poet of our day—in this case the Oxford Professor of Poetry—for joining his voice to the voices of the past through which our better life is quickened for the duties of to-day.  Not for his own verse only, but for his fine sense also of what is truest in the poets who have gone before, the name of Francis Turner Palgrave is familiar to us all.  Many a home has been made the richer for his gathering of voices of the past into a dainty "Golden Treasury of English Songs."  Of this work of his own I may cite what was said of it in Macmillan's Magazine for October, 1882, by a writer of high authority in English Literature, Professor A. W. Ward, of Owens College.  "A very eminent authority," said Professor Ward, "has accorded to Mr. Palgrave's historical insight, praise by the side of which all words of mine must be valueless," Canon [now Bishop] Stubbs writes:—"I do not think that there is one of the Visions which does not carry my thorough consent and sympathy all through."
Here, then, Mr. Palgrave re-issues, for the help of many thousands more, his own songs of the memories of the Nation, addressed to a Nation that has not yet forfeited the praise of Milton.  Milton said of the Englishman, "If we look at his native towardliness in the roughcast, without breeding, some nation or
other may haply be better composed to a natural civility and right judgment than he.  But if he get the benefit once of a wise and well-rectified nurture, I suppose that wherever mention is made of countries, manners, or men, the English people, among the first that shall be praised, may deserve to be accounted a right pious, right honest, and right hardy nation."  So much is shown by the various utterances in this National Library.  So much is shown, in the present volume of it, by a poet's vision of the England that has been till now, and is what she has been.
H. M.
to the names of
HENRY HALLAM and FRANCIS PALGRAVE
friends and fellow-labourers in english history
for forty years,
who, differing often in judgment,
were at one throughout life in devoted love of
justice, truth, and england,
in affectionate and reverent remembrance
this book is inscribed and dedicated
As the scheme which the Author has here endeavoured to execute has not, so far as he knows, the advantage of any near precedent in any literature, he hopes that a few explanatory words may be offered without incurring censure for egotism.
Our history is so eminently rich and varied, and at the same time, by the fact of our insular position, so stamped with unity, that from days very remote it has supplied matter for song.  This, among Celts and Angles, at first was lyrical.  But poetry, for many centuries after the Conquest, mainly took the annalistic form, and, despite the ability often shown, was hence predoomed to failure.  For a nation's history cannot but present many dull or confused periods, many men and things intractable by poetry, though, perhaps, politically effective and important, which cannot be excluded from any narrative aiming at consecutiveness; and, by the natural laws of art, these passages, when rendered in verse, in their effect become more prosaic than they would be in a prose rendering.
My attempt has therefore been to revert to the earlier and more natural conditions of poetry, and to offer,—not a continuous narrative; not poems on every critical moment or conspicuous man in our long annals,—but single lyrical pictures of such leading or typical characters and scenes in English history, and only such, as have seemed amenable to a strictly poetical treatment.  Poetry, not History, has, hence, been my first and last aim; or, perhaps I might define it, History for Poetry's sake.  At the same time, I have striven to keep throughout as closely to absolute
historical truth in the design and colouring of the pieces as the exigencies of poetry permit:—the result aimed at being to unite the actual tone and spirit of the time concerned, with the best estimate which has been reached by the research and genius of modern investigators.  Our island story, freed from the 'falsehood of extremes,'—exorcised, above all, from the seducing demon of party-spirit, I have thus here done my best to set forth.  And as this line of endeavour has conducted and constrained me, especially when the seventeenth century is concerned, to judgments—supported indeed by historians conspicuous for research, ability, and fairness, but often remote from the views popularized by the writers of our own day,—upon these points a few justificatory notes have been added.
A double aim has hence governed and limited both the selection and the treatment of my subjects.  The choice has necessarily
Pages