You are here
قراءة كتاب The Influence of India and Persia on the Poetry of Germany
تنويه: تعرض هنا نبذة من اول ١٠ صفحات فقط من الكتاب الالكتروني، لقراءة الكتاب كاملا اضغط على الزر "اشتر الآن"
The Influence of India and Persia on the Poetry of Germany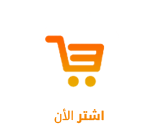 THE INFLUENCE
OF
INDIA AND PERSIA
ON THE
POETRY OF GERMANY
BY
ARTHUR F.J. REMY, A.M., Ph.D.
SOMETIME FELLOW IN COMPARATIVE PHILOLOGY COLUMBIA UNIVERSITY
Copyright 1901, Columbia University Press,
New York
Manufactured in the United States of America
TO
Prof. William H. Carpenter, Ph.D.
Prof. Calvin Thomas, A.M.
Prof. A.V. Williams Jackson, L.H.D., Ph.D.
OF COLUMBIA UNIVERSITY IN THE CITY OF NEW YORK
IN GRATITUDE
---
PREFACE.
The Oriental movement which manifested itself so strikingly in German literature during the nineteenth century is familiar to every student of that literature. Although the general nature of this movement is pretty clearly understood, no systematic investigation of it, so far as I know, has ever been undertaken. In the following pages an attempt is made to trace the influence which the Indo-Iranian East—the Semitic part is not considered—exerted on German poetry. The work does not claim to be exhaustive in the sense that it gives a list of all the poets that ever came under that influence. Nor does it pretend to be anything like a complete catalogue of the sources whence the poets derived their material. The performance of such a task would have required far more time and space than were at my disposal. A selection was absolutely necessary. It is hoped that the material presented in the case of each poet is sufficient to give a clear idea of the extent to which he was subject to Oriental influence, as well as of the part that he took in the movement under discussion.
It is my pleasant duty to acknowledge the obligations under which I am to various scholars. In the first place, my sincere thanks are due to Professor Jackson, at whose suggestion this investigation was undertaken and whose encouragement and advice have never been wanting. I am also indebted for helpful suggestions to Professors Carpenter and Thomas of the Germanic department, who kindly volunteered to read the proof-sheets. Furthermore, I wish to thank Mr. Yohannan for assistance rendered in connection with the transliteration of some of the lithographic editions of Persian authors. And, finally, I am indebted to the kindness of Dr. Gray for the use of several rare volumes which otherwise would have been inaccessible to me.
Arthur F.J. Remy.
New York, May 1, 1901.
---
List of Works most frequently consulted.
Bahāristān. The Bahāristān by Jāmī. Printed by the Kama Shastra Society for Private Subscribers only. Benares, 1887.
Bhartṛhari. Śatakatrayam, 2d ed. Nirṇaya Sāgara Press. Bombay, 1891.
Quotations are from this edition.
Bodenstedt, Friedr. Martin. Gesammelte Schriften. 12 Bde. Berlin, 1865.
Tausend und ein Tag im Orient in vols. i and ii.
References to Mirza Schaffy songs are based on this edition.
Firdausī. See Shāh Nāmah.
Goethe's Werke. 36 Bde. Berlin (Hempel), 1879.
Quotations are from this edition.
Grundriss der iranischen Philologie. Hrsg. von W. Geiger und E. Kuhn. Strassburg, 1896 ——.
Gulistān. The Gulistān of Shaiḵẖ Muṣlihu'd dīn Saʻdī of Shīrāz, ed. John Platts. 2d ed. London, 1874.
Quotations are from this edition.
—— or Rose garden. Printed by the Kama Shastra Society for Private Subscribers only. Benares, 1888.
Hāfiḍ. Die Lieder des Hafis. Persisch mit dem Commentare des Sudi hrsg. von Herm. Brockhaus. Leipzig, 1863.
Quotations are from this edition.
Hammer, Jos. von. Geschichte der schönen Redekünşte Persiens, mit einer Blüthenlese aus zweyhundert persischen Dichtern. Wien, 1818.
Heine. Heinrich Heines sämtliche Werke in 12 Bden. Stuttgart (Cotta), s. a.
Herder. Sämmtliche Werke, ed. Bernhard Suphan. 32 Bde. Berlin, 1877.
Hitōpadēśa. The Hitōpades'a of Nārāyana Pandit, ed. Godabole and Parab. 3d ed. Nirṇ. Sāg. Press. Bombay, 1890.
Quotations are from this edition.
Jackson, A.V. Williams. Zoroaster, the Prophet of ancient Iran. New York, 1899.
Mohl. See Shāh Nāmah.
Piper, Paul. Höfische Epik. 4 pts. KDNL. iv.
—— Spielmannsdichtung. 2 pts. KDNL. ii.
Platen. Platens sämtliche Werke. Stuttgart (Cotta), s. a.
References are based on this edition.
Rückert. Friedrich Rückert's gesammelte poetische Werke. 12 Bde. Fkft. a. M., 1882.
References are based on this edition.
Schack, Ad. Friedr. Graf von. Gesammelte Werke. 3 Aufl. 10 Bde. Stuttgart, 1897.
Shāh Nāmah. Firdusii Liber Regium qui inscribitur Shah Name, ed. Vullers (et Landauer). Tom. 3. Lugd. 1877-1884.
—— Le Livre des Rois par Abou'l Kasim Firdousi, traduit et commenté par Jules Mohl. 7 vols. Paris, 1876-1878.
---
Abbreviations.
BLVS.
Bibliothek des Litterarischen Vereins in Stuttgart. Tübingen.
Böhtl.
Otto Böhtlingk, Indische Sprüche, St. Petersburg, 1870-1873. 2 Aufl. 3 Bde.
Grdr. iran. Phil.
Grundriss der iranischen Philologie.
Gul.
Gulistān, ed. Platts.

H

.

H

āfiḍ, ed. Brockhaus.
H.E.
Höfische Epik, ed. Piper in KDNL.
JAOS.
Journal American Oriental Society.
KDNL.
Deutsche National-Litteratur, ed. Jos. Kürschner. (Berlin) u. Stuttgart.
K.S.
Translations of the Gulistān and Bahāristān, printed for the Kama Shastra Society.
Red.
Geschichte der schönen Redekünste Persiens.
Sh. N.
Shāh Nāmah.
ZDMG.
Zeitschrift der Deutschen Morgenländischen Gesellschaft.
---
CONTENTS.
Chapter I.
INTRODUCTION.
Information of Mediæval Europe concerning India and Persia—Travellers—India and Persia in Mediæval German Poetry,
1
Chapter II.
FROM THE PORTUGUESE DISCOVERIES TO THE
Pages