You are here
قراءة كتاب The Story of a Summer Or, Journal Leaves from Chappaqua
تنويه: تعرض هنا نبذة من اول ١٠ صفحات فقط من الكتاب الالكتروني، لقراءة الكتاب كاملا اضغط على الزر "اشتر الآن"
The Story of a Summer Or, Journal Leaves from Chappaqua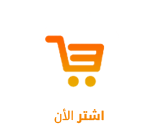 THE STORY OF A SUMMER;
OR,
JOURNAL LEAVES FROM CHAPPAQUA
BY
CECILIA CLEVELAND.
NEW YORK:
Carleton & Co., Publishers.
LONDON: S. LOW, SON & CO.
M.DCCC.LXXIV.
Entered according to Act of Congress, in the year 1874, by
G. W. CARLETON & CO.,
In the Office of the Librarian of Congress, at Washington.
To

MY DEAR COUSINS,
IDA AND GABRIELLE,

THIS
STORY OF A SUMMER
IS AFFECTIONATELY
Dedicated.
This little volume is in no sense a work of the imagination, but a simple record of a pleasant summer's residence at Chappaqua, embracing many facts and incidents heretofore unpublished, relating to one who once occupied a large portion of the public mind. Believing that it may interest many who care to know more of that portion of his busy life which was not seen by the public, but which pertained to his home circle, the author has been persuaded to print what was written merely for the amusement of herself and friends.
CONTENTS.
Return to Chappaqua—A Walk over the Grounds—The Side-hill House—Our First Sunday at Chappaqua—Drive to Mount Kisco—A Country Church—A Dame Châtelaine—Our Domestic Surroundings
Arrival of the Piano—Routine of a Day—Morning Toilettes—The Dining-room—Pictures—Ida and Gabrielle—How occupied—The Evening Mail—Musical Evening
An Unexpected Visit—Morning Drives—Gabrielle's Ponies—A Repulsive Object—A Visitor—The King of Sweden's Soup—Advantages of a Royal Kitchen—Startling Experience—Ida's Letters—Strange Contents—A Lucky Stone—Request for a Melodeon—Offers of Marriage—Arrival of a Suitor—Reasons why he should marry Ida Greeley—He proves a Lunatic—He is taken before a Magistrate—He is lodged in the County Jail
A Visit from Papa—A Musical Squirrel—Letters—Croquet—Extracts from Letters—Visitors—The Loss of the Missouri—The True Story of Ida's Engagement
Sunday in the Country—Proximity of a Meeting-house—How we pass our Sundays—The House in the Woods—Ida's Glen—Mrs. Greeley's Favorite Spring—The Children's Play-house—Gabrielle's Pets—Travelling in 1836—New York Society—Mr. Greeley's Friday Evenings—Mrs. Greeley as a Bride—Her Accomplishments—A Letter concerning Mr. Greeley's Wedding
Visitors—Our Neighbors—The Chappaqua Croquet Club—Gabrielle's Letter—A Riding Party—Summer Heat—The Music-room—Friends from the City
Midsummer Day—An Artist's Visit—Ida's Letter—Moonlight on Croton Lake—Morning Readings—Plato and Kohlrausch
Story-telling—Mr. Greeley's Father—His Personal Appearance—His Education—A Fine Voice—Mr. Greeley's Mother—A Handsome Woman—How she is remembered in Vermont—Field Labor—Bankruptcy—A Journey to Vermont—School Days—The Boy Horace—How he entertained his Playmates—His First Ball—Separation from his Family
A Picnic at Croton Dam—The Waterworks—A Game of Twenty Questions—Gabrielle as a Logician—Evangeline's Betrothal—Marguerite's Letter—Description of Chappaqua—Visitors—Edmonia Lewis
Cataloguing the Library—A Thousand Volumes—Contrasting Books—Some Rare Volumes—Mr. Greeley's Collection of Paintings—Authenticity of the Cenci Questioned—A Portrait of Galileo—Portrait of Martin Luther—Portrait of Mr. Greeley at Thirty—Powers' Proserpine—Hart's Bust of Mr. Greeley—Mosaics and Medallions
The Fourth of July—A Quaker Celebration—The House in the Woods—Mrs. Greeley's Life there—Pickie—Mary Inez—Raffie—Childhood of Ida and Gabrielle—Heroism of Mrs. Greeley—The Riots of 1863—Mrs. Greeley defends her House against the Mob
Pen Portraits—Lela—Majoli—Guerrabella and Celina—Their Characteristics
Biography of Mr. Greeley—Gabrielle's Questions—Mrs. Cleveland's Corrections—The Boy Horace not Gawky, Clownish, or a Tow-head—His Parents not in Abject Want—Mr. Greeley's Letter about his Former Playmates—Young Horace and his Girl Friends—He Corrects their Grammar and Lectures them upon Hygiene—He disapproves of Corsets
The Morning Mail—A Letter to Mrs. Cleveland—Strange Contents—Ida's Letter Bag—Appeals for Money, for Clothing, and for her Hand—An Original Letter from a Trapper
Pages