You are here
قراءة كتاب The Girl's Own Paper, Vol. VIII: No. 356, October 23, 1886.
تنويه: تعرض هنا نبذة من اول ١٠ صفحات فقط من الكتاب الالكتروني، لقراءة الكتاب كاملا اضغط على الزر "اشتر الآن"
The Girl's Own Paper, Vol. VIII: No. 356, October 23, 1886.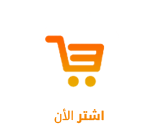 ---
| | | |
| --- | --- | --- |
| Vol. VIII.—No. 356. | OCTOBER 23, 1886. | Price One Penny. |
---
[Transcriber's Note: This Table of Contents was not present in the original.]
A DREAM OF QUEEN'S GARDENS: Part 2.
HINTS ON MODELLING IN CLAY.
LOVE ON, LOVE EVER.
DRESS: IN SEASON AND IN REASON.
THE SHEPHERD'S FAIRY: Chapter 4.
A PRINCESS WHO LIVED TWO LIVES.
VARIETIES.
MERLE'S CRUSADE: Chapter 4.
ANSWERS TO CORRESPONDENTS.

---
A DREAM OF QUEEN'S GARDENS.[1]

A STORY FOR GIRLS.—IN TWO PARTS.
By

DANIEL DORMER, Author of "Out of the Mists."
PART II.

A QUEEN'S DREAM.
Yet the recollection of that book is helping to soften Hazel. There is a tender bit of writing at the close of the lecture which can hardly fail to reach any woman's heart, unless it be wholly hardened; and Hazel's is not a hard heart. So she muses on it, growing gradually calmer and happier. After all, she might be of some use in the world if she were to try, and if One Divine would be with her.
She stoops down to throw some coal on the fire. She is too much exhausted physically to make it up carefully; but with an effort piles on large blocks and small indiscriminately, then throws in a handful of matches from a box within reach. What strange chaos there seems to be in the grate after a little while! One after another the matches go off with a phiz and short-lived flare, and each seems to light up a more curious scene than the last. From being mere piled-up blocks of coal in a grate, they grow to be a half blocked up entrance to some unknown place. There is a large shining black portal, half ruined, surrounded with débris. By degrees Hazel's languid curiosity is excited, and she wonders whither it leads. Why should she not explore?... The next match which takes fire lights up the slight form leaning far back in the big chair, with the soft, golden brown hair half loosened, and the dark, shadowed eyes fast closed. And Hazel has passed through the dark gateway, and is in a wonderful world.
What a strange black gateway to have led into so fair a garden! Hazel pauses at the entrance, her eyes glistening, her breath taken away with delight at the beauty of the scene before her. A paradise of fresh green shade and exquisite light and colouring. Wide-spreading chestnuts, graceful, feathery birches, and a hundred other trees, clothed and robed in their tender young leaves, mingle with a glory of pink and white spring blossom, which seems to fill the air like a snowstorm in the clear, blue sky. The South wind blows and fans Hazel's cheek, and wafts delicious breath of flowers and sweet-brier around her. Beneath the shower of snowy blossom stretches smooth, green grass, and masses of brilliant flowers glow, expanding their petals up towards the sun.
After a while Hazel wanders forward in a dreamy intoxication of delight, every moment discovering fresh beauties. She finds a beautiful grotto, where are large rocks and cascades and running streams and fountains. She enters by a low archway of stone, covered with drooping ferns, and there, right before her, is a large clear pool at the foot of a huge rock. She flushes with the prettiest of shy pleasure and frank admiration at sight of her own reflection.
How beautiful! A girl in a long, white robe, with a sweet, dark-eyed face, which she knows to be her own. She is leaning slightly forward, and the eyes—so often heavy and weary—are brimming with happiness, the lips parted in a smile. Her hair, with its pretty, sunny ripples, is unbound, and the wind blows it slightly back from her shoulders. And, most wonderful and striking of all, a circlet of pure gold rests upon the shapely head, and a second circlet is clasped round the waist. Then she is a queen? No doubt of it. And then comes, to the joy of admiration of all she has seen, the added joy of certainty that all is her own. This is a queen's garden, and she is the happy queen!
More and more dawns gradually upon her. There are those near at hand dear to her, to whom she is also dear, whose queen she is. Oh the joy of it all! She clasps her hands in ecstasy, and the pretty reflection in the pool is more than ever lovely, only she has forgotten it now.
A serious thought must have come into Hazel's mind, for suddenly a different expression appears in her eyes; a look of perplexity and shade of sorrow. The consciousness in her new life is growing, and, alas! it is not unmixed with pain. This garden is not all the world, then? She puts her hand to her brow, trying to recall something. Slowly it comes back to her in words, noble words, spoken by one whose face is a darkness to her. And she listens—
"It is you queens only who can feel the depths of pain, and conceive the way to its healing."
Ah! that is enough. She has lost her desire to recall more. She would fain turn back to the former delight and forget the existence of pain. But the steady voice persists, and will not be quenched.
"Instead of trying to do this, you turn away from it; you shut yourselves within your park walls and garden gates; and you are content to know that there is beyond them a whole world in wilderness, a world of secrets which you dare not penetrate, and of suffering which you dare not
Pages