You are here
قراءة كتاب Bully and Bawly No-Tail (the Jumping Frogs)
تنويه: تعرض هنا نبذة من اول ١٠ صفحات فقط من الكتاب الالكتروني، لقراءة الكتاب كاملا اضغط على الزر "اشتر الآن"
Bully and Bawly No-Tail (the Jumping Frogs)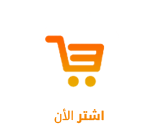 ---
BEDTIME STORIES
Bully and Bawly No-Tail
(THE JUMPING FROGS)
BY
HOWARD R. GARIS
Author of

"Sammie and Susie Littletail,"
"Uncle Wiggily's Automobile," "Daddy Takes Us Camp-
ing," "The Smith Boys," "The Island
Boys," etc.
ILLUSTRATED BY LOUIS WISA
A. L. BURT COMPANY
PUBLISHERS   -   -   NEW YORK
---
---
THE FAMOUS
BED TIME SERIES
Five groups of books, intended for reading aloud to the little folks each night. Each volume contains 8 colored illustrations, 31 stories, one for each day of the month. Handsomely bound in cloth. Size 6-1/2 x 8-1/4.
Price 60 cents per volume, postpaid
HOWARD R. GARIS'
Bed Time Animal Stories
No. 1. SAMMIE AND SUSIE LITTLETAIL
No. 2. JOHNNY AND BILLY BUSHYTAIL
No. 3. LULU, ALICE & JIMMIE WIBBLEWOBBLE
No. 5. JACKIE AND PEETIE BOW-WOW
No. 7. BUDDY AND BRIGHTEYES PIGG
No. 9. JOIE, TOMMIE AND KITTIE KAT
No. 10 CHARLIE AND ARABELLA CHICK
No. 14 NEDDIE AND BECKIE STUBTAIL
No. 16 BULLY AND BAWLY NO-TAIL
No. 20 NANNIE AND BILLIE WAGTAIL
No. 28 JOLLIE AND JILLIE LONGTAIL
Uncle Wiggily Bed Time Stories
No. 4 UNCLE WIGGILY'S ADVENTURES
No. 6 UNCLE WIGGILY'S TRAVELS
No. 8 UNCLE WIGGILY'S FORTUNE
No. 11 UNCLE WIGGILY'S AUTOMOBILE
No. 19 UNCLE WIGGILY AT THE SEASHORE
No. 21 UNCLE WIGGILY'S AIRSHIP
No. 27 UNCLE WIGGILY IN THE COUNTRY
For sale by all booksellers, or sent postpaid on receipt of price by the publishers
A. L. BURT CO., 114-120 East 23d St., New York
Copyright, 1915, by
R. F. FENNO & COMPANY
---
BULLY AND BAWLY NO-TAIL
---
The stories herein contained appeared originally in the Evening News, of Newark, N. J., where (so many children and their parents were kind enough to say) they gave pleasure to a number of little folks and grown-ups also. Permission to issue the stories in book form was kindly granted by the publisher and editor of the News, to whom the author extends his thanks.
---
Contents


STORY I
BULLY AND BAWLY GO SWIMMING
9
STORY II
BULLY MAKES A WATER WHEEL
15
STORY III
BAWLY AND UNCLE WIGGILY
21
STORY IV
BULLY'S AND BAWLY'S BIG JUMP
26
STORY V
GRANDPA CROAKER DIGS A WELL
34
STORY VI
PAPA NO-TAIL IN TROUBLE
40
STORY VII
BULLY NO-TAIL PLAYS MARBLES
46
STORY VIII
BAWLY AND THE SOLDIER HAT
52
STORY IX
GRANDPA CROAKER AND THE UMBRELLA
58
STORY X
BAWLY NO-TAIL AND JOLLIE LONGTAIL
65
STORY XI
BULLY AND THE WATER BOTTLE
71
STORY XII
BAWLY NO-TAIL GOES HUNTING
77
STORY XIII
PAPA NO-TAIL AND THE GIANT
83
STORY XIV
BAWLY AND THE CHURCH STEEPLE
90
STORY XV
BULLY AND THE BASKET OF CHIPS
97
STORY XVI
BAWLY AND HIS WHISTLES

[email protected]

@

[email protected]

@

[email protected]

@[email protected]

[email protected]

#STORY_XVI" class="pginternal"
Pages