You are here
قراءة كتاب The Continental Monthly, Vol. 4, No. 6, December 1863 Devoted to Literature and National Policy
تنويه: تعرض هنا نبذة من اول ١٠ صفحات فقط من الكتاب الالكتروني، لقراءة الكتاب كاملا اضغط على الزر "اشتر الآن"
The Continental Monthly, Vol. 4, No. 6, December 1863 Devoted to Literature and National Policy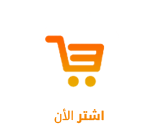 THE
CONTINENTAL MONTHLY:
DEVOTED TO
Literature and National Policy.
---
VOL. IV.—DECEMBER, 1963.—No. VI.
CONTENTS
---
THE NATION.
We are of the race of the Empire Builders. Some races have been sent into the world to destroy. Ours has been sent to create. It was needed that the blunders of ten centuries and more, across the water, should be given a chance for amendment. On virgin soil, the European races might cure themselves of the fever pains of ages. So they were called here to try. There was no rubbish to sweep away. The mere destructive had no occupation. The builder and creator was the man wanted. In the full glow of civilization, with the accumulated experience of the toiling generations, with all the wealth of the fruitful past, we, 'the foremost in the files of time,' have been called to this business of nation making.
The men of our blood, they say, are given to boasting. America adds flashing nerve fire to the dull muscle of Europe. That is the fact. But the tendency to boasting is an honest inheritance. We can hardly boast louder than our fathers across the sea have taught us. The boasting of New York can scarcely drown the boasting of London. Jonathan thinks highly of himself, but, certainly, John Bull is not behind him in self-esteem.
But, after all, what wonder? Ten centuries of victory over nature and over men may give a race the right to boast—ten centuries of victory with never a defeat! The English tongue is an arrogant tongue, we grant. Command, mastery, lordliness, are bred into its tones. The old tongue of the Romans was never deeper marked in those respects than our own. It is a freeman's speech, this mother language. A slave can never speak it. He garbles, clips, and mumbles it, makes 'quarter talk' of it. The hour he learns to speak English he is spoiled for a slave. It is the tongue of conquerors, the language of imperial will, of self-asserting individuality, of courage, masterhood, and freedom. There is no need of being thin-skinned under the charge of boasting. A man cannot very well learn, in his cradle, 'the tongue that Shakspeare spake,' without talking sometimes as if he and his owned creation.
For the tongue is the representative of the speaker. A people embodies its soul in its language. And the people who inherit English have done work enough in this little world to give them a right to do some talking. They, at least, can speak their boast, and hear it seconded, in the bold accents their mothers taught them, on every shore and on every sea. They have been the world's day-laborers now for some centuries. They have felled its forests, drained its marshes, dug in its mines, ploughed its wastes, built its cities. They have done rough pioneer work over all its surface. They have done it, too, as it never was done before. They have made
Pages