You are here
قراءة كتاب Northern Nut Growers Association, report of the proceedings at the eighth annual meeting Stamford, Connecticut, September 5 and 6, 1917
تنويه: تعرض هنا نبذة من اول ١٠ صفحات فقط من الكتاب الالكتروني، لقراءة الكتاب كاملا اضغط على الزر "اشتر الآن"
Northern Nut Growers Association, report of the proceedings at the eighth annual meeting Stamford, Connecticut, September 5 and 6, 1917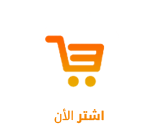 NORTHERN
NUT GROWERS ASSOCIATION
REPORT
OF THE PROCEEDINGS AT THE
EIGHTH ANNUAL MEETING
STAMFORD, CONNECTICUT
SEPTEMBER 5 AND 6,
1917
CONCORD, N.H.
THE RUMFORD PRESS
1916
Annapolis Pub. Co. Print.
---
CONTENTS
 
PAGE
Officers and Committees of the Association
4
Members of the Association
5
Constitution of the Association
9
By-laws of the Association
11
Proceedings of the Meeting held at Stamford, Connecticut,
September 5 and 6, 1917
12
Report of the Secretary-Treasurer
12
Presidents Address
15
Reasons for our Limited Knowledge as to
What Varieties of Nut Trees to Plant
18
The Diseases of Nut Trees
26
Notes on Nut Bearing Pines and Allied Conifers
29
Notes taken on an Excursion to Merribrooke
34
A Visit to the Estate of the Late Lowell M. Palmer
45
Advent of Nuts into the Nations List
of Staple Foods
46
The Importance of Nut Growing
58
The Proper Place of Nut Trees in the Planting Program
64
Some Insects Injuring Nut Trees
73
The Extent of the Hardy Nut Tree Nursery Business
81
Nut Trees for Shade
92
Appendix
101
Attendance
103
---
OFFICERS OF THE ASSOCIATION.
| | | |
| --- | --- | --- |
| President | W. C. Reed | University of Pennsylvania |
| Vice-President | W. N. Hutt | Indiana |
| Secretary and Treasurer | W. C. Deming | Georgetown, Connecticut |
COMMITTEES
Auditing—

C. P. Close, C. A. Reed
Executive—

T. P. Littlepage, J. Russell Smith and the Officers
Finance—

T. P. Littlepage, Willard G. Bixby, W. C. Deming
Hybrids—

R. T. Morris, C. P. Close, W. C. Deming, J. G. Rush
Membership—

Harry E. Weber, R. T. Olcott, F. N. Fagan, W. O. Potter,
W. C. Deming, Wendell P. Williams, J. Russell Smith
Nomenclature—

C. A. Reed, R. T. Morris, J. F. Jones
Press and Publication—

Ralph T. Olcott, J. Russell Smith, W. C. Deming
Programme—

W. C. Deming, J. Russell Smith, C. A. Reed, W. N. Hutt,
R. T. Morris
Promising Seedlings—

C. A. Reed, J. F. Jones
Pages