You are here
قراءة كتاب A Traveler's Narrative Written to Illustrate the Episode of the Báb
تنويه: تعرض هنا نبذة من اول ١٠ صفحات فقط من الكتاب الالكتروني، لقراءة الكتاب كاملا اضغط على الزر "اشتر الآن"
A Traveler's Narrative Written to Illustrate the Episode of the Báb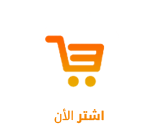 The Project Gutenberg EBook of A Traveler's Narrative by 'Abdu'l-Bahá
This eBook is for the use of anyone anywhere at no cost and with almost no restrictions whatsoever. You may copy it, give it away or re-use it under the terms of the Project Gutenberg License included with this eBook or online at http://www.gutenberg.org/license
This is a copyrighted Project Gutenberg eBook, details below. Please follow the copyright guidelines in this file.
---
Edition 1
, (
September 2006
)
---
Baha'i Terms of Use
You have permission to freely make and use copies of the text and any other information ("Content") available on this Site including printing, emailing, posting, distributing, copying, downloading, uploading, transmitting, displaying the Content in whole or in part subject to the following:
1. Our copyright notice and the source reference must be attached to the Content;
2. The Content may not be modified or altered in any way except to change the font or appearance;
3. The Content must be used solely for a non-commercial purpose.
Although this blanket permission to reproduce the Content is given freely such that no special permission is required, the Bahá'í International Community retains full copyright protection for all Content included at this Site under all applicable
Pages